My Journey to Becoming a Newborn Photographer
My journey began 19 years ago when my oldest child was born. I have three children now, all which were delivered via Cesarian. My youngest is now 10. I barely remember their first days and weeks here. I was in pain and recovery mode, and I was TIRED. My oldest was in the hospital for months as she was born at 27 weeks. The photos I have of my children in those first few weeks are lackluster to say the least, and a painful show of how I truly felt during those first days with my newest little one, soaking in the miracle that now existed outside of my own body. I had always HATED how the hospital photos turned out so I always declined them; and I *thought* I knew enough with a camera to capture those precious moments at home on my own. I was a scrapbooker and took pictures a LOT. How hard could it be? And these were even in the days before digital cameras were in every household.
Little did I know just how hard that would be . . .
Little did I know that I wouldn't be able to get baby to truly settle since he would smell me, and the fact that I couldn't take pictures of myself with baby didn't click either. I knew nothing about posing bags and what angle to make them look their cutest and most natural, and all the little props made especially for newborns; and little did I know how important all the other techniques were that I learned from other newborn photographers. Ha! I truly knew nothing, and the fact that I have no images I love from their newborn phase makes me cringe.
Fast forward 10 years since my youngest was born, and while I've been passionate about a few select things, newborns are definitely one of them. The way I'm energized after a 2-3 hour photo shoot with a newborn is amazing! 10 years ago, I barely knew what newborn photography was, and after studying and mentoring, and working with my own models, I now know this is one of the things I'm just meant to do. Don't get me wrong. Newborns are hard work, and it can hurt your back, and your legs will get the best workout ever; and sometimes I end up with a headache between the heat and the noise, but my soul is full, and that's how I know I'm supposed to be doing this.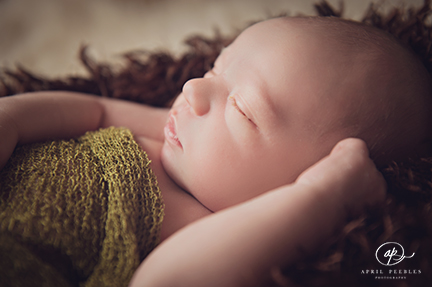 Their tiny fingers, tiny toes, tiny lips and the faintest of sighs they make when they're really sound asleep, and the smiles . . . Seeing them curl into their most natural position and hearing mom say "that's just how they were in the womb," gives me goosebumps. It helps me not only reminisce a time gone for me, but more importantly, it allows me to do a service to new mamas who are not only too tired to take these photos themselves, but also may not be experienced with newborn photography.
That's why I'm here.
I'm very blessed to be able to say that. I know not everyone gets to follow their heart's desire. But I do. And it fills my soul with each new family I meet and baby I photograph.
It's my job to guide mom and dad through the process of getting ready for their newborn's photo shoot; take the photos in my studio with a posing bag, backdrops, and other items made specifically for newborns in mind (or their own home), while mom and/or dad hang out on the sofa and watch some TV or catch a nap. I will then edit and upload the images to an online gallery that allows for sharing with family and friends. From the privacy of their own home, parents will have a two week window to choose which images they'd like, as well as if they'd like to purchase any prints or canvases from me. Completely low-pressure.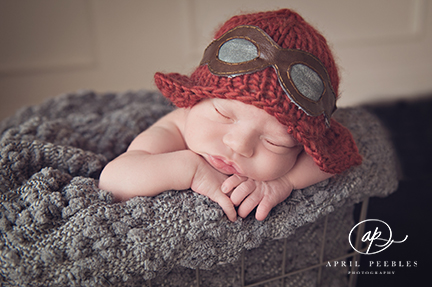 While I believe I am a newborn photographer first, I feel like I quickly become an extended part of the family, which is where the baby plans come in. I can't help but have a desire to continue to watch these week-old babies grow up and help parents celebrate those milestones. Please check out my pricing page for more details on my newborn session and other plans. Feel free to reach out and email me at april@aprilpeebles.com if you have any questions or to schedule a session with me today. If you'd like to follow my work, feel free to like my Facebook page where I post frequent updates.
Comments
comments