On Wednesday, my middle child left elementary school behind. I've now been a parent at that school for 14 consecutive years and honestly, I was surprised to find myself as emotional as I was. After all, I had been through this before, and the last several years have not been as easy as they were when my daughter was in that school.
There were over 60 students in the class of 122 that had been at their school since Kindergarten, including him; and some of them have been his friends since preschool. The technology teacher had them put together a little digital layout of a few memories of their year along with some photos. According to Matthew, his favorite books were the Guardians of Ga'Hoole series; he loves PE and Science; his most memorable experience was making it to the County Science Fair; and he wants to be in JROTC in high school, then on to ROTC in college, and then finally be an Army Ranger when he grows up. I know this kid can do anything if he puts his mind to it. He is, after all, the kid who came home from his first day of Kindergarten (after seeing bike riders on their way home for the first time), and learned how to ride his bike with no training wheels in a few short hours so that he, too, could ride his bike to school. *Below is Matthew in Kindergarten.*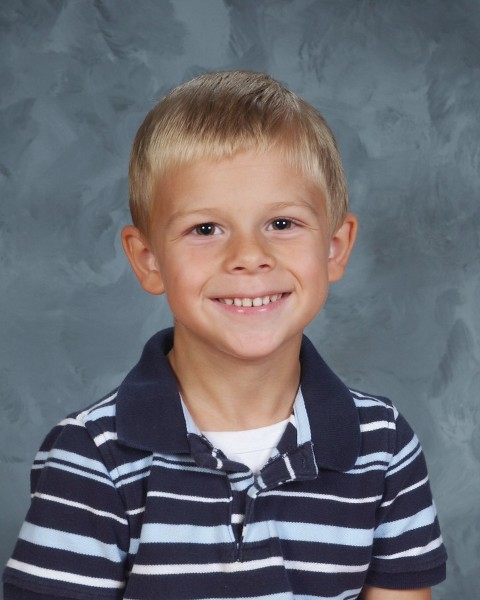 By the way, when in the world did he become so big? Do you see how he's practically as tall as his sister up in that photo? It seems like it was just yesterday that we were bringing this cute, helpless boy home from the hospital in his adorable "customized" first Gator outfit.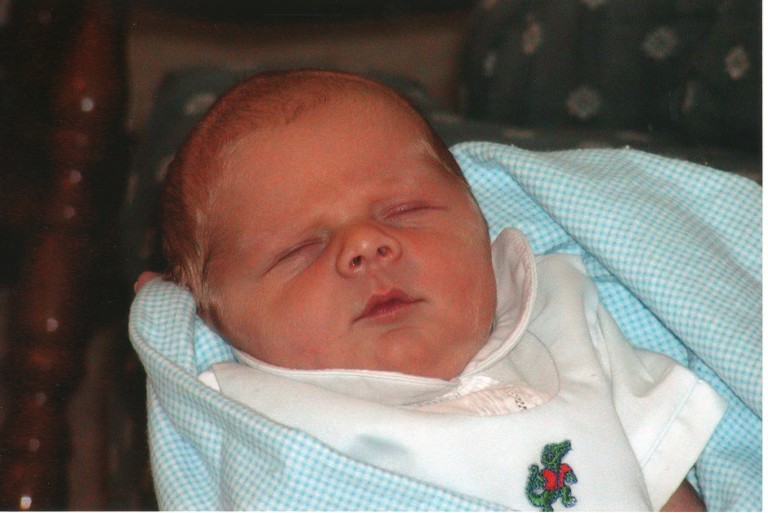 *Matthew at 3 days old*
As a mom who was blessed enough to get to stay at home and watch my younger two grow up daily, I honestly can't believe 7 years of school have already passed us by; only 6 more to go and he'll be graduating from high school. Please take my advice and hug your baby/babies tonight. Cherish them, love on them, and remember that even on your worst days, this too, shall pass. Not every day will be roses, but hopefully one day, like I did last Wednesday, you'll see a glimpse of the man or woman they're becoming and it will make it all worth it. It may take your breath away. You may tear up a bit over the realization. But nonetheless, that's your baby that's not such a baby anymore. They're only going to fit a certain way in your arms for so long, and then you'll notice they don't quite fit on your lap anymore . . . and then you'll wonder how they got to be up to your shoulder . . . until eventually, you're standing next to them and you realize you're looking up to their eyes. Don't blink, friends, don't blink.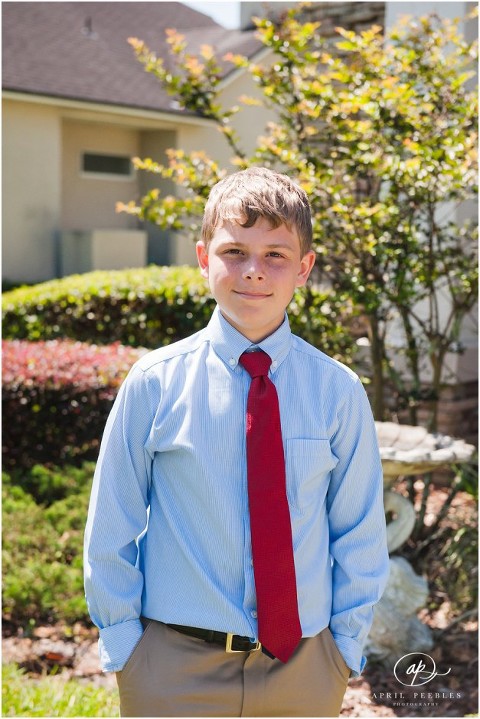 Comments
comments