Can you believe it?? The first day of school is upon us here in Florida . . . only another week plus a few days to go! I'm still in denial, to tell you the truth. However, as a mom, I know there's a lot of first day outfit planning happening right this very second (especially with the tax free week going on).
And, if you're like a lot of parents, you want to capture an annual first day of school photo for those comparisons over the years, or even just to capture the changes that happen from the first day to the last day of school.
I thought I'd help you all out a little bit by compiling some links to check out to decide on any printable options you may want to find – from signs to interviews. Even if you have to resort to bribery, I think these will definitely be fun to look back on!
Happy August!! Enjoy these last days of vacation. And if you want to check out MORE options, there's always Pinterest! 🙂
The first set of signs are from My Sun Will Shine: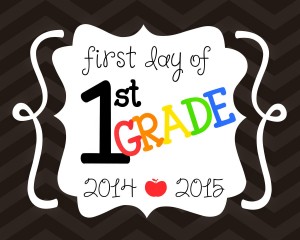 And here's a fill-in-the-blank style from CarrieElle: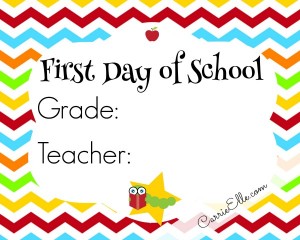 And . . . another one that's not quite as primary as the above two . . . from Classy Clutter: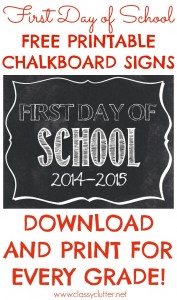 And I love how Nest of Posies did a variety of patterns . . .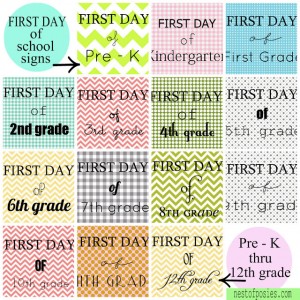 And finally . . . an interview printable from the child's first day of school. While it looks primary, I can say from experience that watching their best friends and favorite subjects change over the course of YEARS is fun to look back at – and let's not forget the handwriting as they learn cursive and then practice over and over again until their signatures are beautiful . . . This one is from Giggles Galore.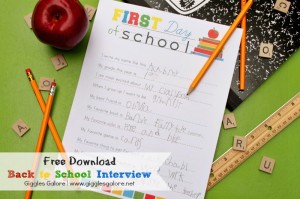 Comments
comments