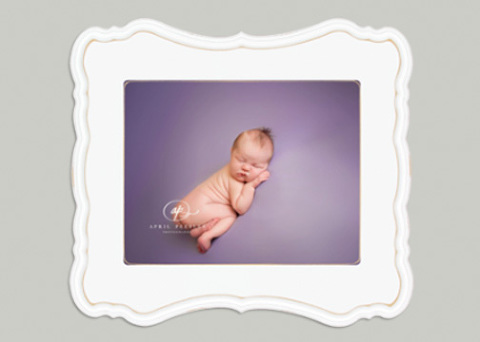 Most of the time, when a potential client inquires about a possible session, the conversation begins something like this: "Hi there! I'm expecting next month and I'd like to know how much a session and all digital files included will cost?" I cringe when I hear this. It hurts my heart. I truly believe in having printed images around you, showing your family in an outward expression that they are loved, cherished, and valued. I get completely that you may want these images to share on Facebook or email to your loved ones; but all too often, as life with children often goes, we get caught up and busy and completely forget about the idea to print them. With newborns, it's often that you want to create announcements even, and yet, when file are sitting on a computer, and you're busy holding baby and enjoying snuggles, it's just the last thing from your mind. Wouldn't the image below be wonderful above a crib or changing table; or in your hallway rather than hidden on your hard drive?
I am a full-service boutique. I am here to serve you. If you want digital files, then yes, I can provide them (for a fee). I just want you to know some key things about Digital Files and the Power of a Printed Image that you may not be aware of.
First, digital files are not archival. They are stored on a hard drive, and hard drives crash or become corrupt over time. Even if you choose a USB drive, they're still a hard drive and should be replaced every 3-5 years. Images, when printed through a professional lab, are heirloom quality and are guaranteed to last 100 years or more with the appropriate care. People by nature just handle prints differently because they can see how fragile the images are. Most people see digital files as this hard drive that's indestructible and they never take care of their files like they should. When a crash happens from friends, I always hear about how devastated they are because they hadn't backed up their computer in two years. Time, like it often does, just got away from them.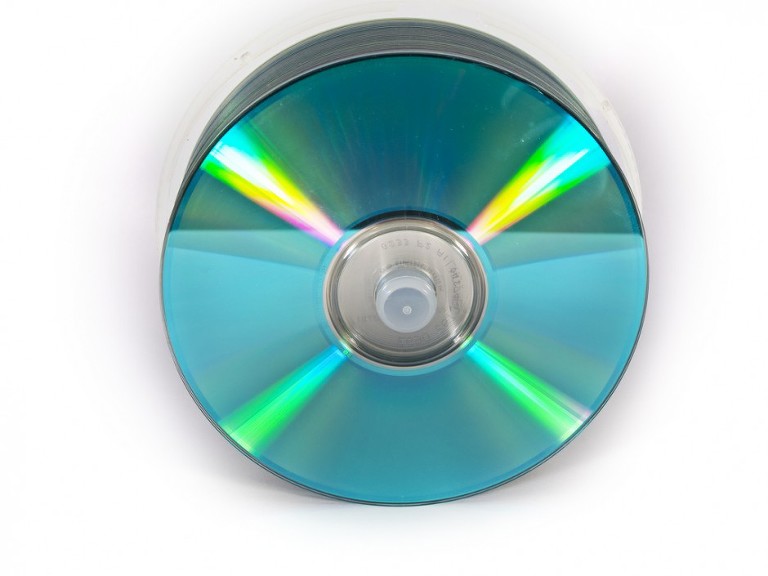 Second, it's been observed that when children see images of themselves around a home, they feel valued, happier, and loved – and by default, exhibit more self-confidence. I've watched this happen in my own home. I used to spend a lot of time scrapbooking, but when my children didn't actually SEE their layouts about them and the things I valued about them, they had no real effect. It was only after they were shown these layouts and read the words that I watched positive thing happen. The same thing happens when you pick a select few images of your child(ren) and family to display. When children see photos of themselves in your home, not only can they see what you value, but it's also discussion-starters of times that they may barely (if ever) remember. Here's a link I found for more information on the Power of Photographs. This mom, like so many others, had me assist with ordering and printing a canvas for them to display.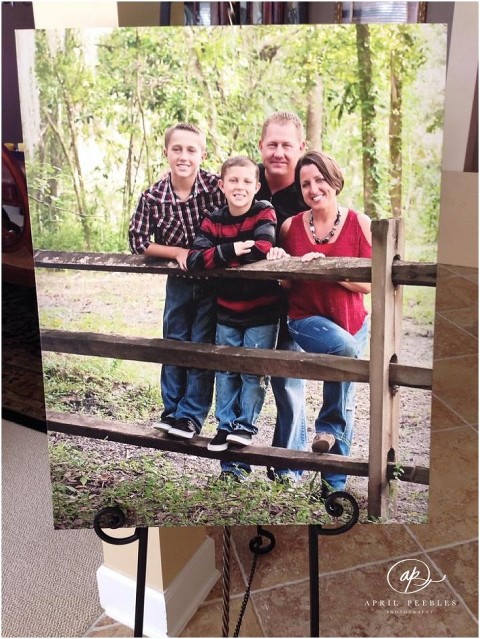 So, please know that while I am happy to provide you with digital images, I believe so much in the power of a printed image. As a service, when you purchase a digital image with me, I do provide you access to my professional lab for printing at a fraction of the cost of what normal prints would be. It's because I want you to print these images, and I want you to have access to a good quality print lab. While they're still not as inexpensive as Shutterfly, WalMart, or even Costco, they are, in my opinion, a better quality. It will help bring the emotions back of that place and time so much more than just remembering in your mind. And remember that digital files are not archival. They're not meant to last a lifetime and beyond the way your printed photos are.
If you'd like to inquire about having your own session with April Peebles Photography, and possibly creating your own art piece for your viewing pleasure, please email info@aprilpeebles.com or use this contact form and I'll be in touch with you soon.
Always my best,
April
Comments
comments