I'm so excited to announce this option to my visitors that I couldn't wait any longer! I was originally going to post this along with the 2015 fees and packages, but those aren't quite ready yet and I've got bookings and inquiries lining up for January – March!
I've had many requests for a session option that won't take 3-4 hours long, as well as something that is just all-inclusive of the whole gallery and won't require an in-person viewing and ordering session. While I LOVE sitting down with my clients and assisting them with decisions and creating an art product, I completely understand the desire to not have that requirement if you just need images to remember this time in your life and aren't ready to invest in a wall print or album. Enter, the Newborn Mini-Session . . .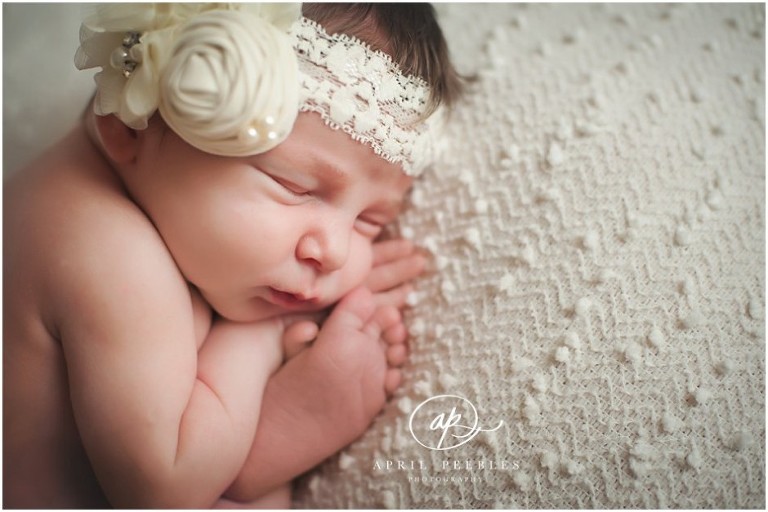 INCLUDES:
newborn only (no siblings or parents)
1 hour, in studio
awake or asleep (as long as baby is happy and content, we'll take his or her portrait)
1 neutral backdrop with multiple poses
a prop (if time allows and baby is asleep)
a gallery of images for digital download with a print release
$300 + tax
I know these are bound to be popular! If you're interested in booking a newborn session, whether a mini-session or a full, family-included and/or documentary-style session, please reach out and let's talk about what you're wanting to do. I'm now booking into March 2015. You can use the link above (Pricing & Contact in the menu bar), click this link and fill out an Inquiry Form, email me at info@aprilpeebles.com, or call at 904.868.0732. I look forward to hearing from you soon!
Comments
comments