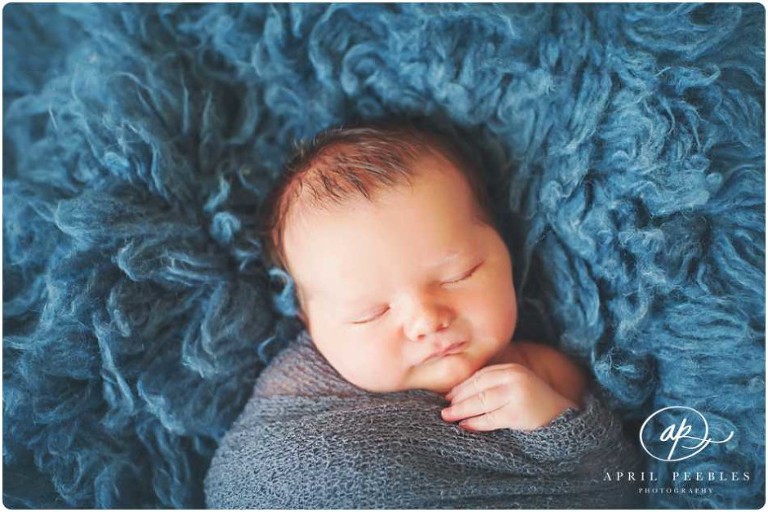 OH my goodness! The chunky cuteness of this baby is beautiful. I photographed his cousin earlier in the year. Baby G can be seen here. They were both right around 10 pounds and reminded me so much of my youngest who was born at 10.1 pounds. Mama had requested not a lot of hats, not a lot of bootie, and fairly neutral colors, so that's what we stuck with: blue, grey, green, and tan.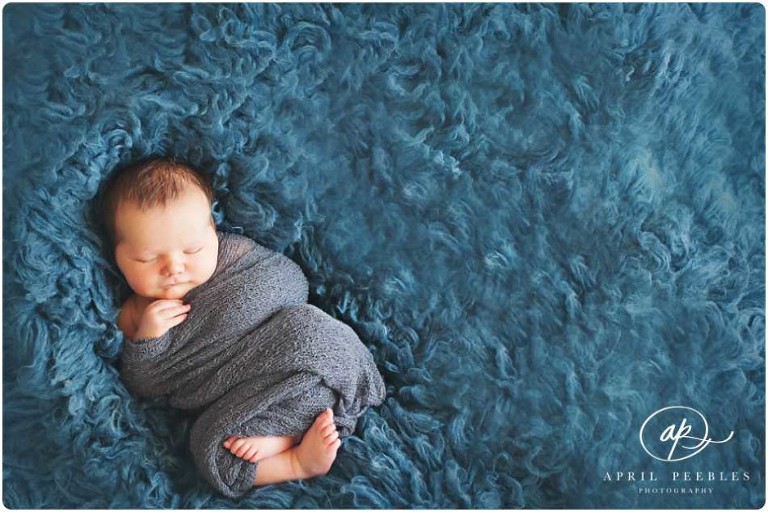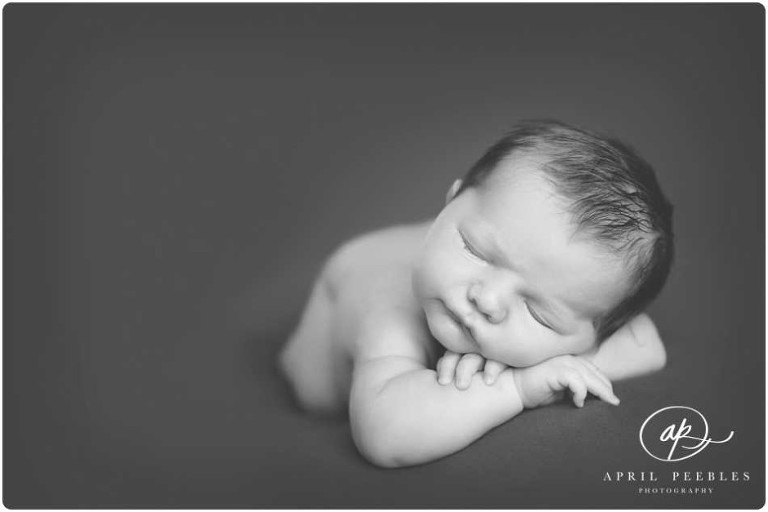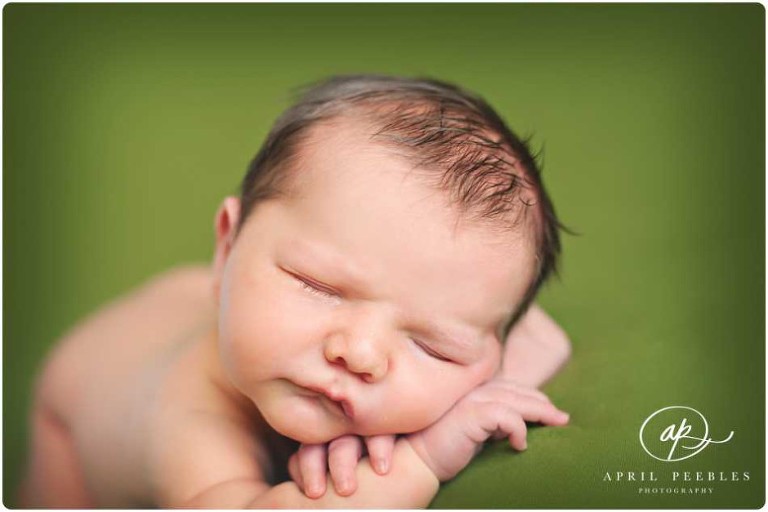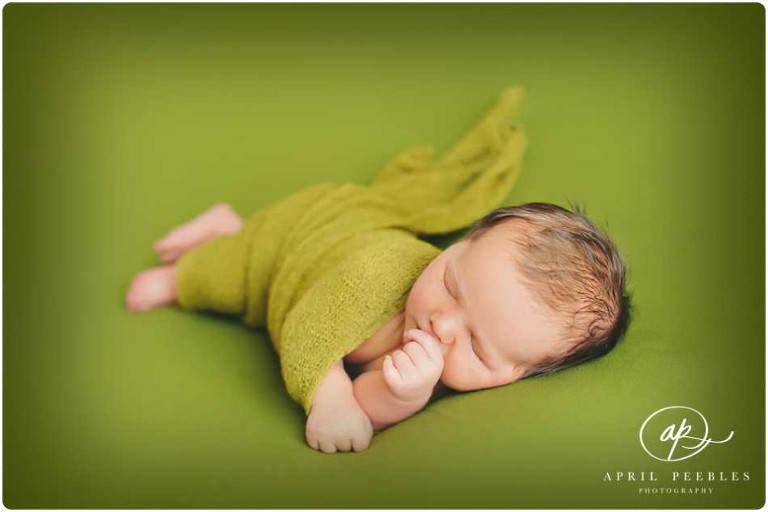 Mom brought in a few animals that went with his room, too – a jungle animal theme. We decided to go with the alligator in the pictures, and their plan was to go with a monthly image of him and the alligator throughout his first year, and each of his birthdays. I LOVE that idea to help visualize and show growth.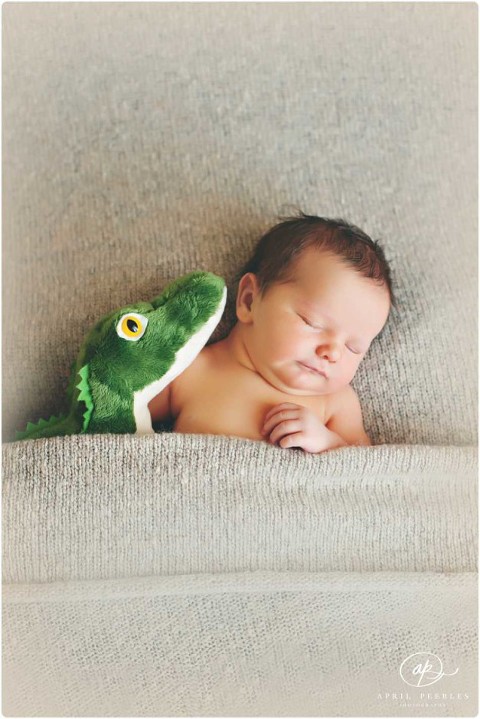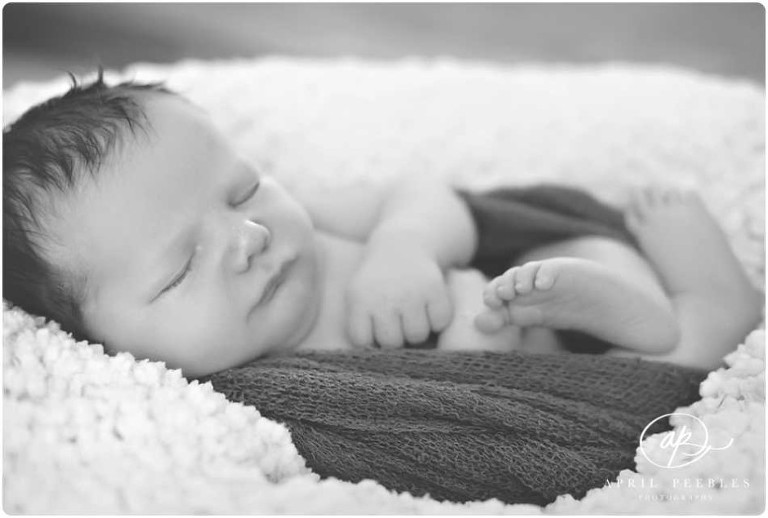 This was my first try at the Daddy's hands pose. Most of my dads haven't come along or been good sports about it. I LOVED that, as long as I didn't capture his face, that he was game. Even more, I love the intense shadows here. I think it makes it very emotional.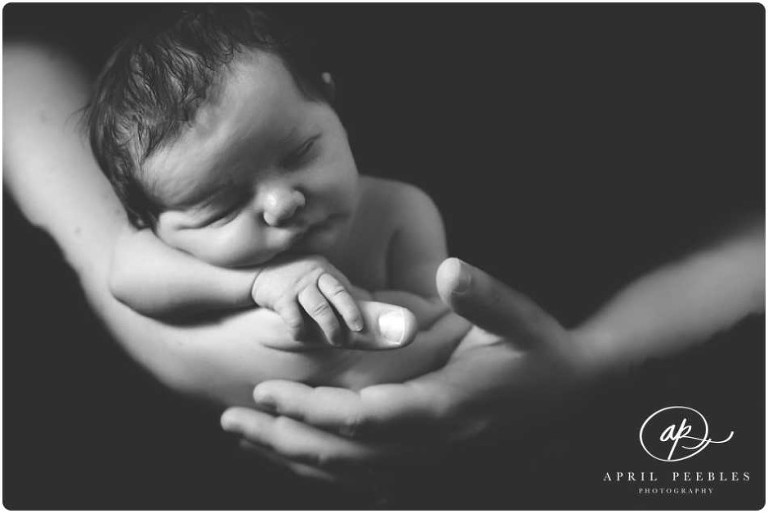 Ahh, and sister. Sister was fantastic! She has quite a spunky personality, but loved her little brother. She's going to be a great helper to her mom. And even better than the bottom "smile at the camera" pose is this next image of sister looking over like "what in the world are you doing?" He was so passed out by this stage, we could not get his little lip to stay closed.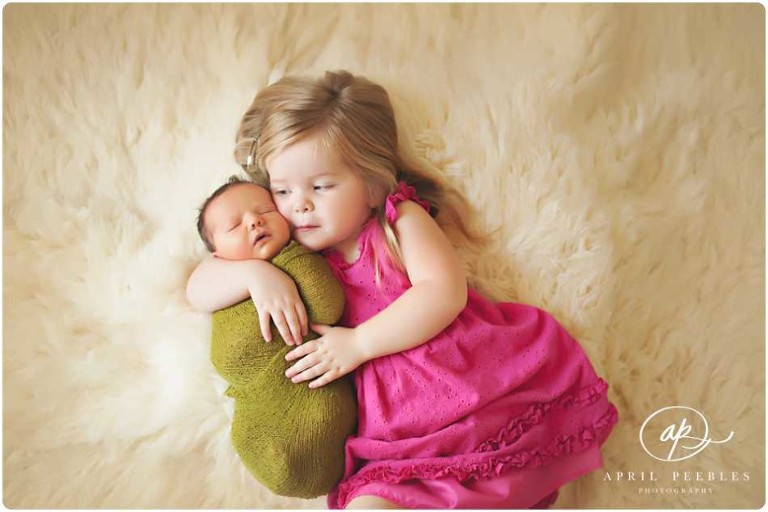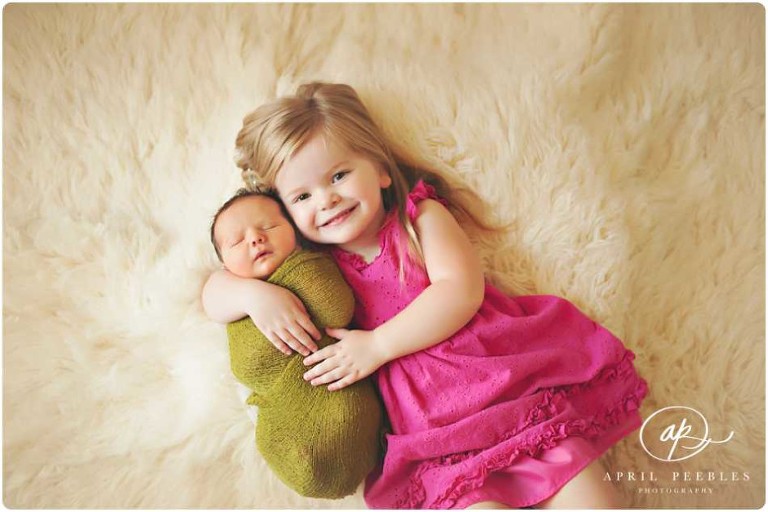 This session was definitely a standard session – images of siblings and in daddy's hands are not done with a "sweet and simple" session. All product would be purchased separately above and beyond the $150 session retainer. To request a full pricing brochure, you can use this form to contact me. You may also call me at 904.868.0732 or email at info@aprilpeebles.com. I'm always available to walk you through your options and answer any questions.
Comments
comments