**Coupon Code Alert!! Continue Reading!**
Earlier this year, I hosted a giveaway from this amazing vendor based out of Saint Augustine, Florida. They're a very sweet and trendy option for baby showers and gifts for the expecting moms in your life. (If you're an expecting mom, feel free to pin an image to Pinterest to hint about the idea!) I offered Melissa a chance to tell me a little about her business and what she's looking forward to offering in 2015!
Sweet Baby Cakes n More believes in providing high-quality diaper cakes and other baby gifts at an affordable price, and they've been in business for over 5 years, so they're not some fly-by-night company that will be gone in a couple of months!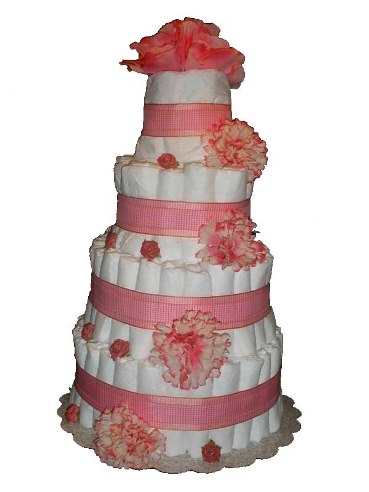 Melissa's clients refer to her as super-friendly and ready to work with her customers to make sure their products and experience meet their expectations. You can read some of her reviews here.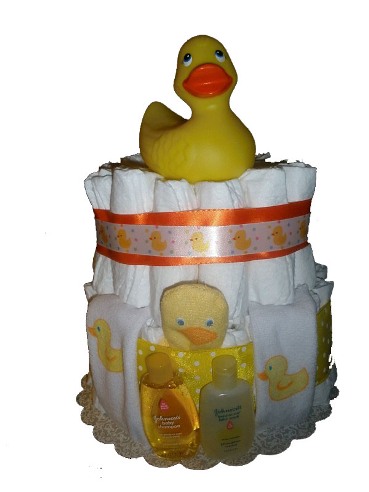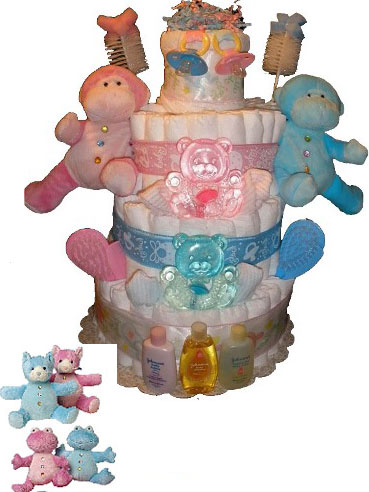 What about Sweet Baby Cakes n More makes you the most proud?
The growth and time spent to get it off the ground and become successful at it. I created and built this business from the ground up all with my own two hands and dedicated time. It took sacrifice and failures to become what and where we are today.
What is your signature product or design element?
Our diaper cakes are very popular with our option of shipping anywhere in the U.S. Also, our commitment to work with our customers with custom orders.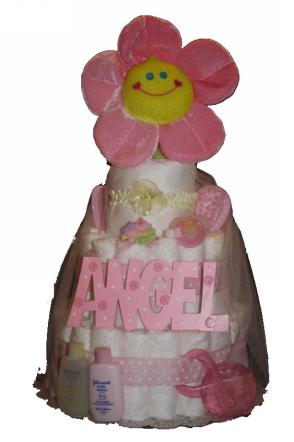 What must-have baby or child product have you heard about lately?
Diaper cakes are always trending with the new styles and uniqueness they offer to a baby shower. Done right, they are quality made products that look beautiful and when moms take them apart are able to use all the items including the diapers for the baby!
What's one piece of advice you have to offer parents – both expecting and/or established families?
Take time for yourself. To many times as women we take care of the kids and everything and take little time to love and care for ourselves.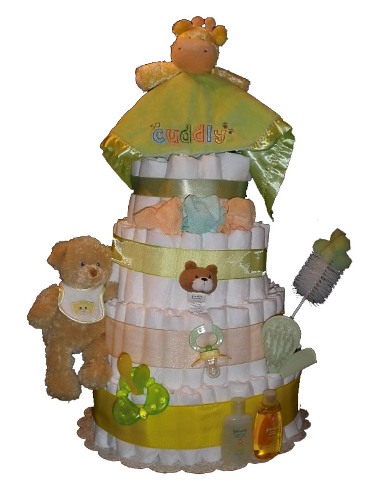 When are the best times for parents/families to look into, and book, your services?
Anytime, we are an online business were orders can be placed anytime. Orders are shipped anywhere between 24-48 hours.
If you're ready to order a diaper cake (or other gift) for someone special, head over here and visit Sweet Baby Cakes n More! Let Melissa know you found her through April with April Peebles Photography! 🙂 And what's sweeter?? She's offering YOU 20% off any order using the coupon code: photography
Comments
comments