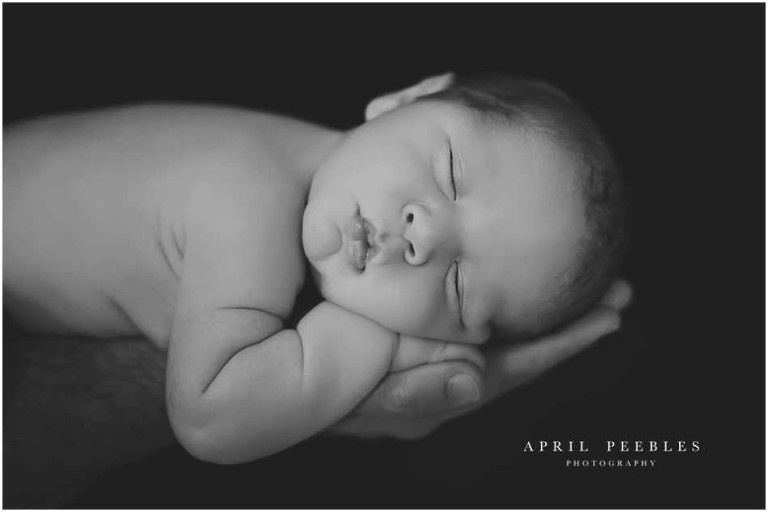 Noah's mom was our winner from the Baby Bump Contest back in January. She is super-sweet and a special session valued at over $400 got them a standard session and a hefty amount of digital files. Here, I'm sharing just a sampling of my favorites.
The first image above was THE one image we "had" to get because Dad's mom has one of all of her grandchildren this way. We made sure to take the time to get this one done before he risked waking up, so once I knew Noah was out, and we were changing some poses and backdrops around, we grabbed Dad and got the daddy/baby images taken care of.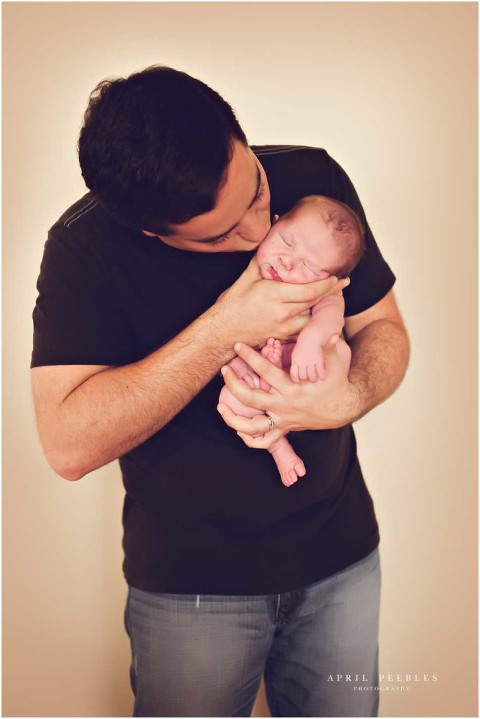 These were the other images that were important to them. In the first image, Grandma made the quilt that is in Noah's room. And then the crocheted blanket below that was made by mom to coordinate with a blue clown doll that was made by Great-grandma before she passed away – before these parents were even married – she had a sixth sense that told her they would have a boy, and mind you, it's the only boy on that side of the family! Isn't that crazy?!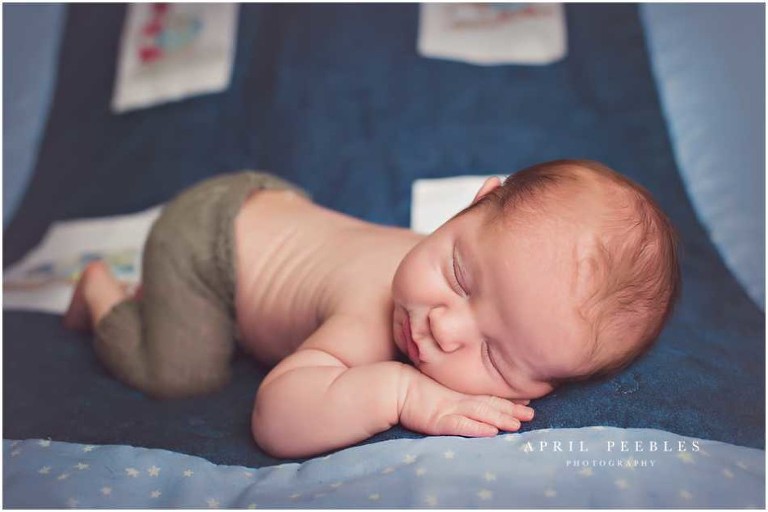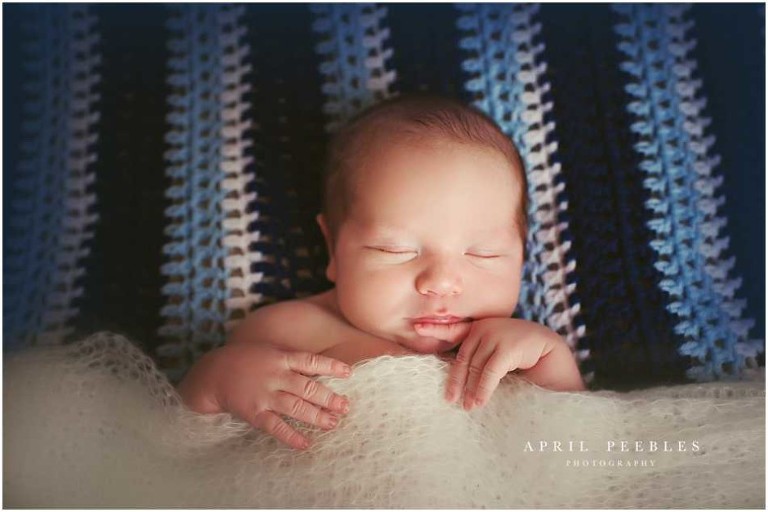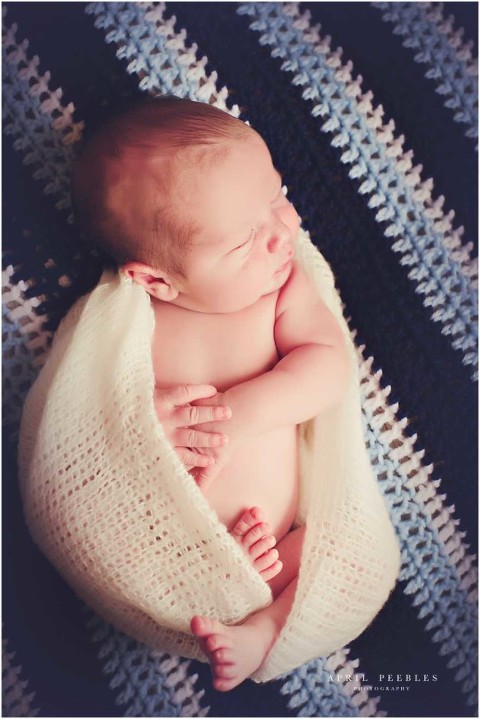 I just LOVE macro images of the tiny pieces that make up baby.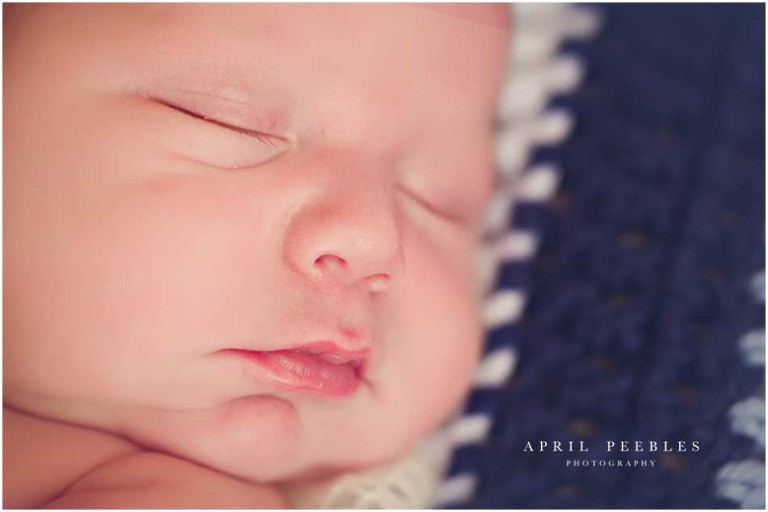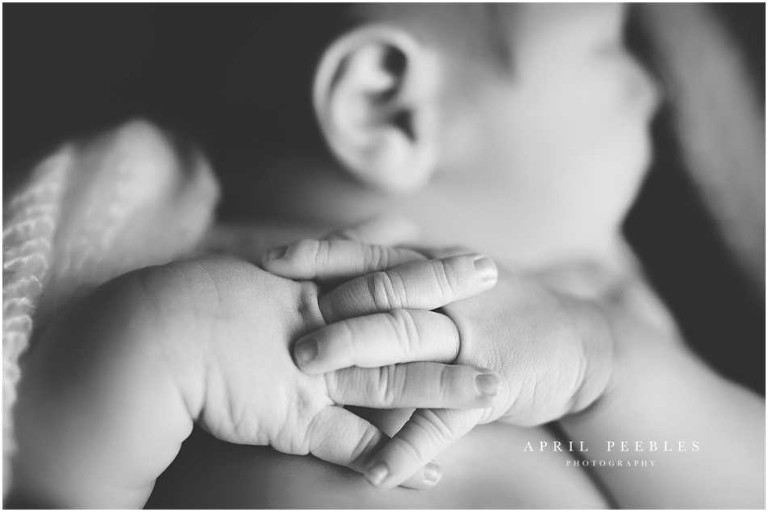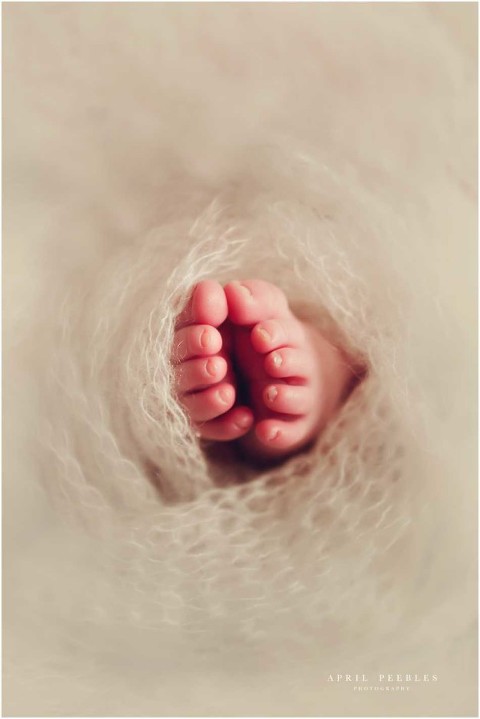 After getting the dad/baby images, we moved back to the posing back and did this neutral setup that would work well with the cream and blue walls in Noah's room. Noah was such a good sleeper . . . (until he just had to pee)!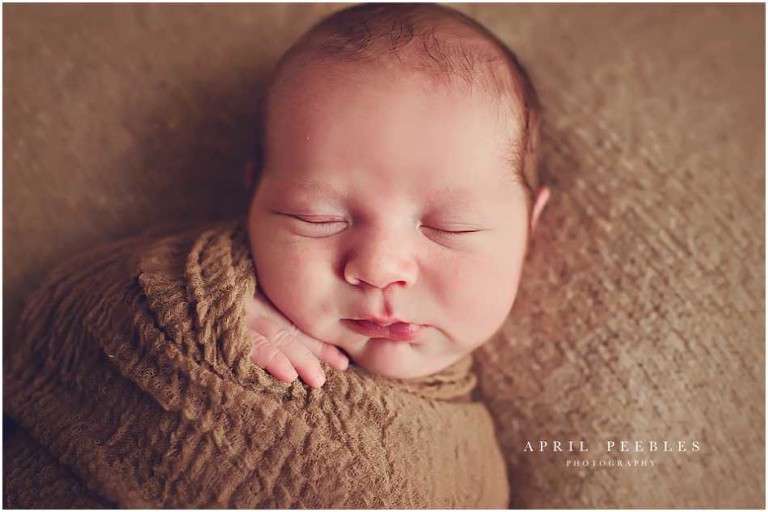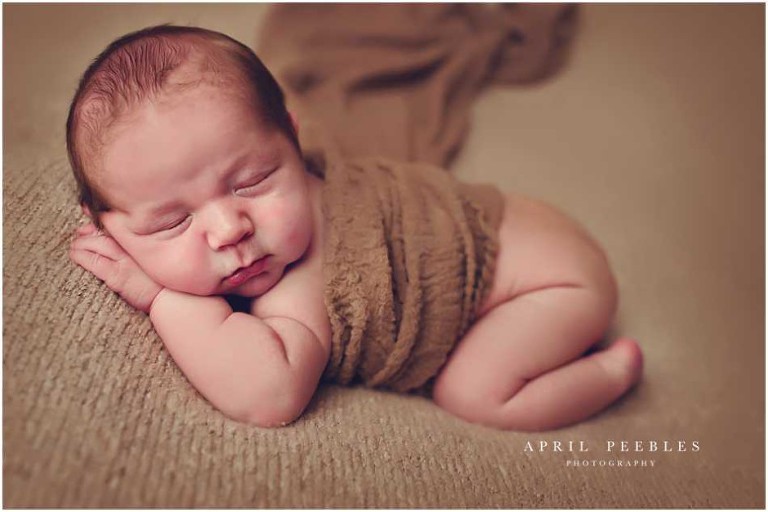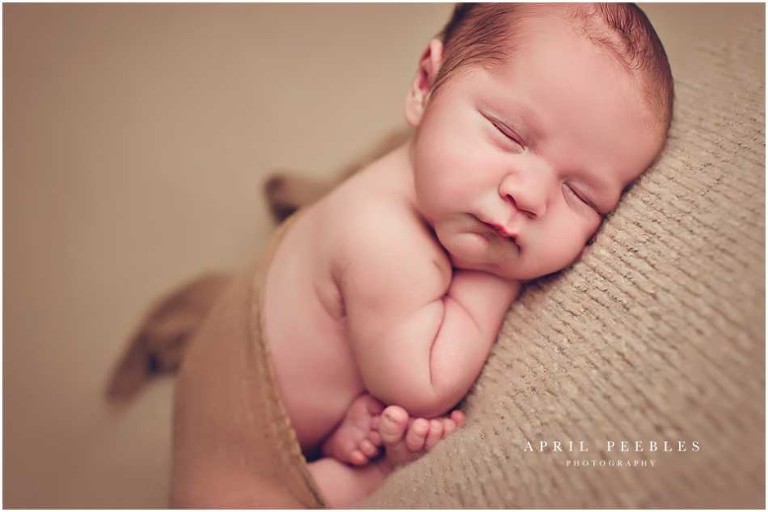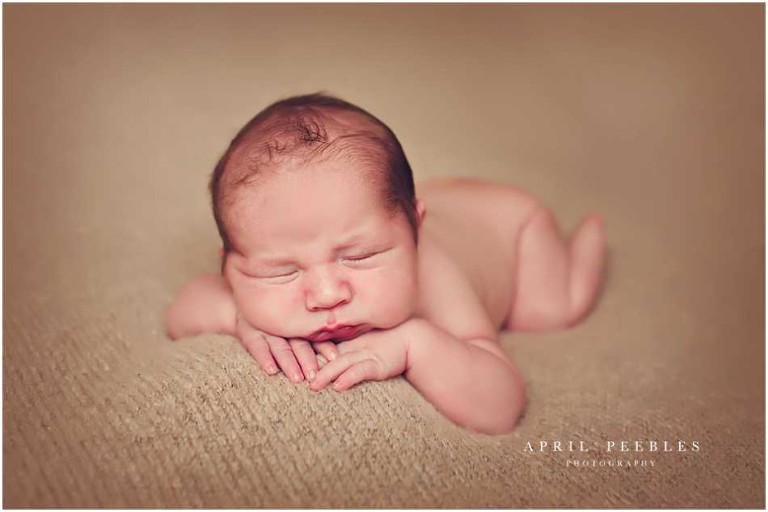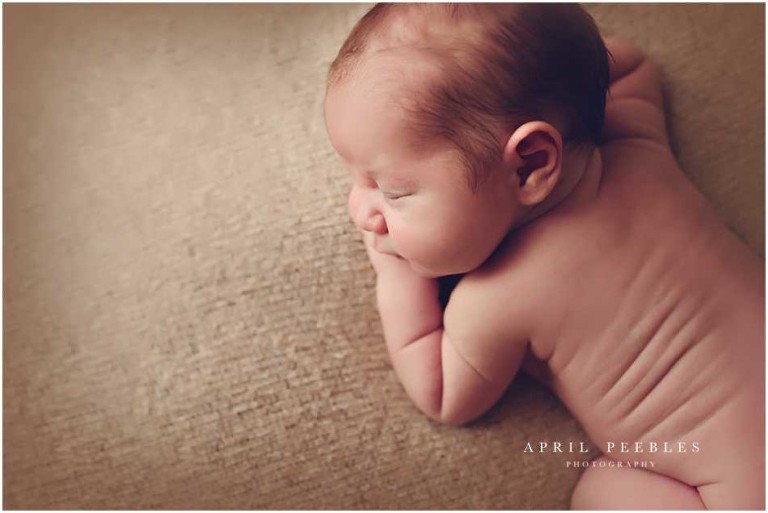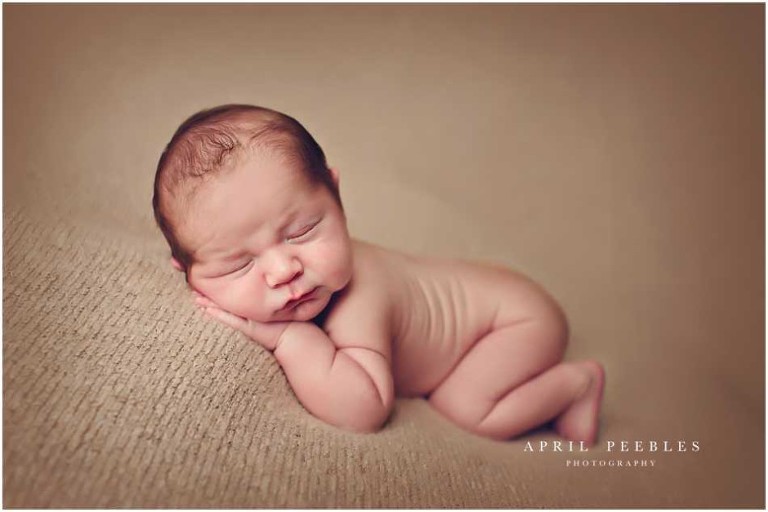 Once he woke up, he decided he was a bit hungry . . . and after feeding like a champ, he was out again and we were able to move on to some mom/baby and family images.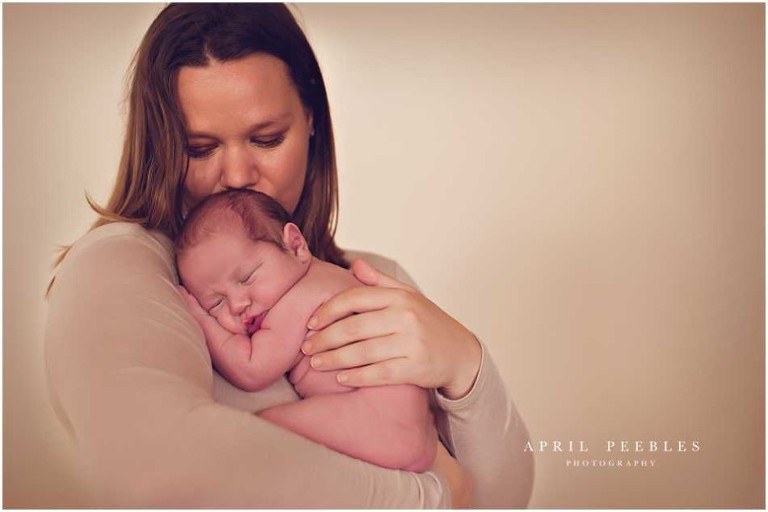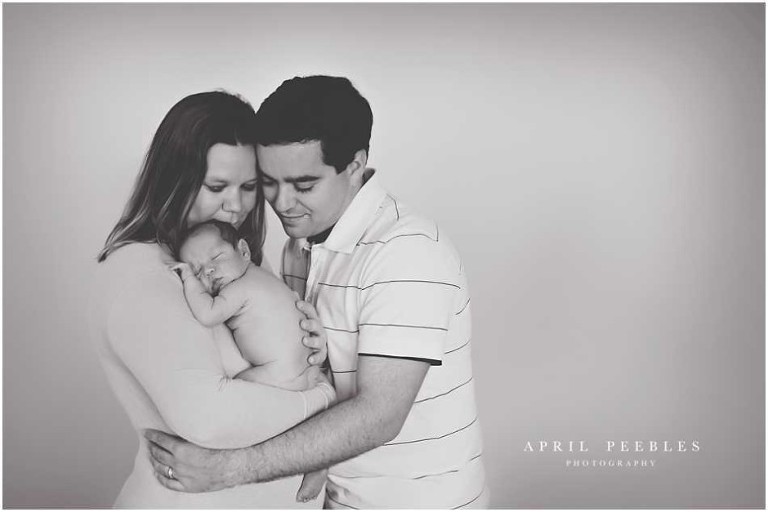 The image below turned out to be one of their favorites because they had a wedding image just like this (minus the baby) blown up and is hung above a fireplace. This was going to be their new replacement – completely unplanned. 🙂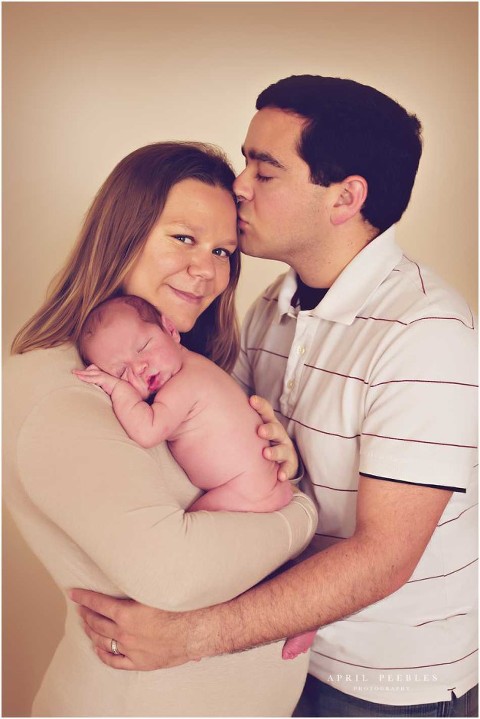 And, while Noah was starting to wake up for the afternoon, I did some wrapping to try and get a few more images in . . . and it worked. I moved him down to the floor and did a few prop images, of which the one below is my favorite.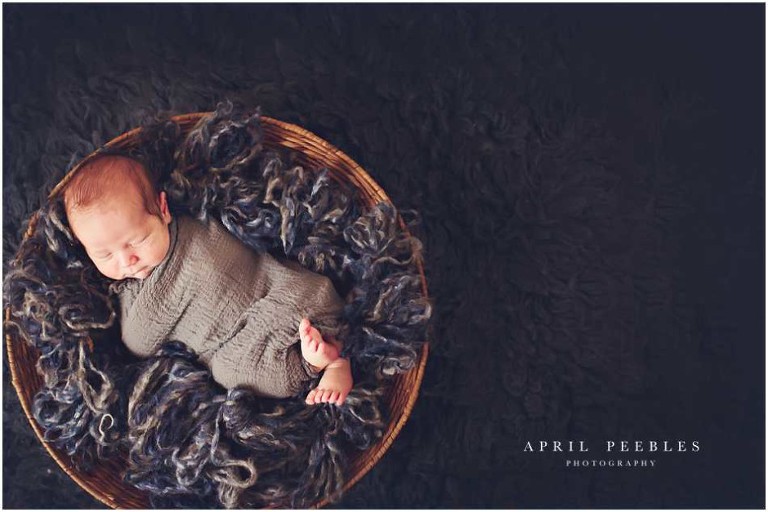 There were over 50 images in this little guy's gallery, and in order to help parent's get exactly what they want, we always meet for an in-person viewing and selection appointment. Parents have loved these, because they have the opportunity to figure out just what they want so their baby doesn't remain on a hard drive forever (or until their first birthday). If you'd like to discuss hiring me for your newborn's session, please contact me using one of the methods below.
Comments
comments