Elective 4D Ultrasounds
This month's vendor spotlight is Previews 4D Ultrasound. I met Jessica back when Angel Gowns was first being formed, and she was sweet enough to donate her wedding gown to them. (Angel Gowns of Florida provides free preemie/newborn dressings for bereavement purposes to hospitals in the area.) I found out she was just starting her own business and we worked out a plan for me to donate some of my artwork to her office location off of CR 210 in the St. Johns area. Be sure to make it to the end for a great special from both Jessica and I – perfect for celebrating this exciting time in your life!
"Our mission is to ensure that families truly have an experience that they cherish. A moment in time when all the world around them slows down for the gift growing within. It's our mission that this once in a lifetime moment be captured and documented in a professional manner."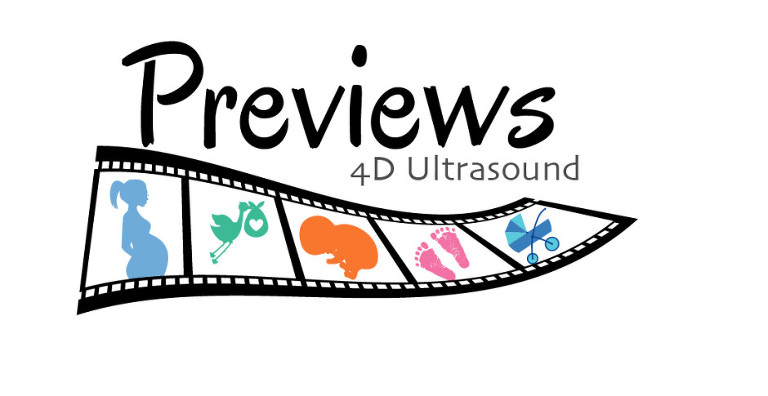 Here are some other things that Jessica shared about her business.
Their office has been described as inviting, friendly, clean and comfortable; and Jessica's clients see her as an extension of their family. You can go here to see more reviews of her company.
Jessica prides herself in the fact that Previews is baby-centered. Her packages are all about the scan time and just getting to see the baby. Taking home printed pictures, a CD, or DVD in a package is just the bonus.
This year, she's continuing her pursuit to become one of the most used and respected elective ultrasound locations in the Jacksonville-Saint Augustine area. She's recently added an ARDMS Certified Sonographer, and with her help, Jessica is looking forward to expanding their hours and ability to do more fun and creative things!
Jessica has been really been impressed with the baby-wearing trends and placenta encapsulation that a lot of moms are electing to do. (In fact, I have a friend who does placenta encapsulation if you're ever looking for someone . . . ~april)
Her best piece of advice for you is to not sweat the small stuff. The house doesn't have to be perfect; laundry doesn't have to be done all the time, or any other to-do things on your never-ending list. Take the time to laugh, love, and play together – it goes by too quickly so savor the moments now!
Her services are best scheduled and completed anywhere from 16-36 weeks. Once you hit the 36-week mark, baby is usually too tight on space to get great images.
Through the end of August 2015, Jessica is offering a special for all of my expecting moms that read this. She's offering her Platinum Package for only $90! The Platinum Package includes:
 20-30 Minute 4D Scan

Gender Determination (Starting at 20 Weeks)

Listen to your Baby's Heartbeat

CD of Images

DVD of Ultrasound Set to Music

Printed Color & B&W Images

$20 OFF Future Visit
And after your visit with her, you'll receive a $50 discount on your maternity session with April Peebles Photography, along with an extra complimentary digital file that will include a picture of your 4D ultrasound. Maternity sessions are best held during your 28-34th weeks of pregnancy. 
Much love, 
~april
Comments
comments