Little Brady came to my studio when he was just 10 days new. He brought along with him his mommy, daddy and his great aunt (daddy's aunt). I so enjoyed hearing the story of how Brady's parents met after being set up by Brady's great aunt! I love that they brought along the special woman who paved the way for Brady to make his grand entrance into this world and their hearts! Brady was one of my last remaining Sweet and Simple Sessions, so we captured all of his images in under two hours. Brady was a great sleeper until he woke up! Once he was awake, he was not interested in going back to sleep. But whether sleeping or awake, Brady was content and so sweet. In fact, he gave us several oh-so-sweet little smiles. Those little lips of his, I just loved them! It is often the smallest details that make me swoon.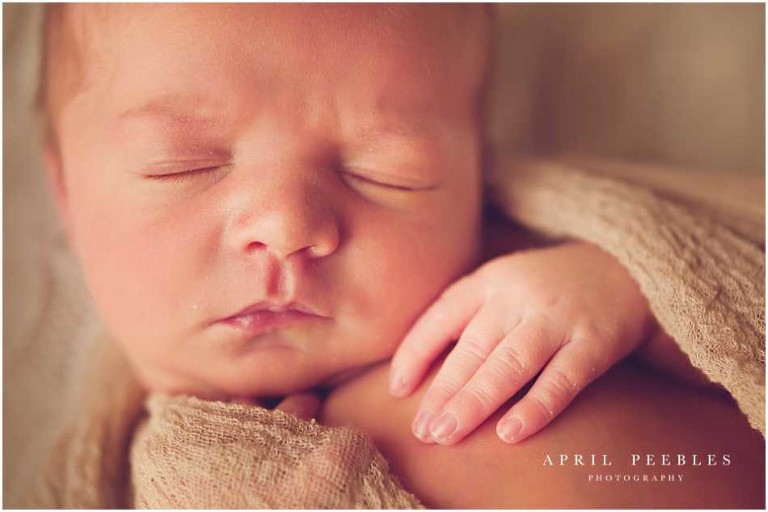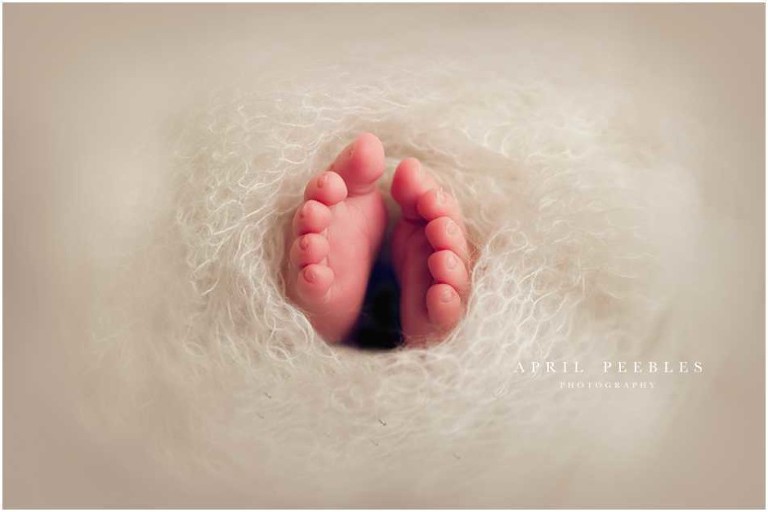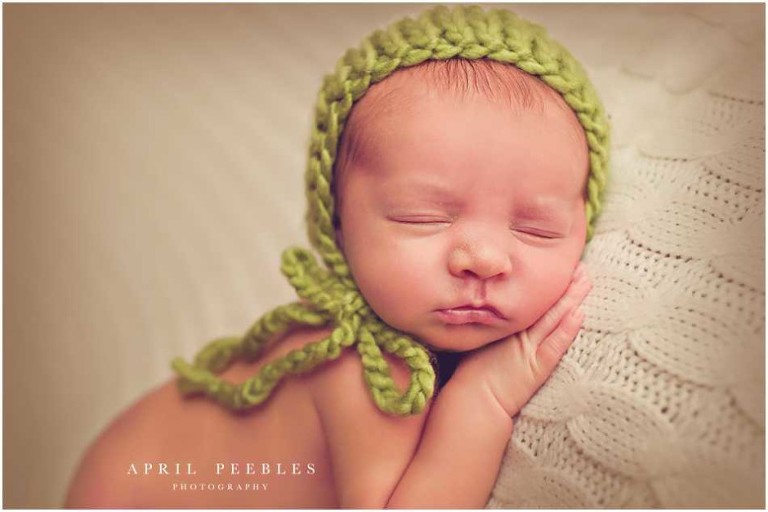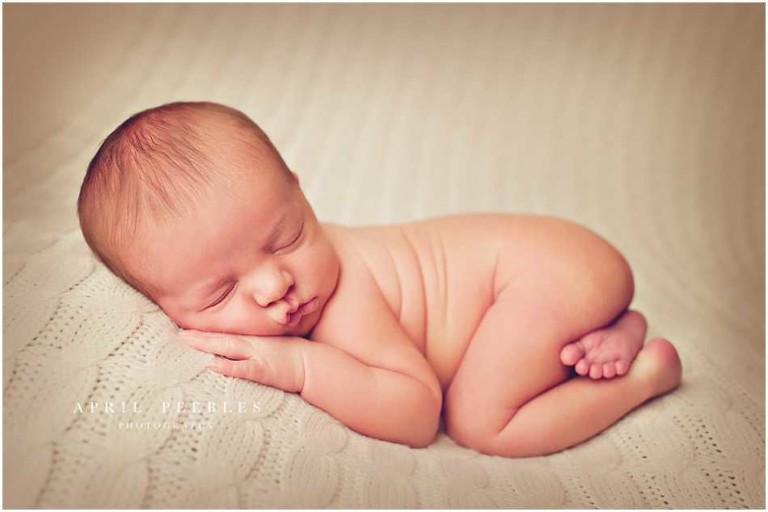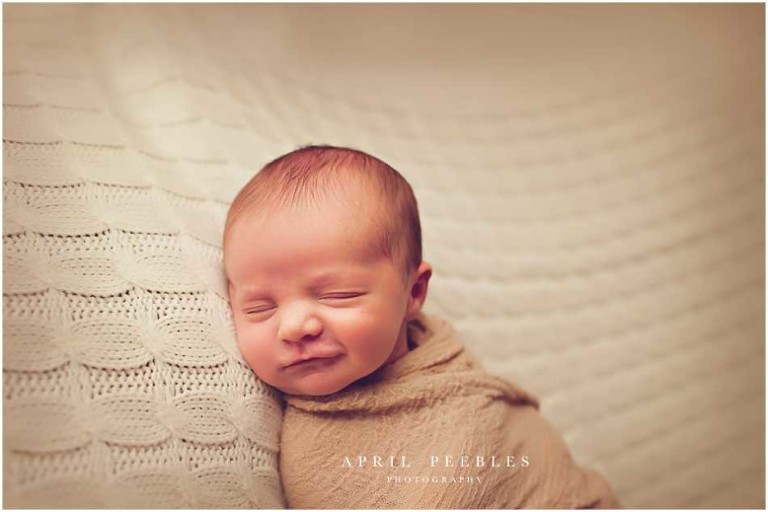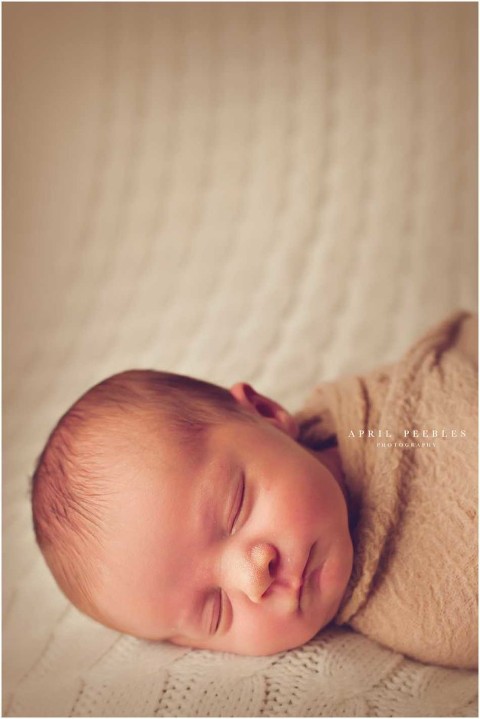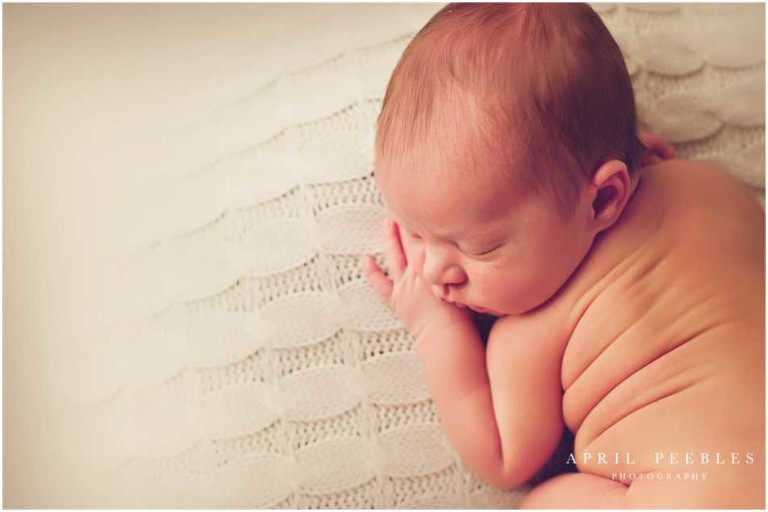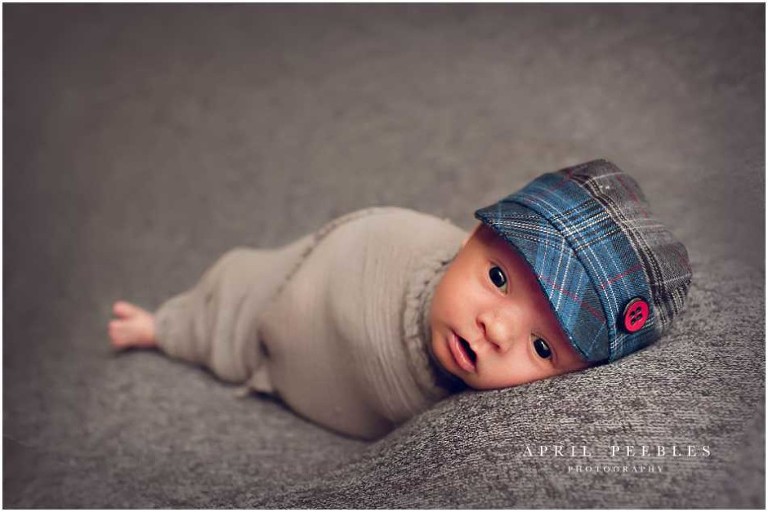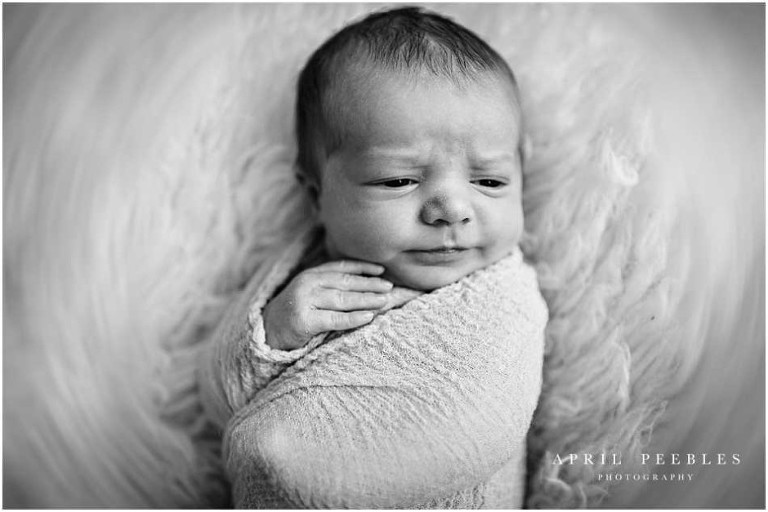 Some of my favorite images from Brady's session are the more relaxed and natural poses where he is snuggling a little teddy bear. The sweet bear bonnet and matching bear are by one of my favorite vendors, Devoted Knits. There is something so sweet about a brand new baby snuggling a little bear just his size!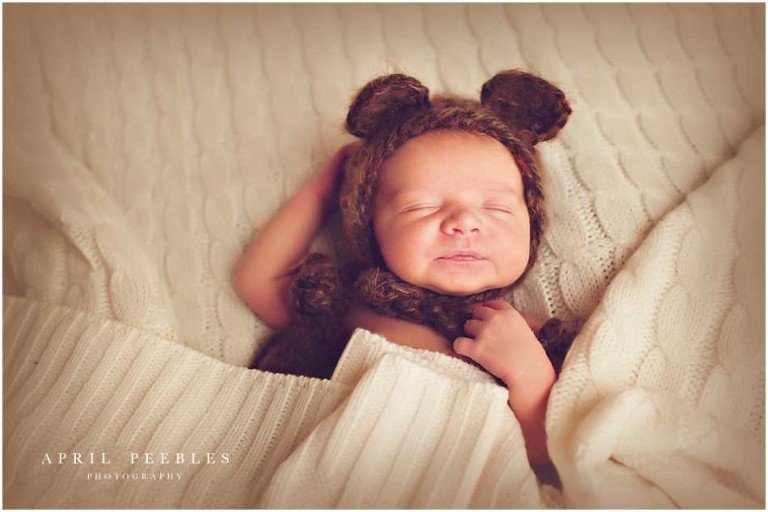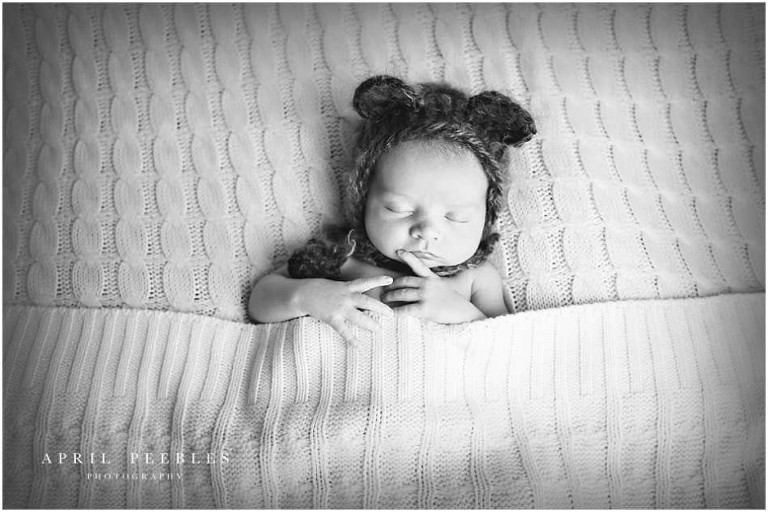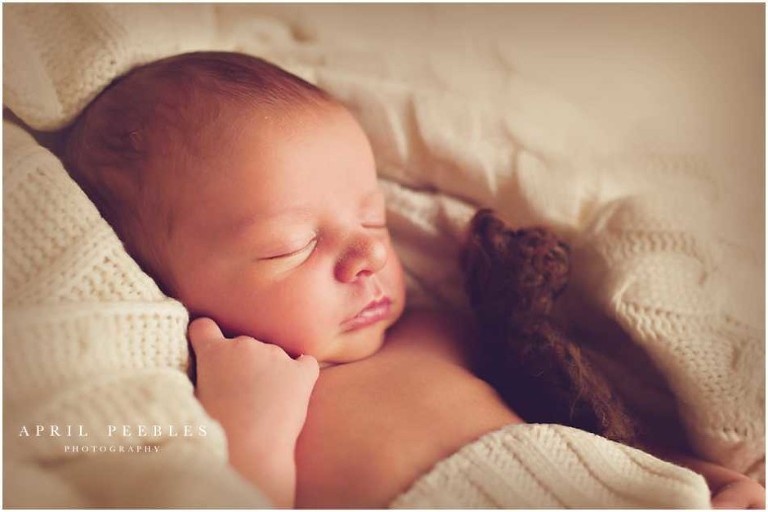 Lastly, we were able to get some gorgeous images of Brady with his beautiful mama. Amy is just glowing with love for her brand new babe, and it really shines through in the images.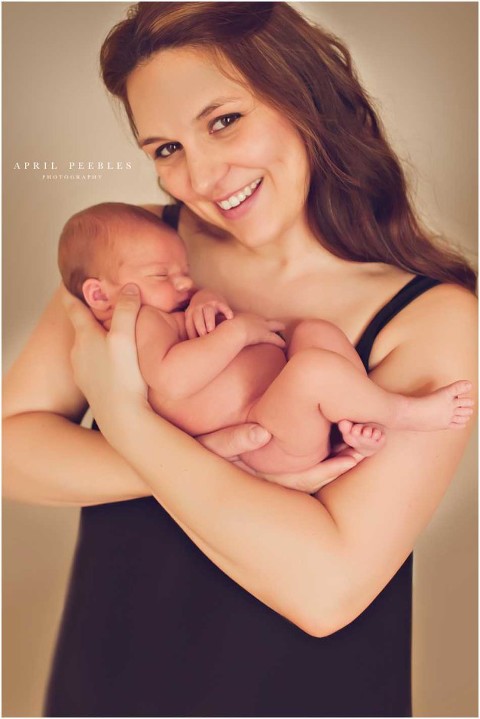 These were just a few of the over 30 images I showed Brady's mom during their Viewing Appointment. Although the Sweet and Simple Session is no longer available, you can give me a call today at 904.868.0732, email at info@aprilpeebles.com, or check out this link for more information on my newborn sessions and help on deciding if I'm the right photographer for you and your family. There's also a link above for Pricing and Contact that you can use instead.
I work with so many talented vendors to achieve the looks I desire in my newborn images. For Brady's session the cream and green bonnet, as well as the grey backdrop were also by Devoted Knits. The red and blue cap is by Adorable Props. The tan wrap is by Dolly Priss.
Comments
comments