This month's Vendor Spotlight is Custom Baby Design. Jennifer Sachs is the face and talent behind Custom Baby Design, and I am thrilled to feature her this month! It is always exciting when my clients venture into a new business, especially one that I can feature here! I photographed Jennifer's son, Noah, as a newborn after visiting the family in the hospital for a Fresh 48.
Jennifer quickly realized that she did not like having an old cloth diaper on her shoulder when burping and caring for Noah, so she set out to make something not only practical but stylish. With that, Custom Baby Design was born, as well as its signature product, the burp cloth. Jennifer's genius idea was to put a minky fabric on the backside of the burp cloth to keep it from sliding off the shoulder, while also providing a super soft side to wipe baby's face. The front sides of Custom Baby Design's burp cloths are stylish and fun with colors and designs that any mom would love to use as her newest "accessory!"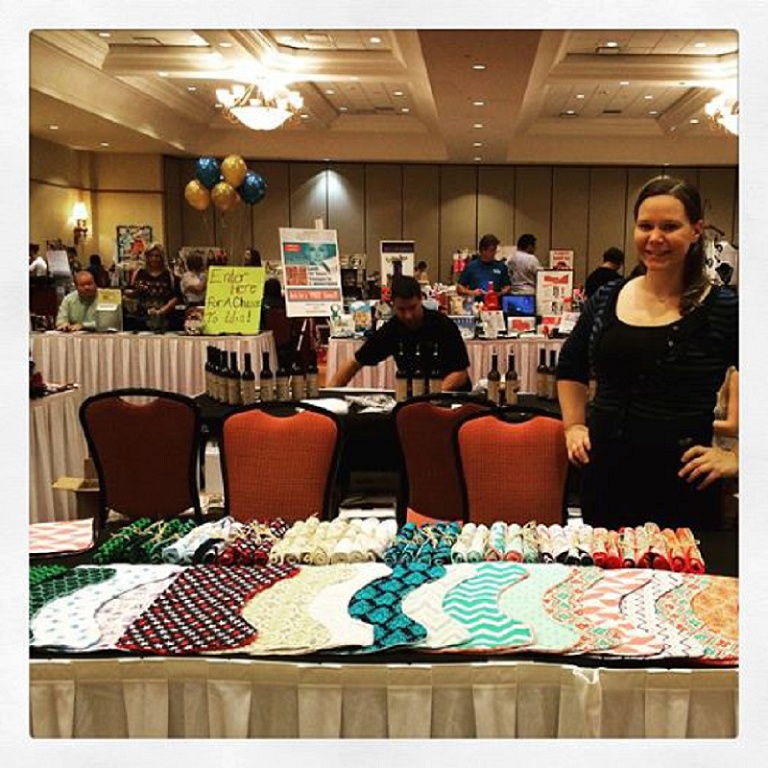 Jennifer is proud that the response to her new shop has been extremely positive! She is going to start expanding her product offerings to include pacifer clips, nursing pads and more! In fact, Jennifer thinks that the pacifier clip is one of the essential must have items for any mom of a newborn infant out there! She would also love to hear from all the moms out there to see what other custom products are wanted! Jennifer is so excited to see where this new venture takes her!
Jennifer's one piece of advice for new moms is to treasure every moment with your new little one. Time goes by so fast! You can't wait for the next milestone to be reached, but once it is here you will long for the little sleepy newborn!
Feel free to reach out to Jennifer with questions, or special requests! You can email her at custombabydesigns@gmail.com, visit her on Facebook, follow her on Instagram, or call her at 904-238-1766. And be sure to check out Custom Baby Design on Etsy! Her burp clothes make great gifts for baby showers and new baby gifts too!
Comments
comments