Precious little Evelyn Elaine is destined to be princess. She will love the girliest of girl things, and always have a little sparkle in her step. Evelyn's beautiful mama is one of the co-owners of Girly-Girl Parteas, so she knows how to raise a proper princess. And boy, did mama come prepared for Evie's newborn session.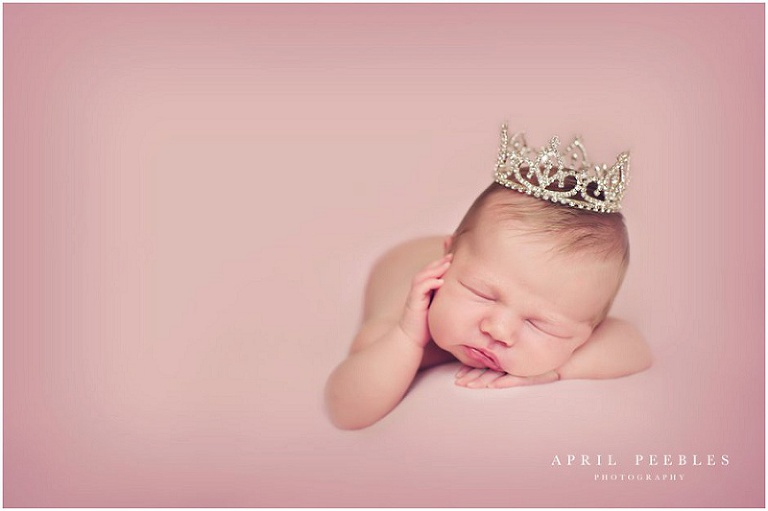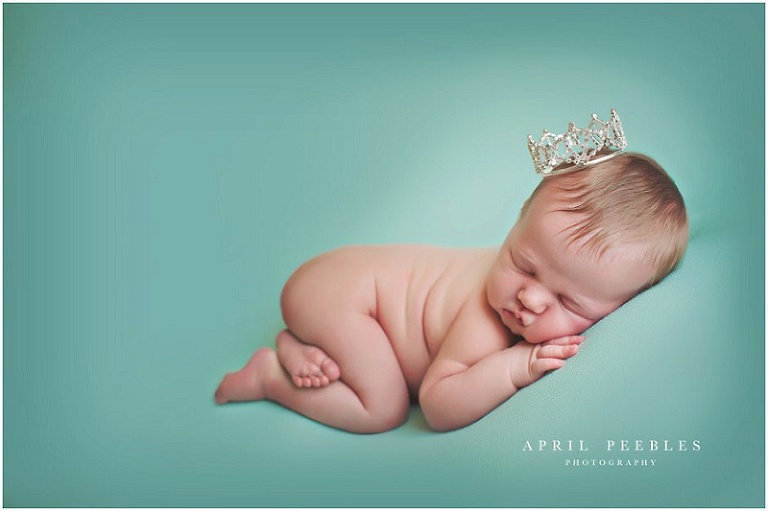 Sweet Evie was very alert for the beginning of her session. In fact, the first 2 hours! Like any princess, she wanted to make sure she was the center of the party!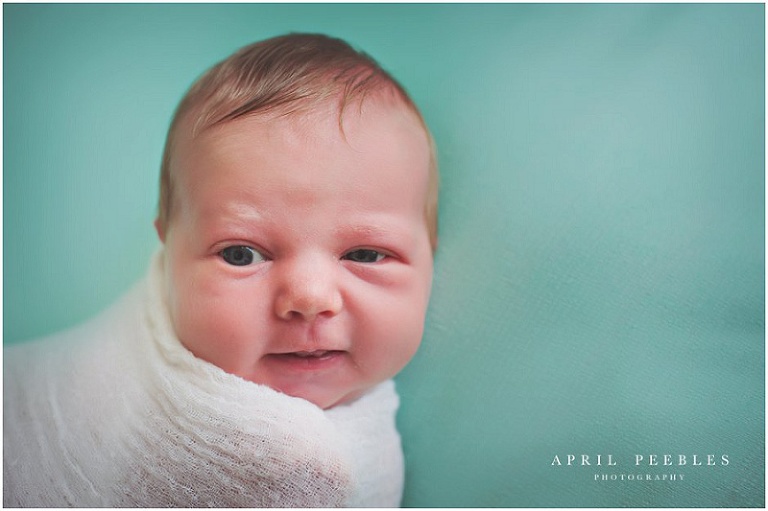 But once I got the little princess asleep, we were able to adorn her in all the girly girl accessories her mama brought to her session!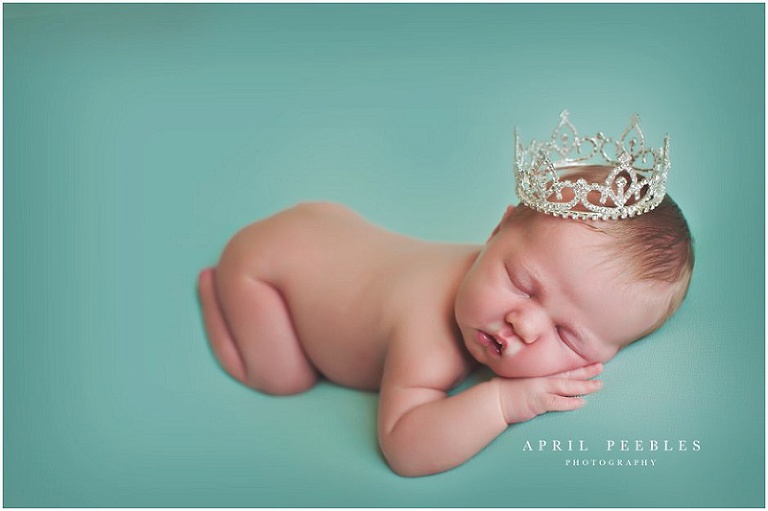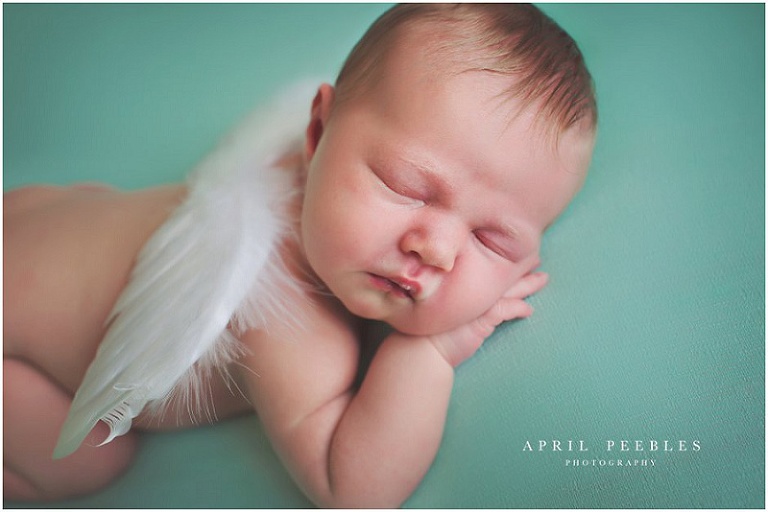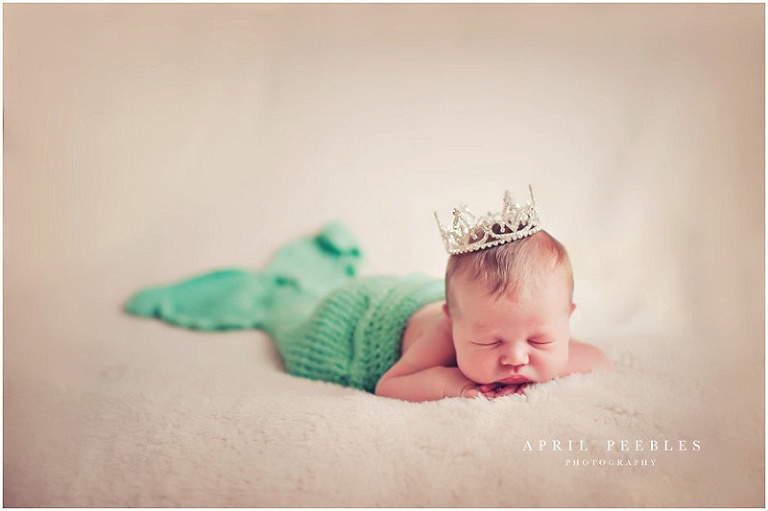 Evelyn was a petite little one but she was still perfectly squishy. And once asleep, she just molded perfectly into the poses, looking equally perfect in blue and pink!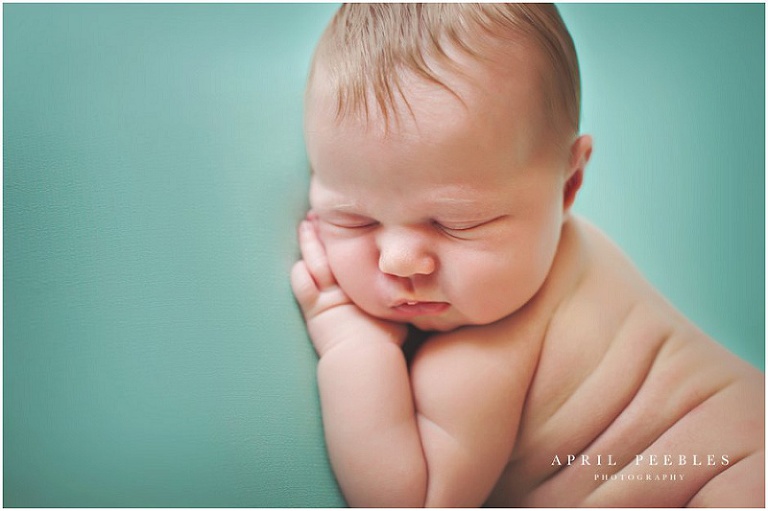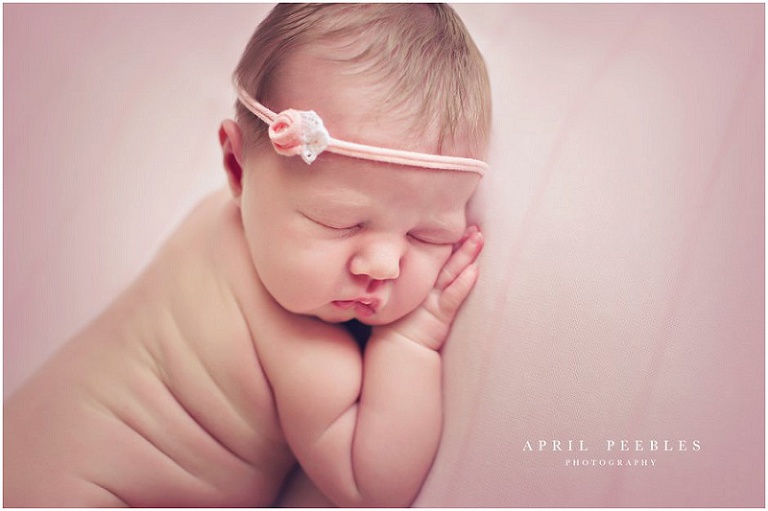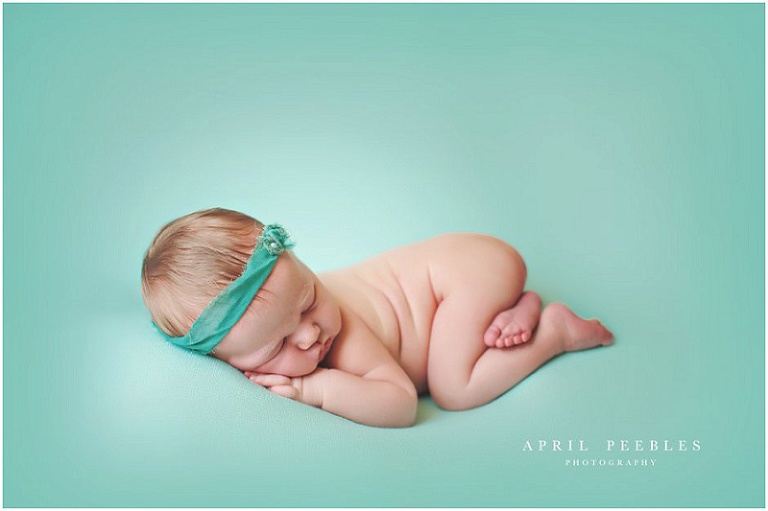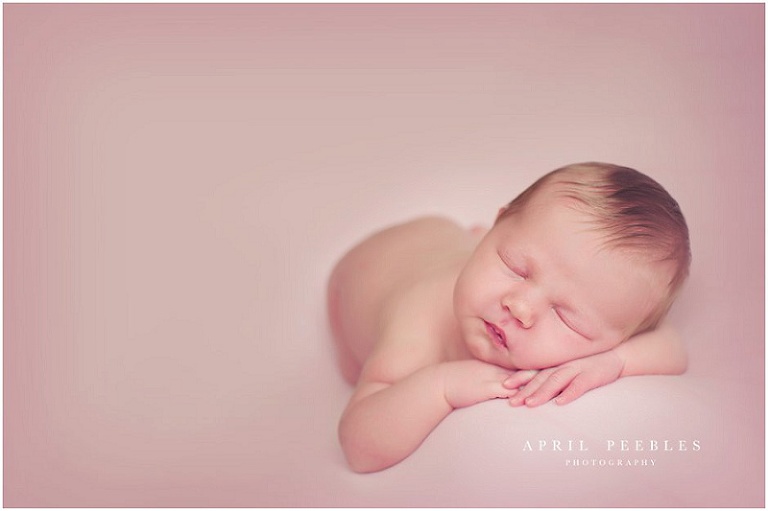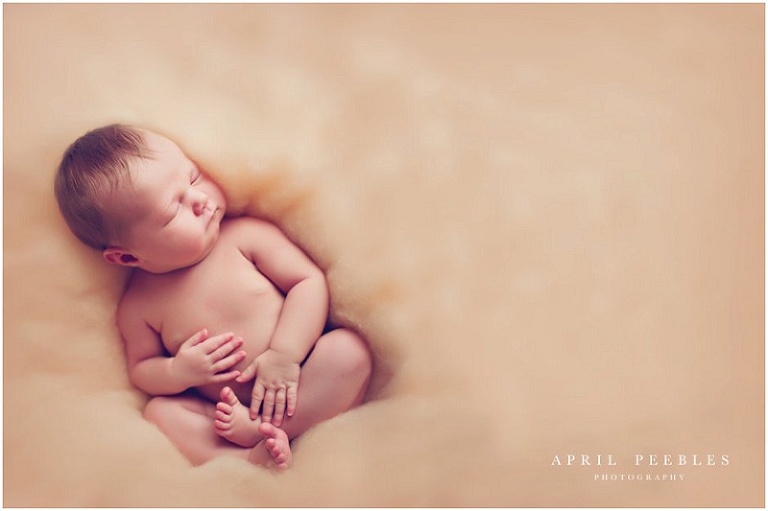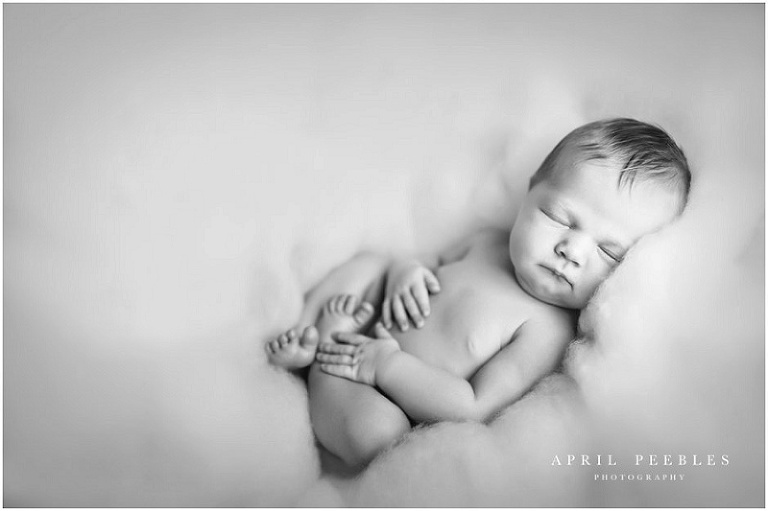 It is not difficult to see where Evie gets her beauty from. It is not every day that a real life Prince and Princess come into my studio! Though they did not bring their costumes, they certainly brought their royal good looks.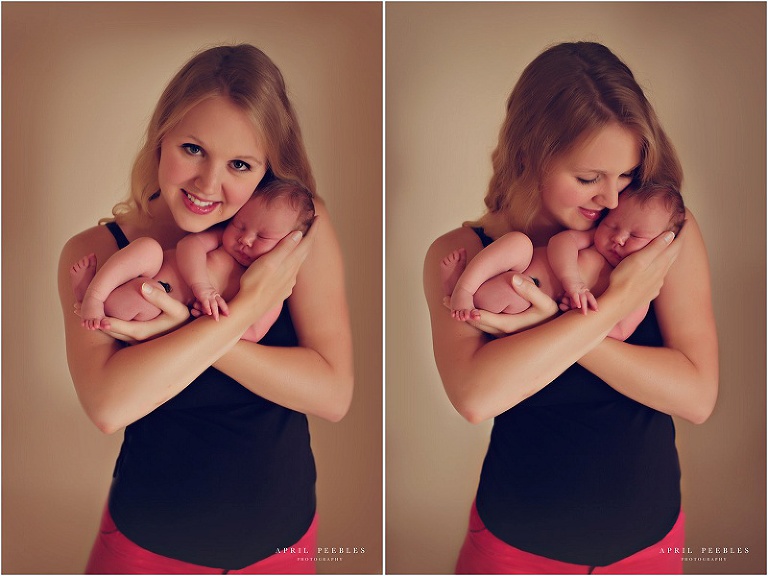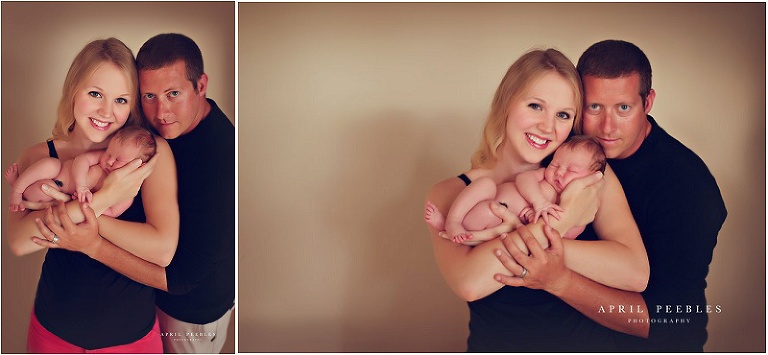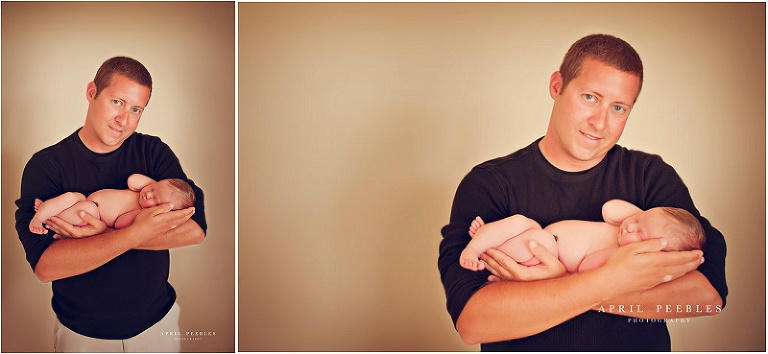 And, it is only proper that Princess Evie's first kiss was from her daddy!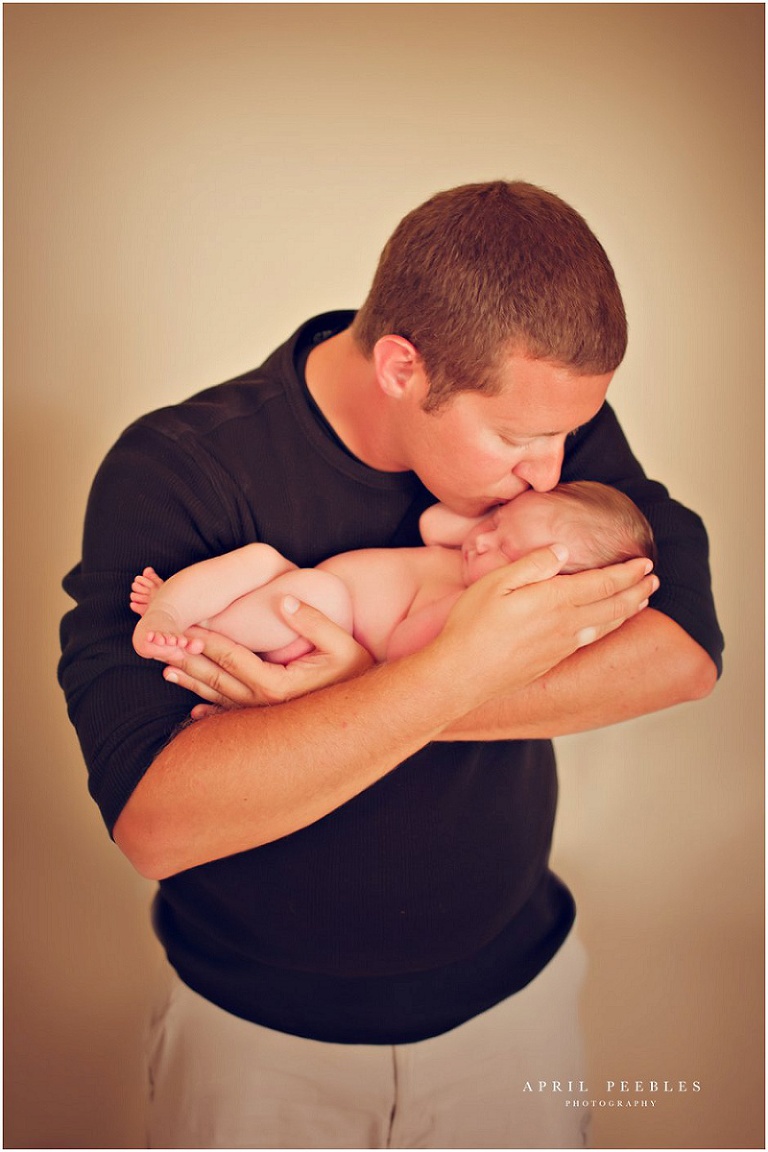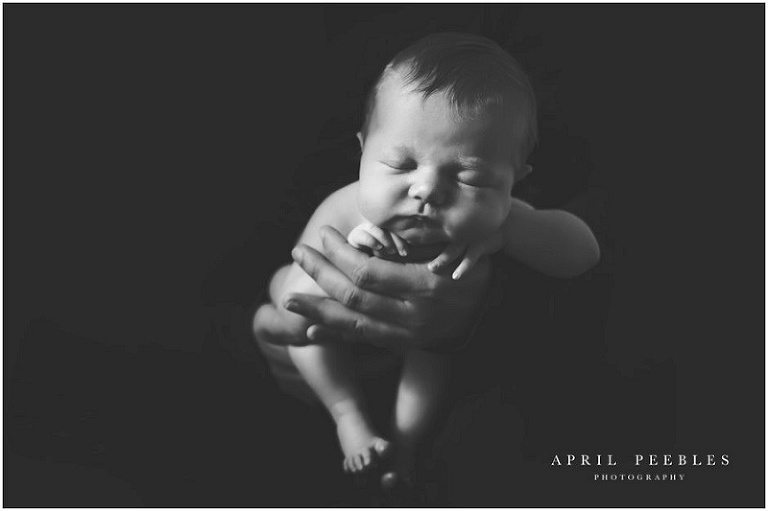 Tiebacks by Devoted Knits
Crown by Handcrafted Crowns
---
April Peebles Photography is a Jacksonville newborn photographer specializing in maternity, newborn, baby, children and family photography. To book your session with April, email her at info@aprilpeebles.com
Comments
comments