Declan was a champ for his session. His mom, Megan, is an Athletic Trainer for a local high school here in town, and works at Preferred Physical Therapy in Fleming Island. The crew there chipped in to purchase a gifted newborn session for her first baby's newborn photos and I was so thrilled to get to do this for her. Between myself and my daughter, we frequented Preferred Physical Therapy for several years and highly recommend them!
Back to Declan . . . Declan was a chunky little baby that came to visit my Fleming Island studio back in August. It took a bit for him to fall asleep, but once he did, he was O-U-T! He was just so curious to all the new scents and sounds, like any newborn in a new environment. He looked lovely on this simple cream backdrop, and I loved his back rolls.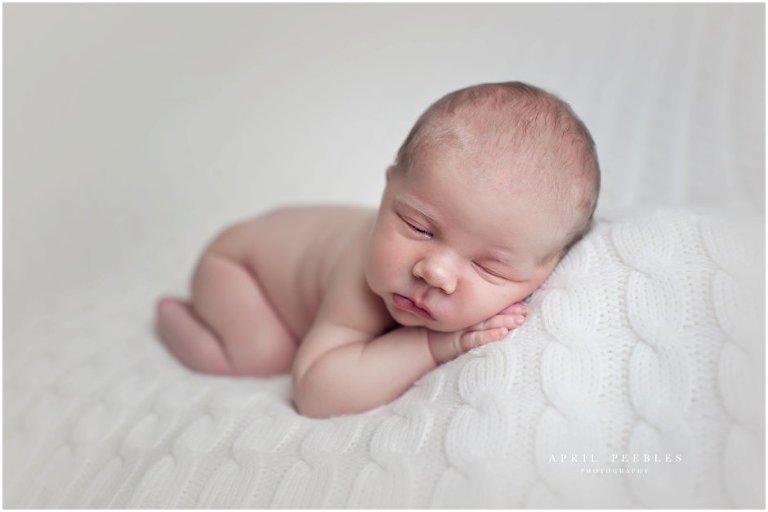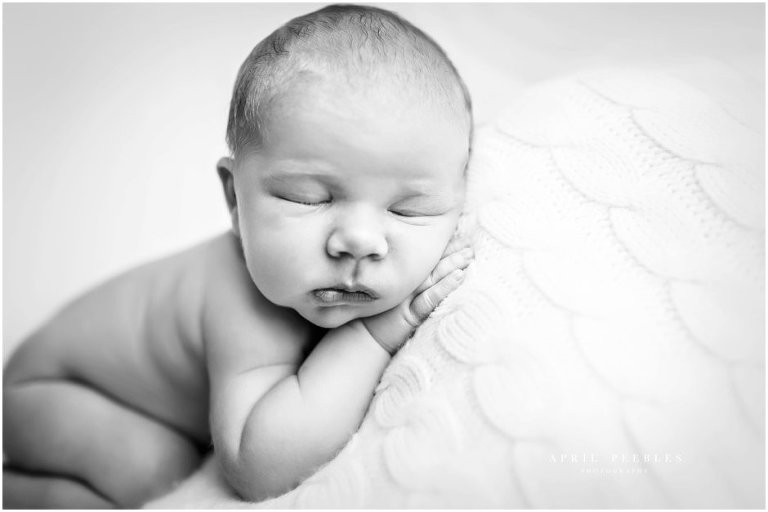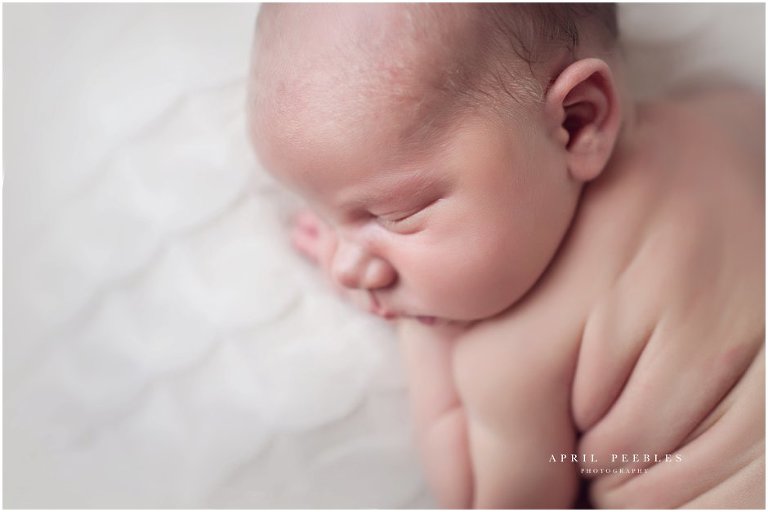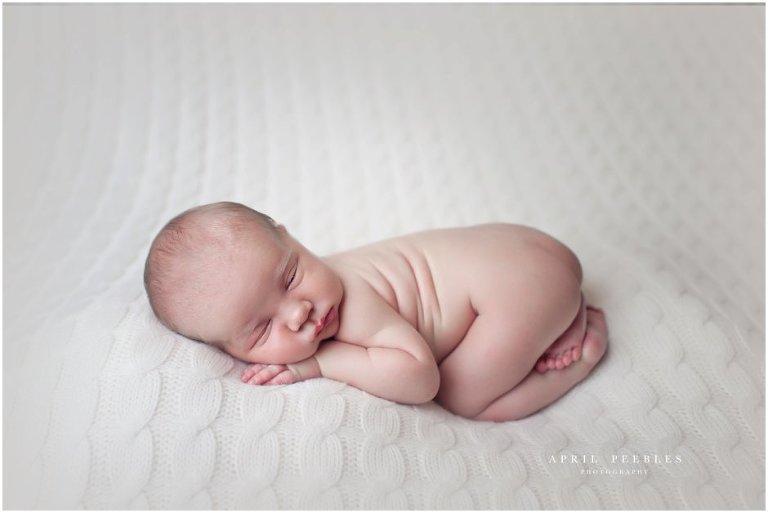 Ha! Doesn't that left pose just scream "strike a pose?" Declan LOVED to sleep. He was an absolute dream-baby. He woke up to eat and went right back to sleep. We were able to get through so many setups and poses with him. I had a really difficult time narrowing down his gallery for his mama to view.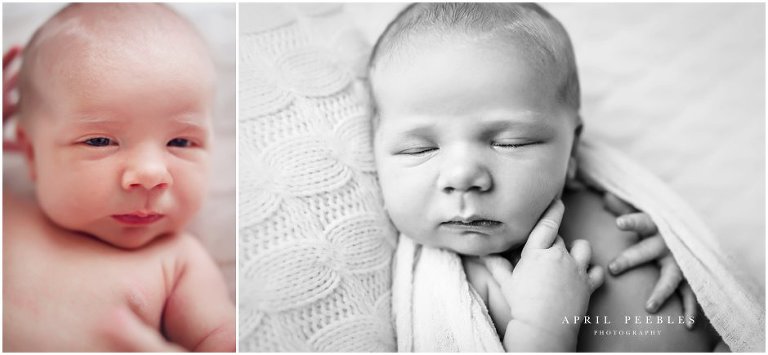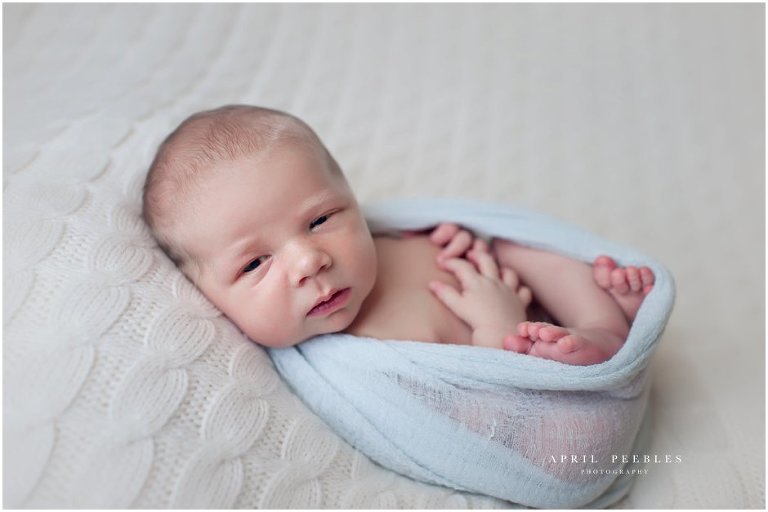 I always love and encourage parents to bring in special items. Declan's grandma had his baseball outfit made, and his room is all neutral zoo animal themes, so his mom brought in his stuffed giraffe that looked completely adorable "sleeping" next to him.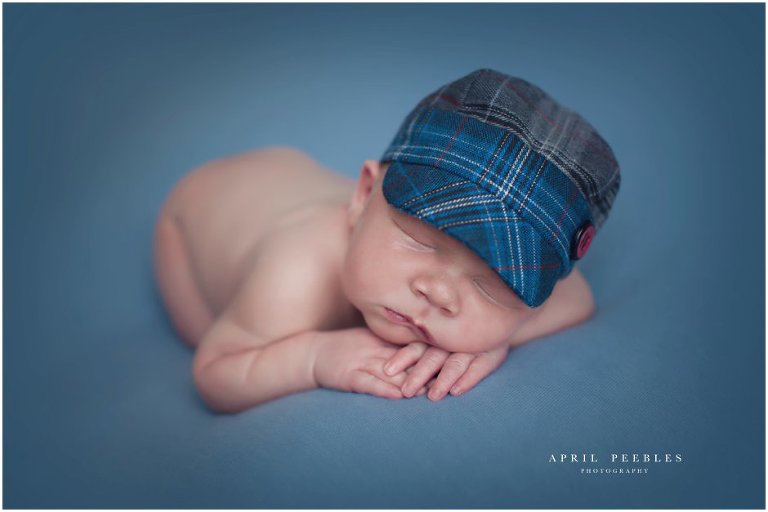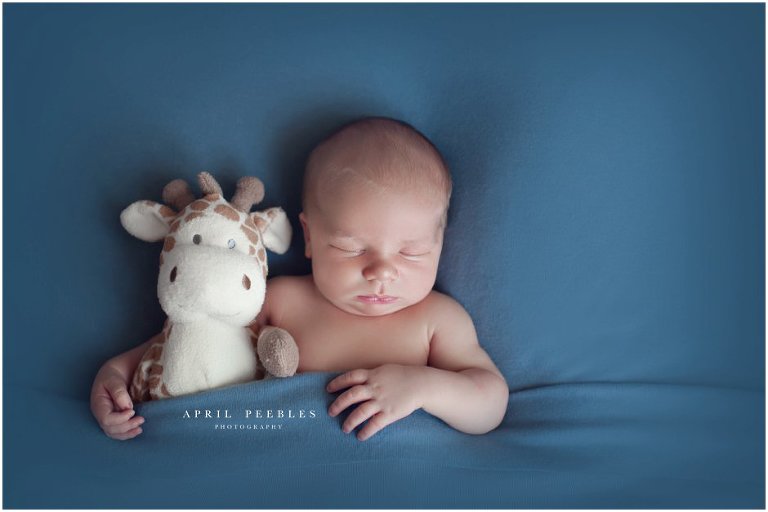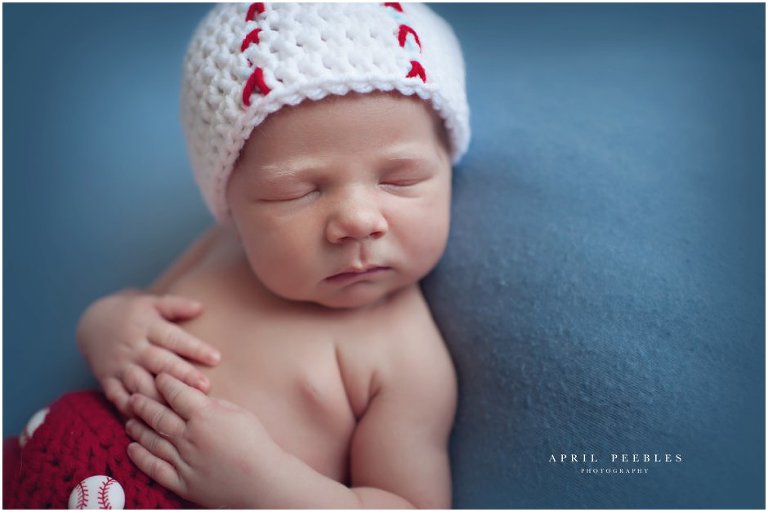 I was even able to capture some floor and prop poses before wrapping up our session when Declan finally woke up for some playtime. Newborns generally sleep in cycles. Awake, eat, sleep, eat, awake, eat, sleep, eat . . . every 2-3 hours. It's really important to spend the time BEFORE your session keeping baby awake and playing so they're ready to sleep after their next feeding. I send out a PDF Prep Guide to all of my newborn clients to assist them in things like what foods to avoid if they're breastfeeding, items to bring for baby's photos, and ideas on what to wear for parent/sibling poses. I've been told that this really helps ease any anxiety, and I aim to make this a relaxing and stress-free process for all of my clients.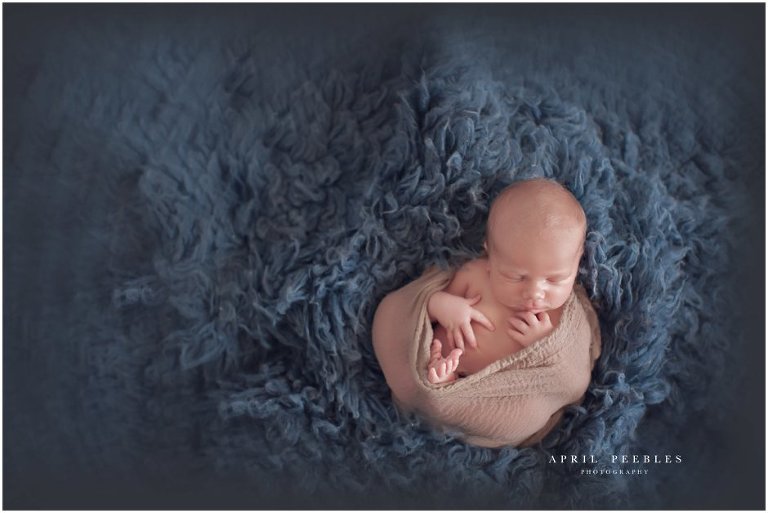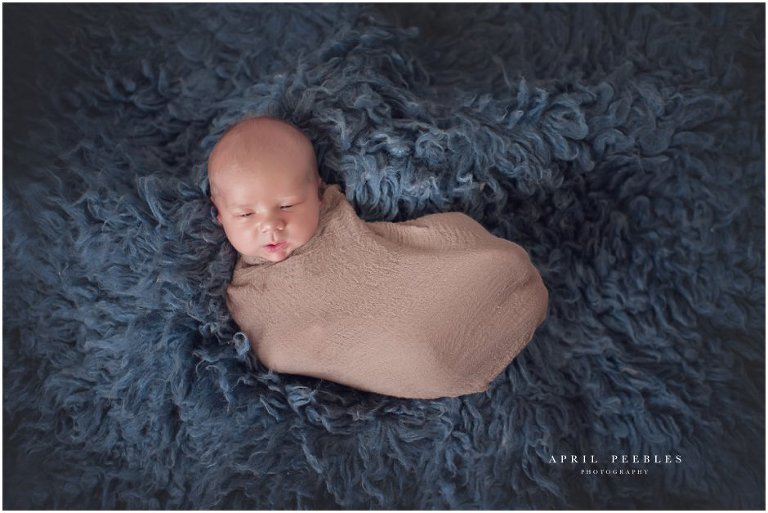 ---
April Peebles is a newborn and family photographer based in the Jacksonville, FL area but available for travel world-wide. She frequently travels to Saint Augustine, Ponte Vedra, Mandarin, Saint Johns, Riverside, San Marco, and Jax Beach to photograph babies, kids, and families in the area. Please go to this link to contact her for more information, or click the Contact link above.
Comments
comments