Planning for a family photo session can sometimes be quite stressful, but with a little guidance, hopefully you're in for a painless, and maybe even fun, month ahead.
Step 1 – PLANNING: (3-4 weeks before your session)
First, pick your photographer!
Oh, got that done already? YAY! You're ahead of the game! If you don't have it done yet, make sure to do your research and look at the portfolio of any potential photographers to make sure you like what you see. There's nothing worse than booking a photographer, going through the planning, and then hating your images when they come back, even they were in line with the style shown on the photographer's website and/or portfolios.
Second, plan out your wardrobe for all involved.
I recommend starting with one favorite piece, that hopefully has multiple colors included. Then, you can pull off of that outfit to bring in shades of those other colors. Another option, if you don't have a "key" piece, is to pick a color palette with 2-3 colors – neutrals don't count. An example would be navy, yellow, turquoise (and white/khaki/jeans) or mint and coral (with white and khaki). Please try and add layers and accessories whenever possible. Taking of a cropped jacket for a different look, or adding a sun hat on mom can add variety into your gallery. Also, please try and avoid everyone in the SAME outfit – khaki shorts with a white button down shirt. We don't like to appear to be in a uniform for fun family portraits. 😉
Here's a link to my Pinterest page for Beach Session Wardrobe Ideas!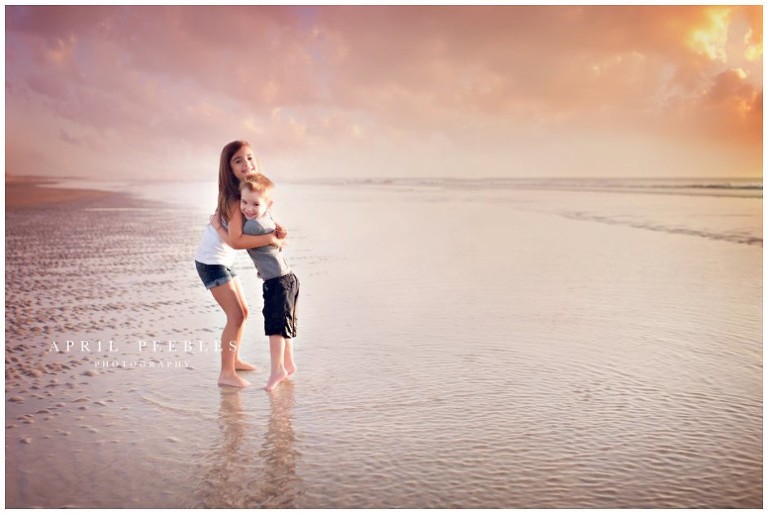 Step 2 – GATHERING (1-2 weeks before your session)
Clothes Fitting
Go over outfit choices and make sure everything fits and is sized appropriately. Too tight clothing leaves odd creases and gather spots that are often very difficult to fix later. Lay everyone's outfits together and take a snapshot with your phone. This often helps to make sure the colors all work harmoniously together. Text a trusted friend or two, or even your photographer for advice if you're unsure. At this point, there's still time to fix any concerns.
First Visit?
Is this your little one's first visit to the beach? There are often grandiose ideas that parents have when bringing their little one to the beach for the first time, however, some babies are not keen on the idea of sand and/or water. Please take them to a small beach outing to make it fun for them and let them get used to the sand and sea if they've not ventured to the beach before.
Don't forget the BUG SPRAY!
You thought I was going to say sunscreen, didn't you? I purposefully have sessions when the sun is not strong and limit sessions to 20 minutes to avoid potential issues with sunburns. Please feel free to include sunscreen if you would like. However, at sunset without any cold snaps yet, it's bugs like sand fleas and mosquitoes that you'll really need to worry about. Please don't forget to bring the bug spray.

Step 3 – The Day of your Photo Session
Check your Directions
Take the time to double-check the location and any specific directions you were given by your photographer.
Things to Pack
Bring snacks and consider the timing of naps to allow younger children to be in a great mood during your session. Consider putting kiddos down for a later nap than usual (or allow a second nap) to allow for a later bedtime.
Pack a change of clothes. You'll definitely get sandy, and possibly even wet if you're having a session with me! If you have plans to go somewhere afterwards, or don't want your car to get messy, please consider packing a different outfit to wear home.
Have a gallon of water (or a few bottles) and towels for feet washing before you get in your car.
Place the Items in your Car
Remember to pack all of this, and your bug spray and sunscreen, in your car! 😉 I've watched people have it all ready to go, only to then leave it all on the kitchen counter when they left their house.
Above all, remember to relax and have fun with your family!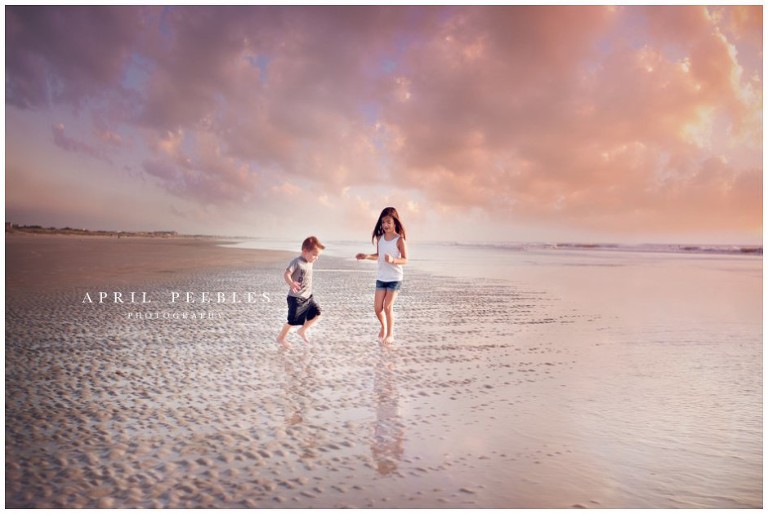 Comments
comments