Paige was such a petite little babe. She was only 6 pounds, 4 ounces at birth, and even THAT was bigger than they expected. I loved her full head of hair the most, but every piece of a newborn is so precious and wonderful! Stacey and Justin, Paige's parents, brought her in when she was only 6 days new.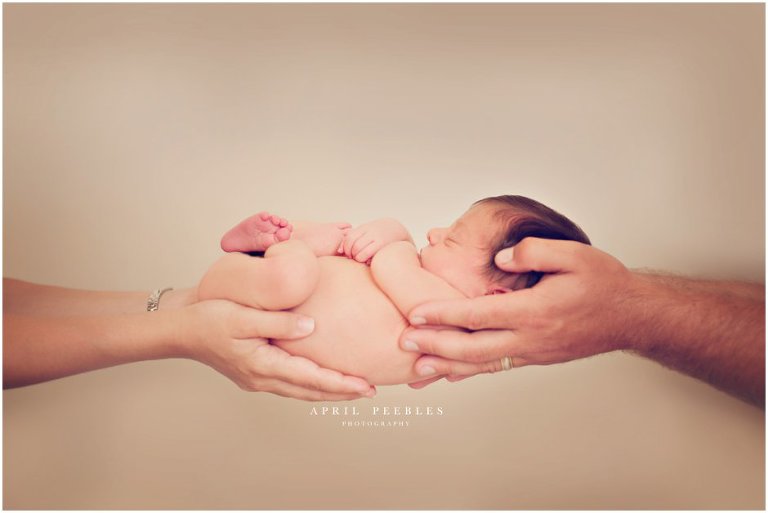 Mom and Dad had a few requests for this session. One was the image above and they're thrilled with how it turned out! It had quite a bit of editing done since we really don't lift baby up very high off a pillow at all to ensure her safety. The other was that we utilize a blanket that Stacey had made for Paige in the lavender and turquoise colors. One of those images is featured below. I love to incorporate special heirloom items that have special meaning to your family.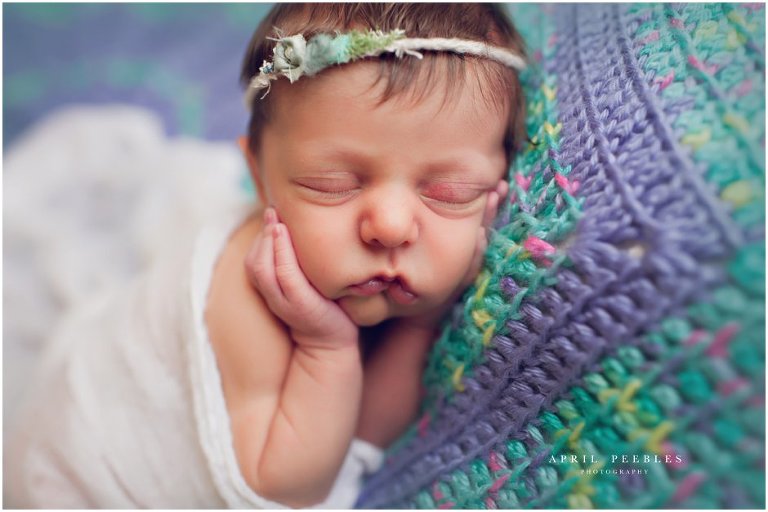 Paige was a champ through most of her session, once she finally fell asleep (which she fought in the beginning)! She slept and slept, and ate and peed. (Yes, that's normal 😉 and completely expected!) I take care of the mess and we keep on working. We finished this session in under three hours, and pretty close to a record for me, even with all the different setups we accomplished!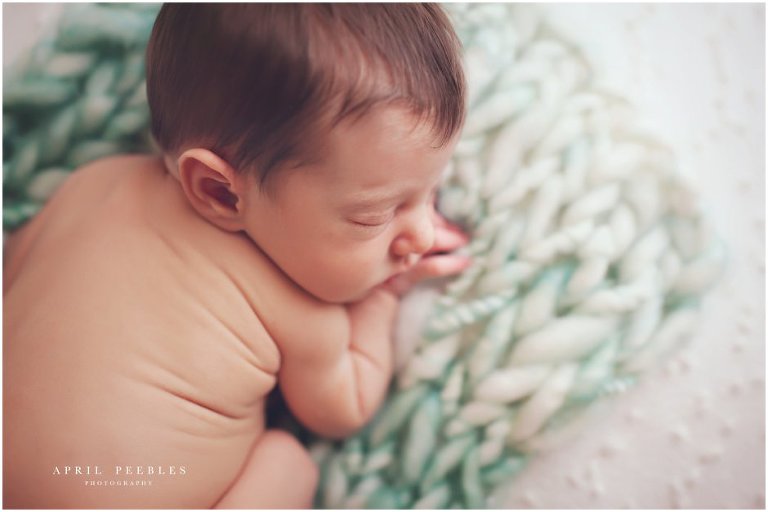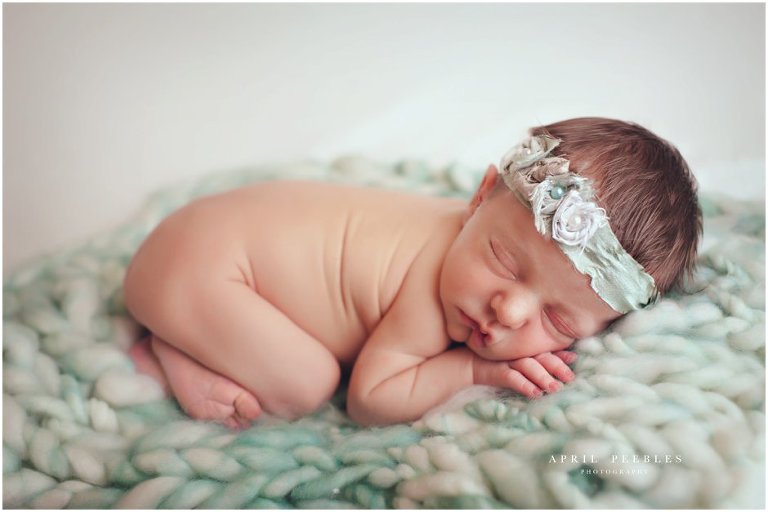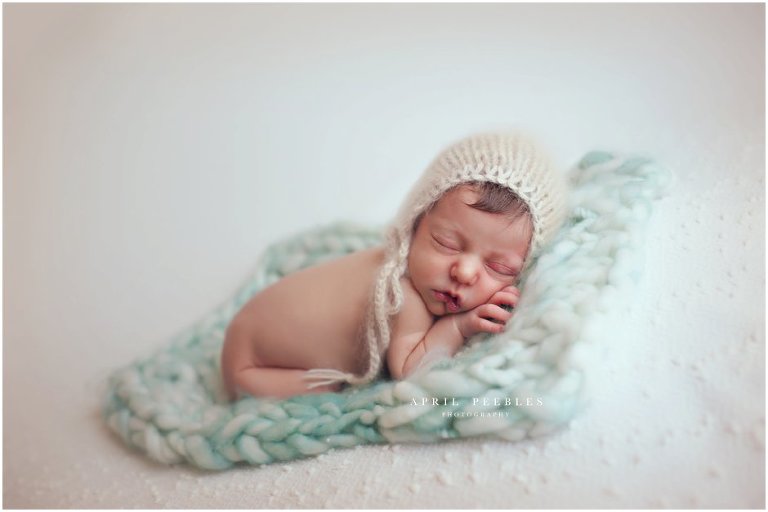 I loved Paige and her petite features on all the colors we decided to use. I tried a bonnet (above) but wasn't happy with how much it covered up her beautiful hair, so we only did that one set. And while I did love them all, my favorites were with Paige in purples.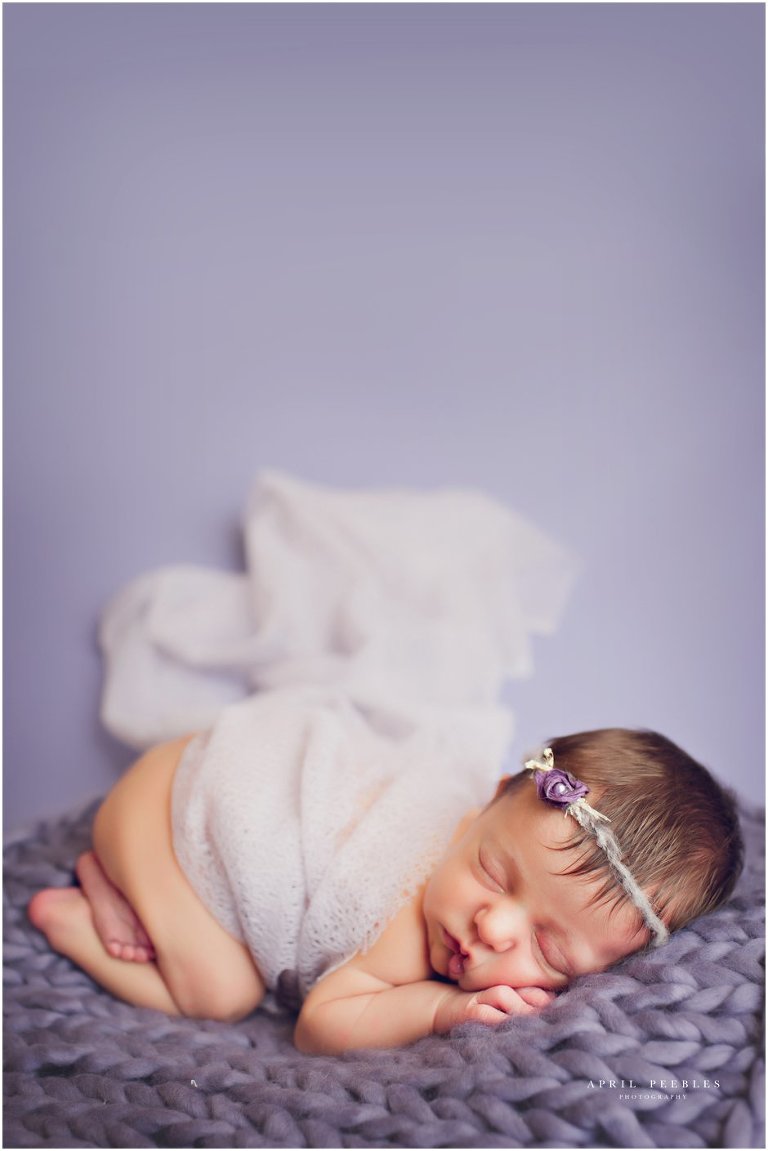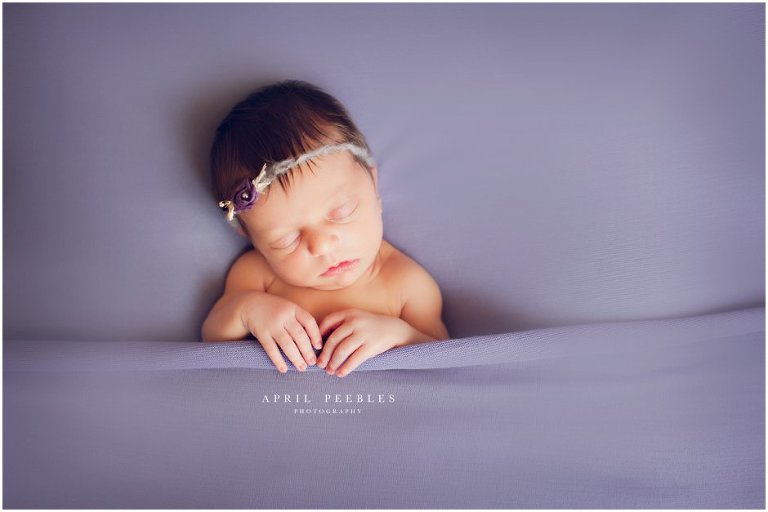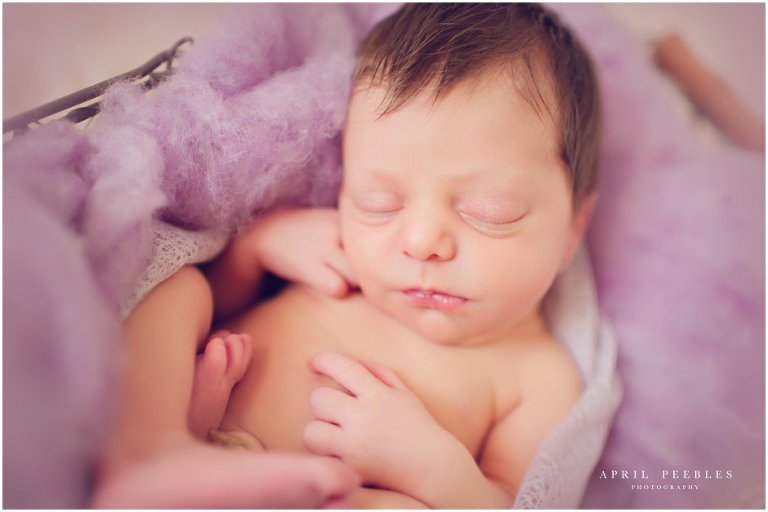 I loved watching just how much Justin and Stacey love Paige. They are completely taken with this new life that they've been blessed with. Stacey is gorgeous and still glowing, and so attentive to Paige; and Justin, he's just amazed at what a miracle it all is. He was so calm and helpful, and did whatever Stacey or I asked him to do – whether it was a particular pose or to grab a diaper.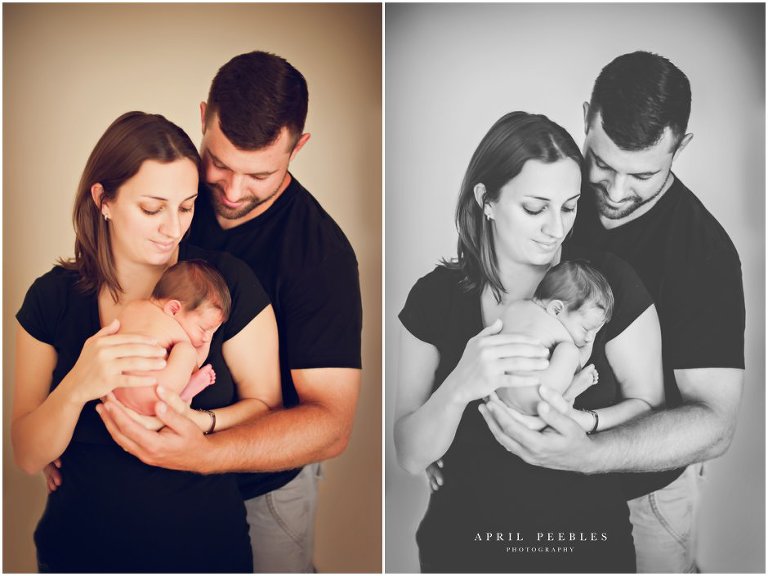 Thanks, Stacey and Justin, for allowing me capture these first images of Paige for you! She's so precious and I can't wait to see you all again when I deliver your products.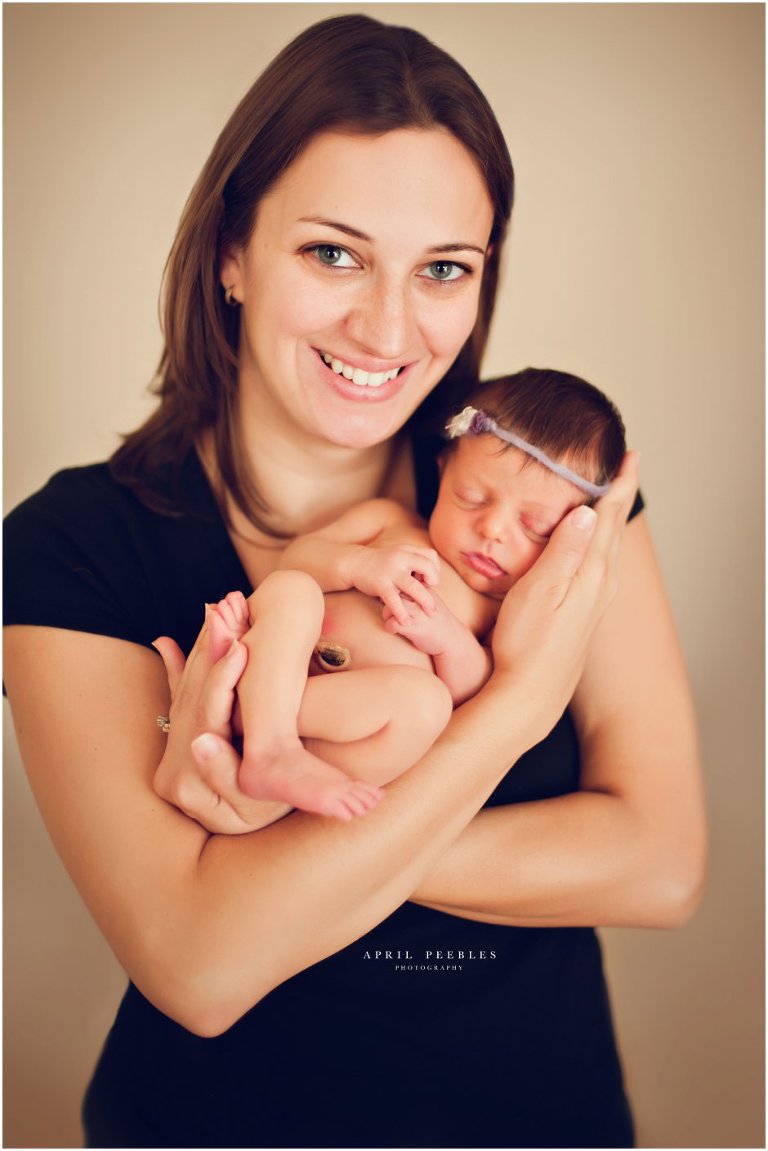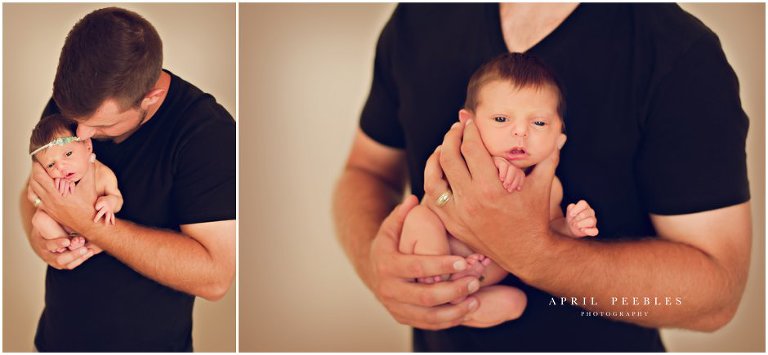 ---
April Peebles Photography is a luxury custom portrait studio situated in the greater Jacksonville area. While April has special training with newborns, she is also known for her family, maternity, and tween/teen images in both editorial and documentary styles. The studio offers a wonderful experience that includes a fully-customized session and design consultation. April makes it a priority to aid clients in displaying their beautiful images around their home or office. She is also a member of the PPA and available for commissions worldwide. Please contact her for further information.
Comments
comments