This may have been my first ever cake smash session, but I loved every second of it! There's always a bit of stress before any session to make sure everything is pulled off perfectly, but this family was a referral from another photographer, AND it was a family of SIX that were coming to the studio (because I include a family pose or two with every 1-year session), so I had a bit of extra pressure. I think we all ended up with some great memories, though! I know it's cliche to say we always have fun when I photograph a session, but it is so true. James just made us smile right along with him, and then he would go through these other facial expressions that were just plain CUTE!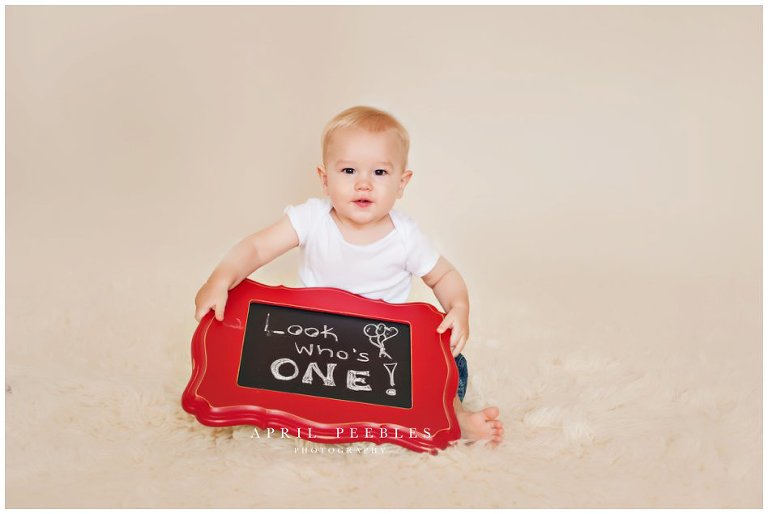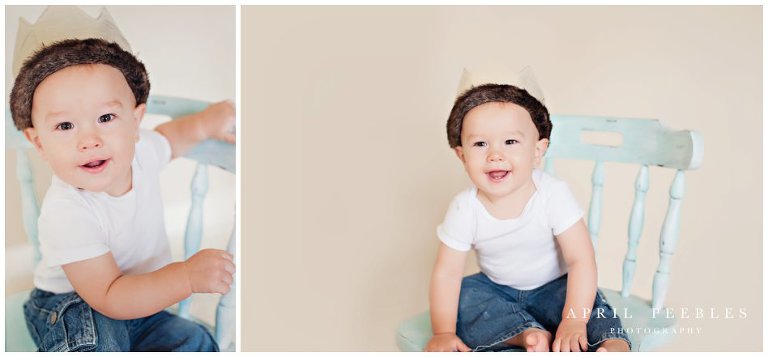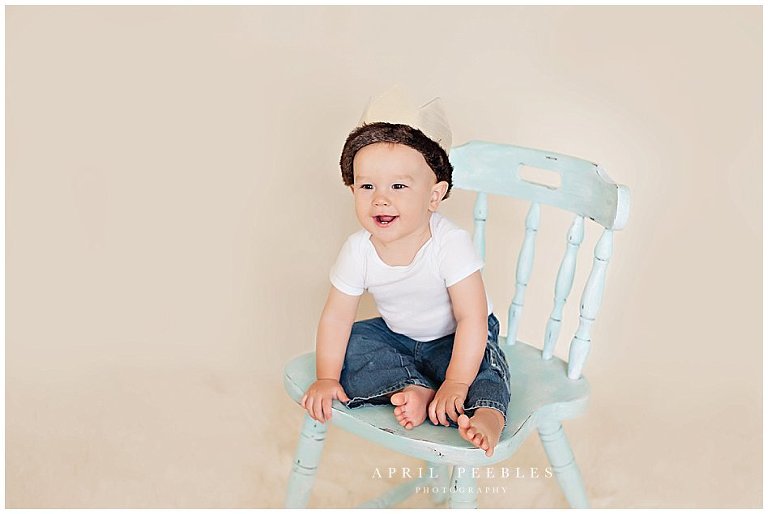 Gah! James was such a cutie with his twinkling eyes and his sweet grin with those front teeth showing through! He was full of smiles for us, too. His mom was doing a "Where the Wild Things Are" themed first birthday party, so I collaborated with Elizabeth at Factor Eleven to make this cute "Max Crown" for this session.  You can visit her etsy store here!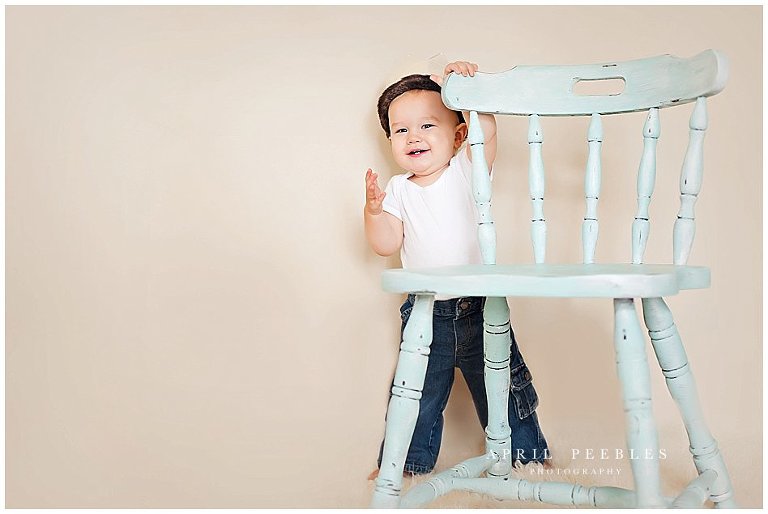 This monster cake wasn't scary at all! In fact, it was quite silly! Crazy enough, James will eat anything his sisters usually give him, but when he was given permission to eat the cake, he didn't quite know what to do, and he definitely didn't want to touch the cake with his hands.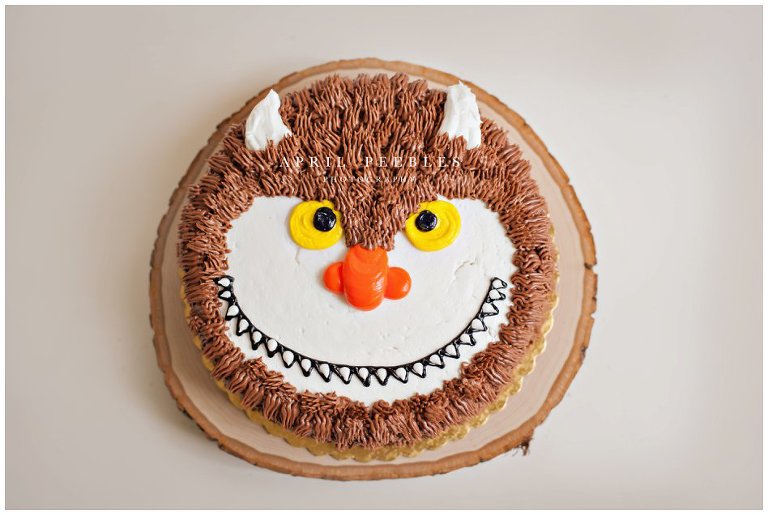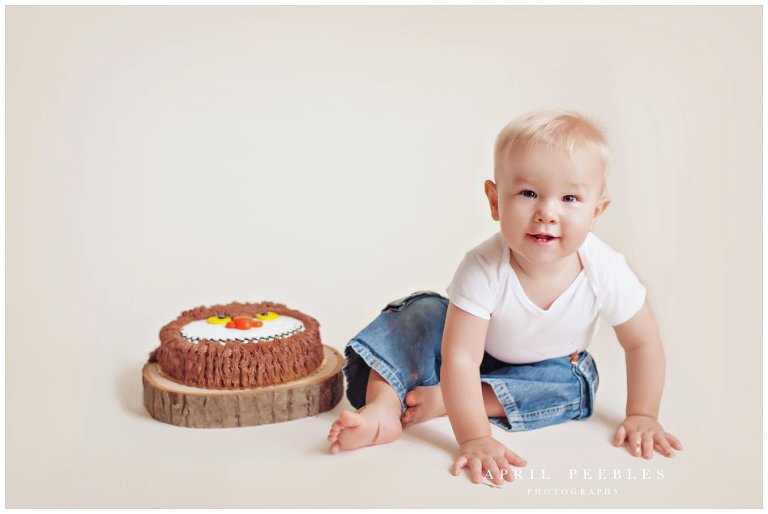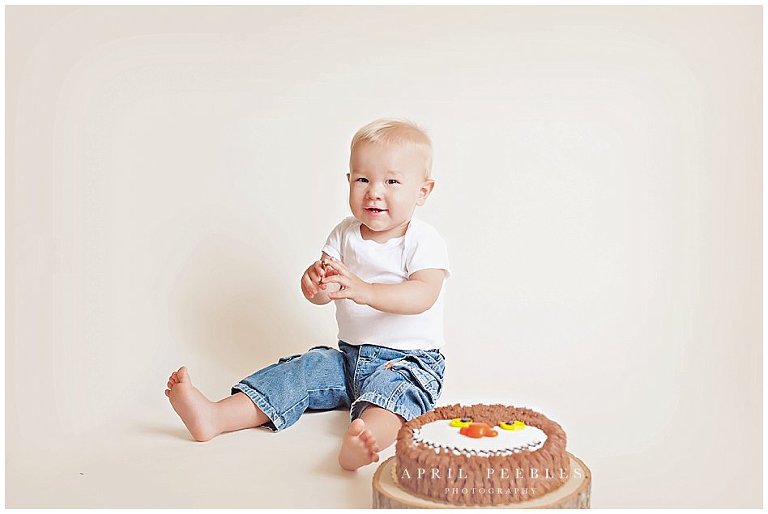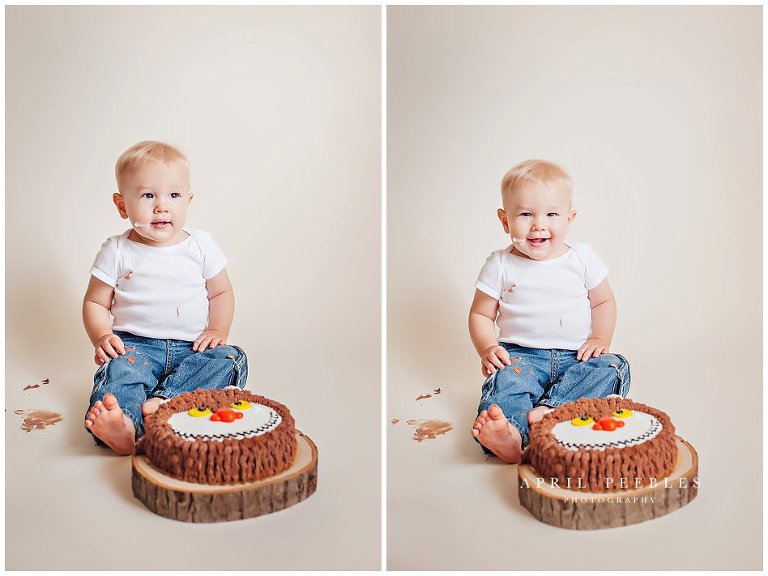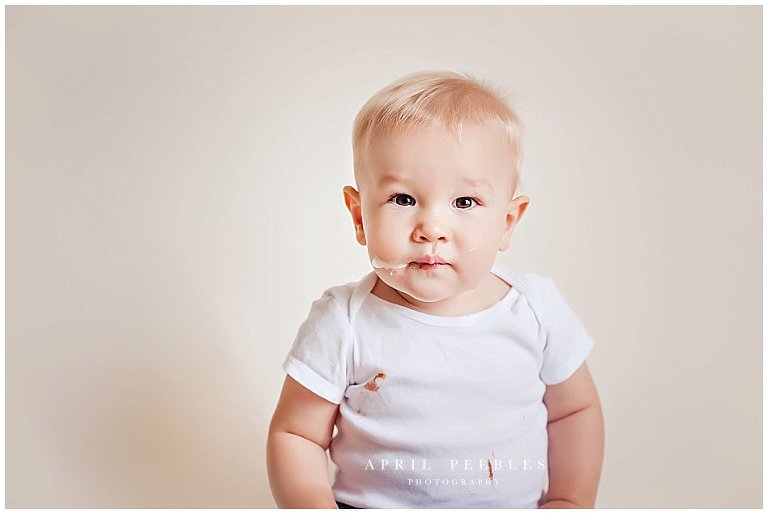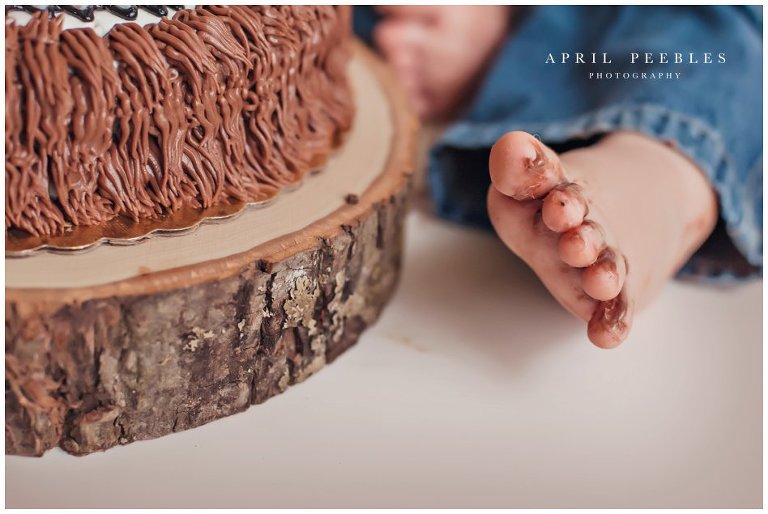 Babies are busy . . . and there's a lot of grabbing them on the go and placing them back down with the cake. Mom and I definitely got our exercise with James! He definitely went through some cute expressions while checking out the cake – until he started to cry . . . and we don't like crying.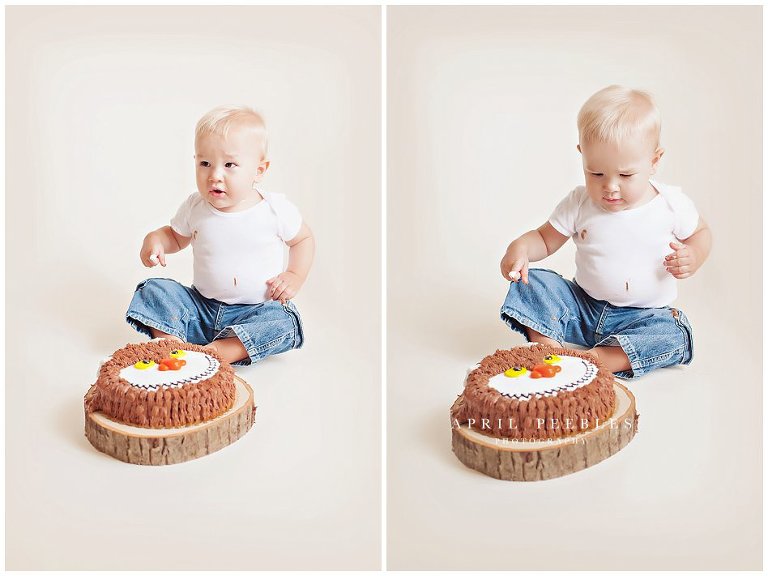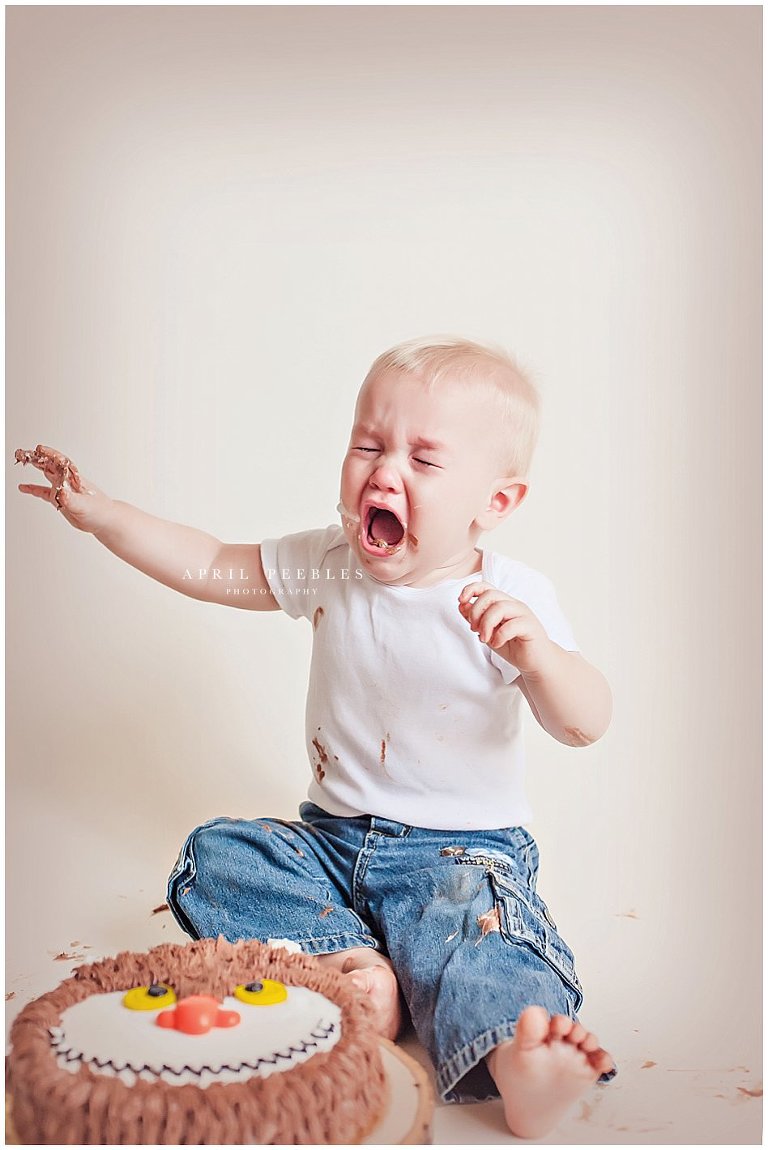 I think he just wanted his Max Crown back on his head though! Once he got that and a spoon, he was all smiles again!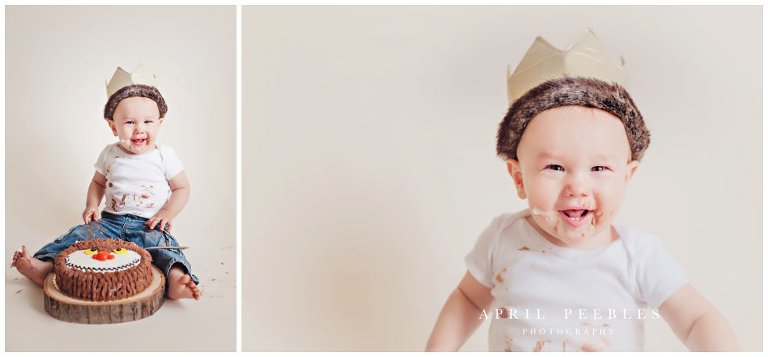 And finally, the family photo! Impressive for six kiddos, and three under age 5! (Yes, there were head swaps involved :)!)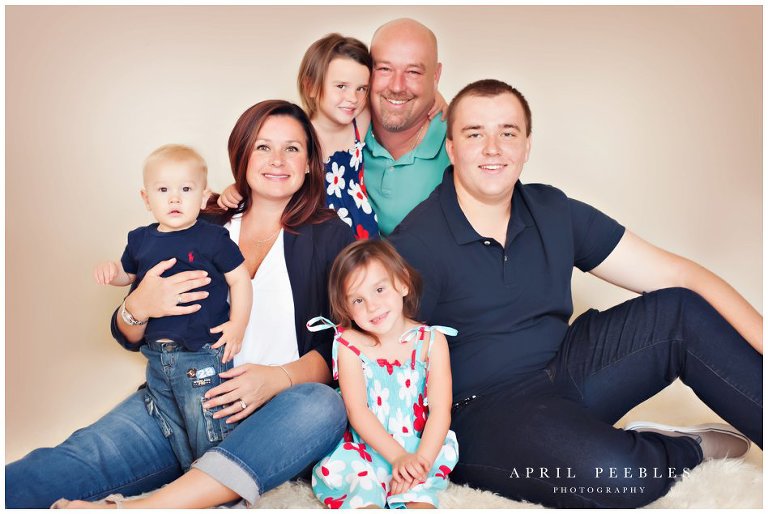 ---
April Peebles is a baby, children, and family photographer (specializing in newborns) based out of the Fleming Island | Jacksonville, FL area. She frequently serves clients in Ponte Vedra, San Marco, Riverside, Saint Augustine, Nocatee, Durbin Crossing, Saint Johns, Rivetown, Fleming Island, and Southside areas, but is available for commissions worldwide. To book your session with April, contact her using THIS FORM.
Comments
comments