Who do you turn to when your best friend and regular family photographer, Stephanie of Jaiden Photography, is unable to fly in from Indiana to take your annual family photos? You come to me, of course! It's always such an honor to be selected as a new photographer to prior family photographer that moved away, and so humbling when it was Stephanie that referred them to me in the first place.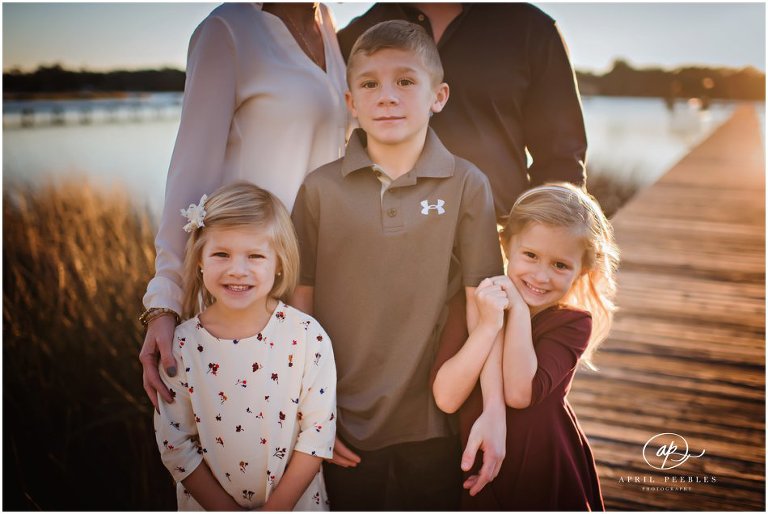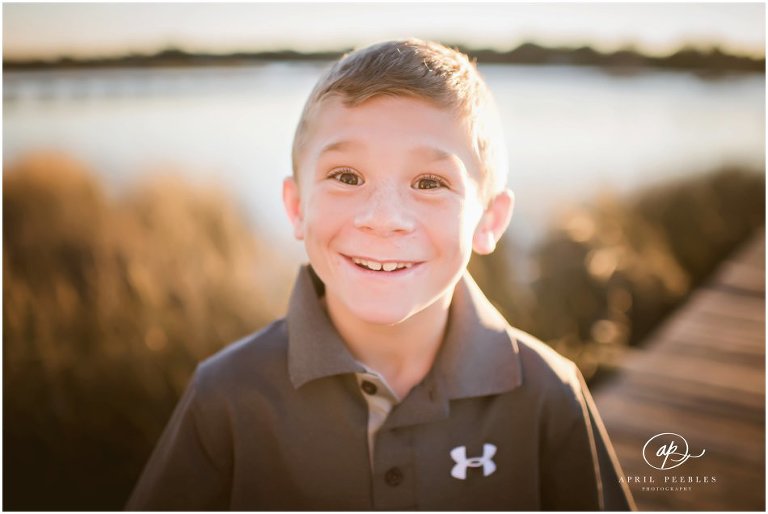 Kelly and Drew were a wonderful couple and great parents, which is so nice to see as kids start getting into the pre-teens. Kids at this age, and especially boys, usually want nothing to do with a camera. Mom and dad sat back and relaxed, while I pulled out all the stops on goofiness, eventually getting Brady to loosen up a bit. It was COLD, and a bit windy out on the water, and so we stayed closer to shore.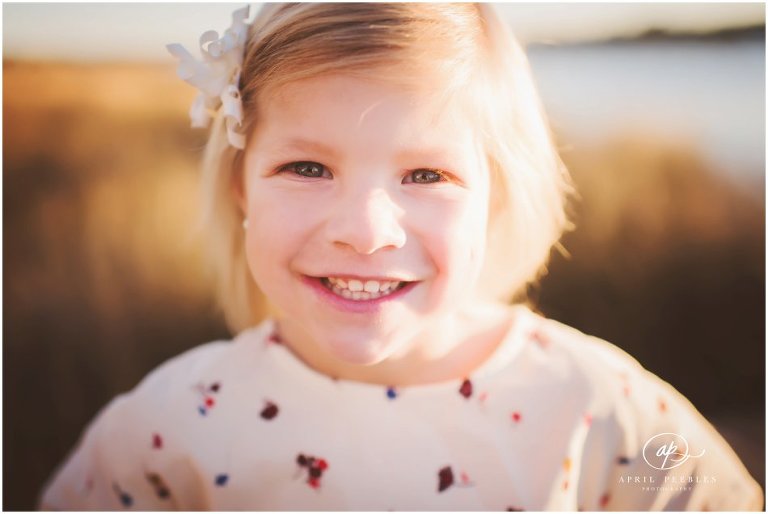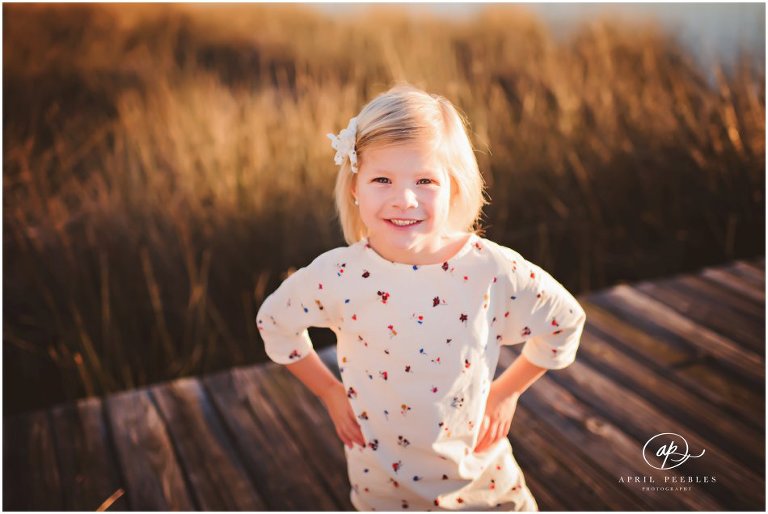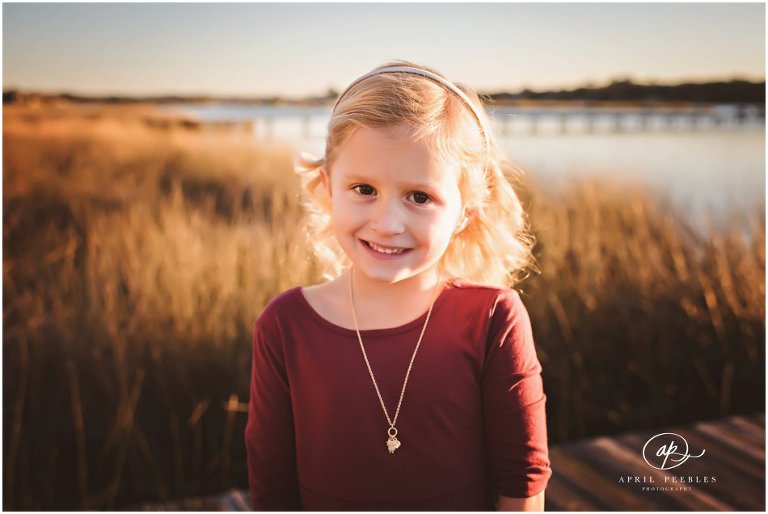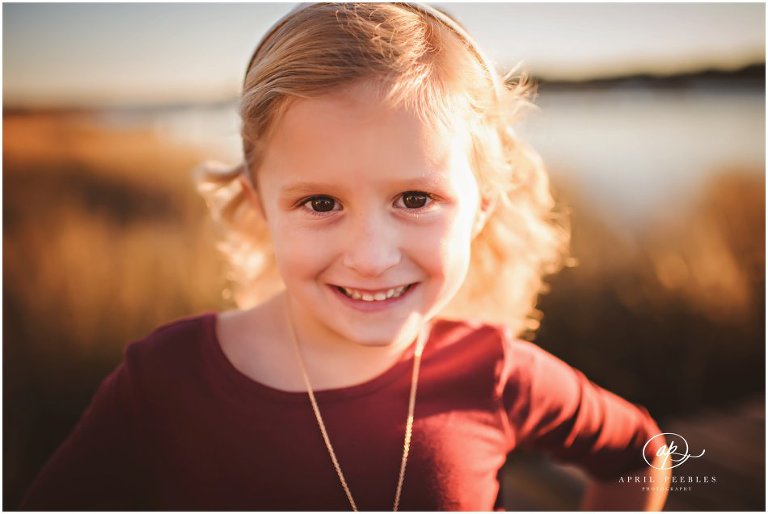 And Ella and Ava? They were dream girls! A little bit of sass, and a whole lot of sweet! I miss having a young daughter in the house. These girls cheer while big brother plays football, so they are all super-duper busy. I've been there before – shuffling three kids to three different practices! And while crazy, I look fondly at that time now and miss it just a bit. In the middle of all the craziness, it's even more important to come together, take some photos, and display them in your home. I'm so thankful I was able to fit them just before Christmas after not one, but two weather delays.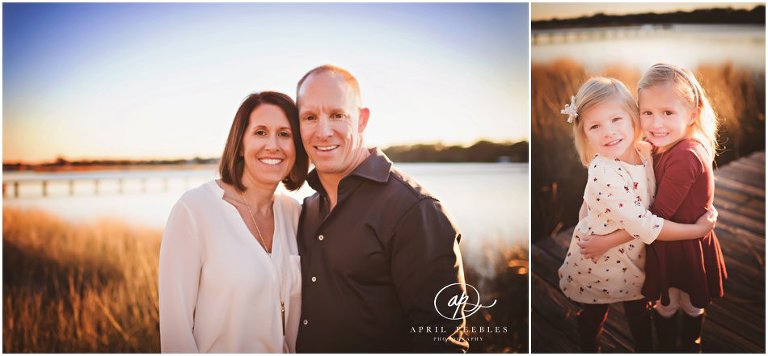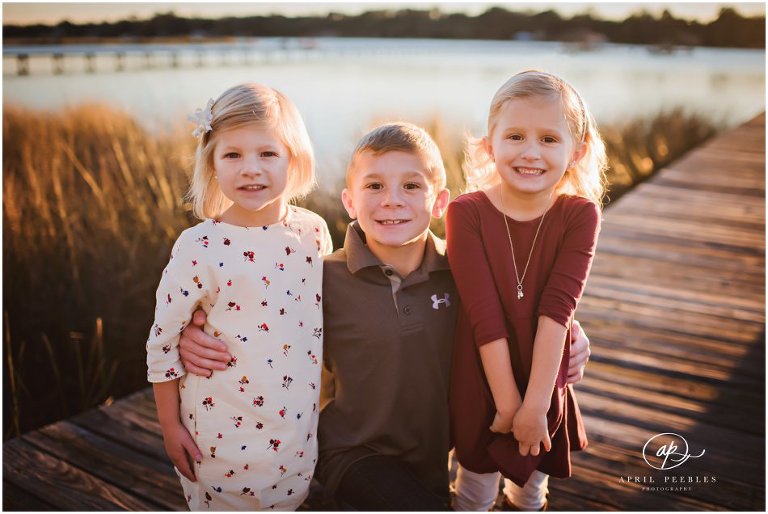 Thank you, Nelson family, for allowing me the opportunity to get to know you all and photograph your sweet family! May 2016 treat you well, and you know who to call if ever Stephanie can't squeeze you in again!
---
April Peebles is a newborn, maternity, and family photographer located in Fleming Island, Florida (just south of the Jacksonville NAS Jax area) but available for commissions throughout Jacksonville and the First Coast, as well as worldwide. She has a special place in her heart for lifestyle and documentary photography, as well as newborns. She's gone through numerous mentorships and training in safety and posing. Please inquire for further details by calling her at 904.868.0732 or filling out this contact form.
Comments
comments