I am so lucky to live in a place like Jacksonville. Typically, our winters are uneventful and warm compared to most places in the United States. But, every now and then we get some pretty bad storms. And one of those storms came through right when Avery's newborn session was scheduled. Being a natural light photographer, I am not a fan of storms and the lack of light they bring. But we rolled with it and I am so glad we did! Avery was a dream baby, and we barely saw her eyes! She was so calm and sweet, and I was able to get through many poses with her. I love the neutral tones we used because it really keeps the focus on Avery.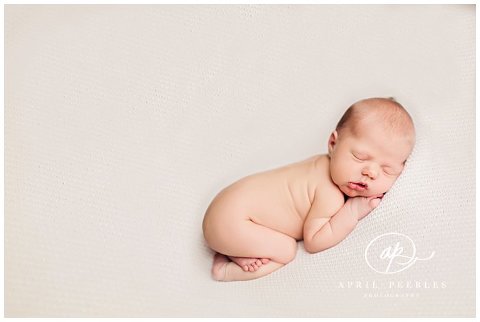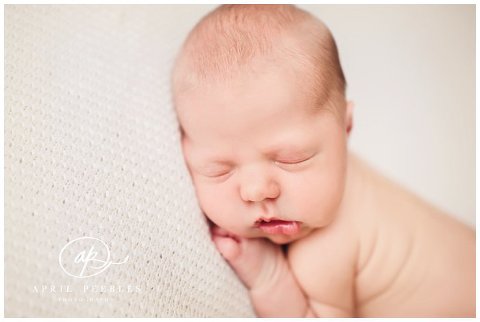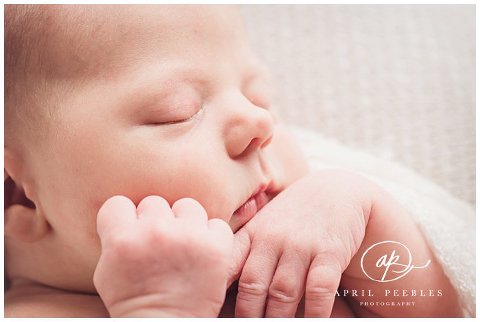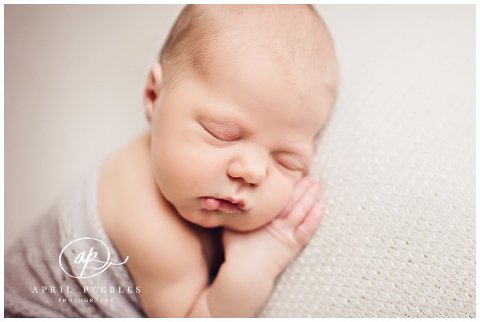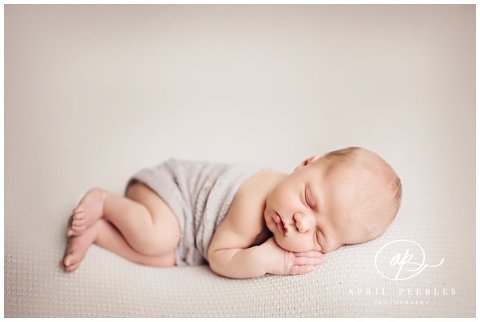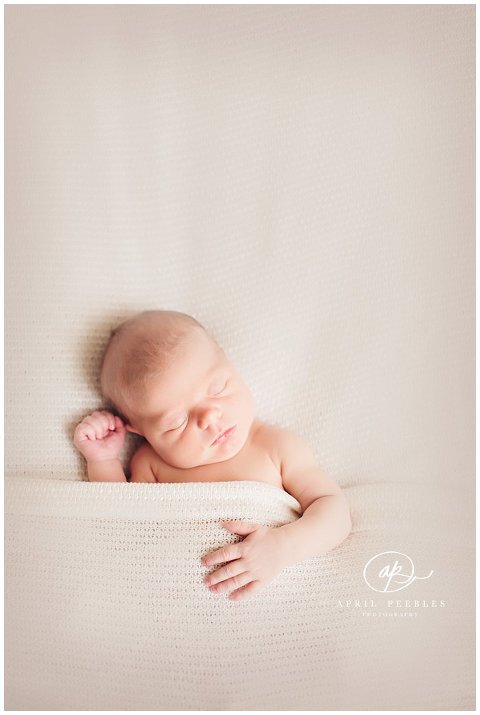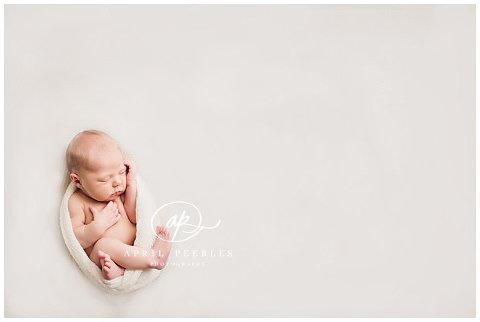 Avery's nursery is grey with white birch trees painted on her walls. Her mama brought in the sweetest little bird hat, and we set Avery up in a "nest." I know the images will look wonderful and complete her nursery. She might be the sweetest little bird ever.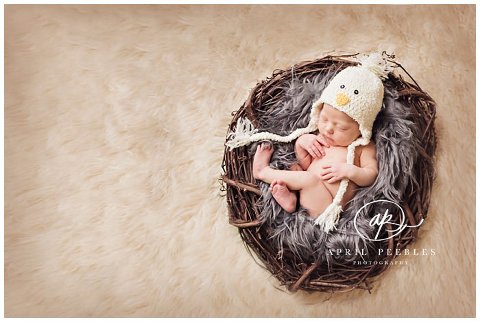 I love capturing images of parents with their new baby. After a couple of moments, they relax and just breathe in their newborn. That is when I know that the best images will be captured. You can feel the awe and love they have for their new baby, and it is a pure joy to watch with every one of my clients. It is such a privilege to be the one to memorialize these beginning moments with precious new lives. Jay and Terese are so in love with Avery, and I don't blame them one bit – she is perfect!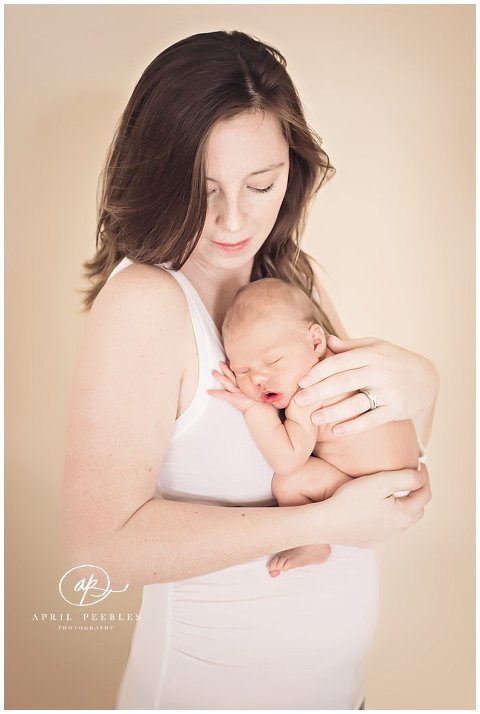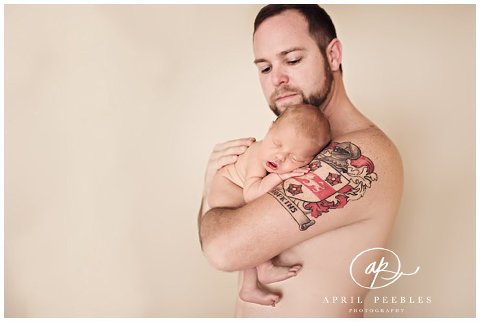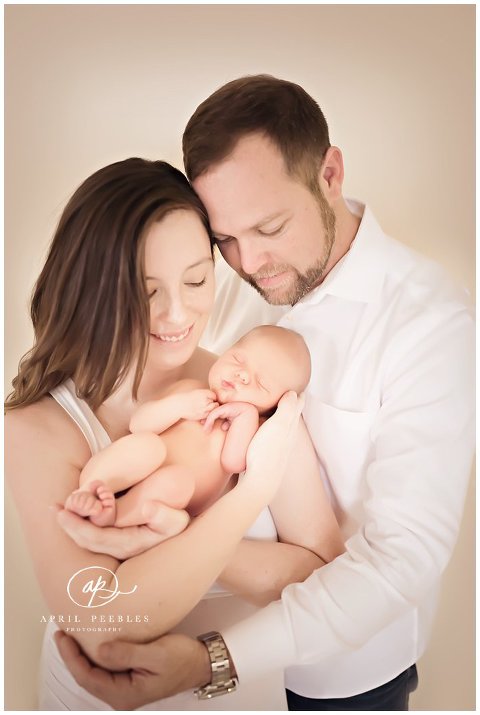 Wrap by Devoted Knits
---
April Peebles is a Jacksonville newborn photographer, specializing in newborns and their families. She frequently services clients in Ponte Vedra, San Marco, Riverside, Saint Augustine, Nocatee, Durbin Crossing, Fleming Island, and the Southside areas, but is available for commissions worldwide. To book your newborn session with April, contact her using THIS FORM.
Comments
comments