I recently had the pleasure of meeting the Pennington family after Stephanie of Jaiden Photography referred them to me for a family session! It is always an honor when a fellow photographer entrusts me with their former clients and, in this case, friends! I know Stephanie is missed in the area, especially by this family! We had a beautiful evening for the session, and the location on the St. Johns River was just gorgeous. Cole, who just turned 10, and Lily, 6, are at such fun ages for photo sessions. And fun we did have – the session was filled with fun and laughter, and the images are a wonderful reflection of it!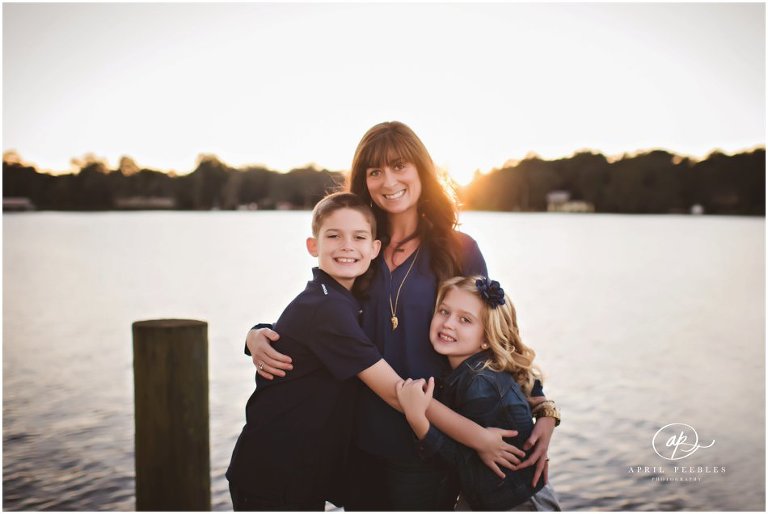 Shannon is a fantastic and attentive mom, and her efforts are evident because she is raising two great kids! Cole and Lily let me capture some solo images of them! Just look at that sass from Miss Lily! And Cole flashed me his great smile that I know must melt his mama's heart.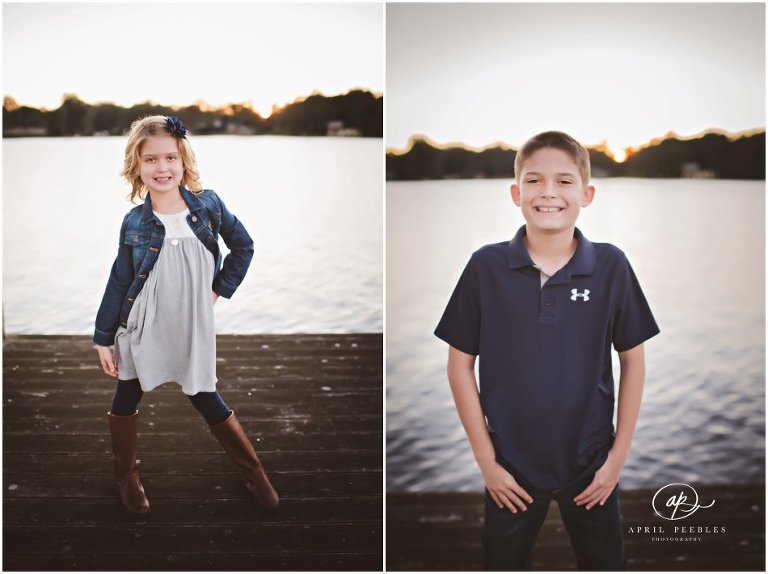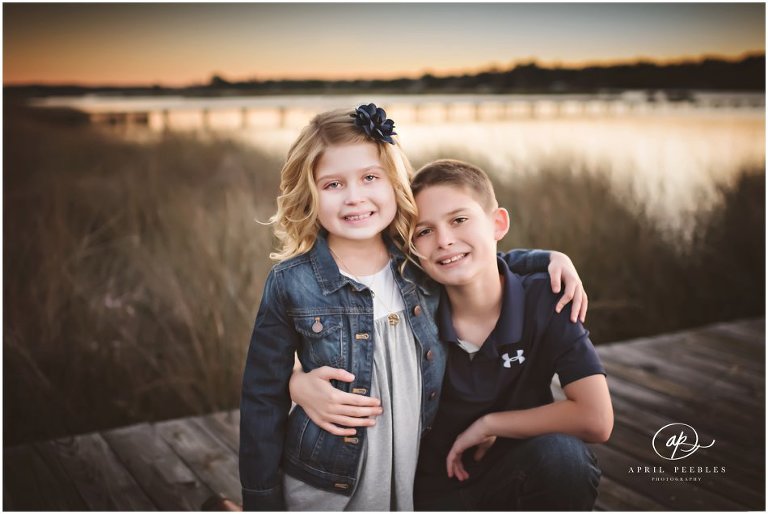 The light on the water was just gorgeous, and was the perfect backdrop for this family! The only thing that would have made it more perfect was some warmer temperatures for our Florida blood! Thank you for spending some time with me Pennington family, and I hope you love your images as much as I do!
---
April Peebles is a newborn, maternity, and family photographer located in Fleming Island, Florida (just south of the Jacksonville NAS Jax area) but available for commissions throughout Jacksonville and the First Coast, as well as worldwide. She has a special place in her heart for lifestyle and documentary photography, as well as newborns. She's gone through numerous mentorships and training in safety and posing. Please inquire for further details by calling her at 904.868.0732 or filling out this contact form.
Comments
comments