Newborn Photo Session in Jacksonville, FL
Little Sophia came to visit me at 9 days new! She was a champ, and Stephanie (Sophia's mom) drove all the way from the north side of town to visit me. That's always such an honor to know someone loves my work enough to travel for it. Sophia was one of the best sleepers I've had in a while, and we were able to get through so many different poses and different backdrops. I love it when that happens!
This baby girl happens to have a fun nursery of grey and orange with white furniture. Mom's style leaned more to the modern side than many of my clients have in the past, and with that in mind, I went for some pops of color to make a statement and soft enough that it would still not clash with colors in her home already.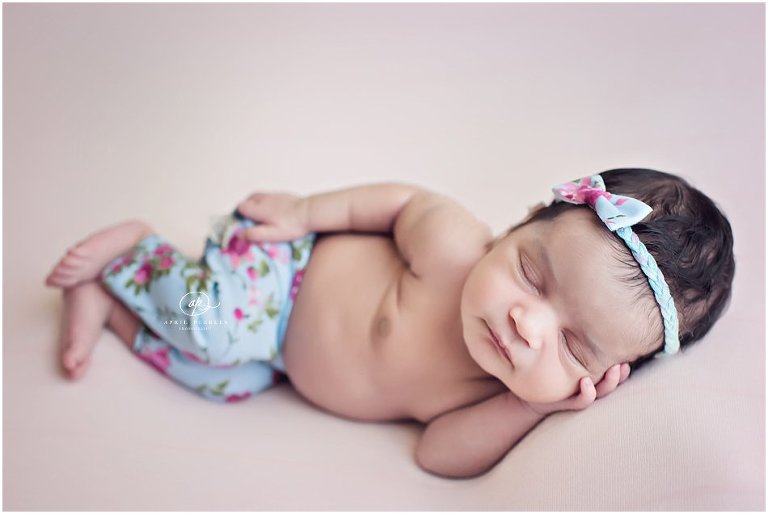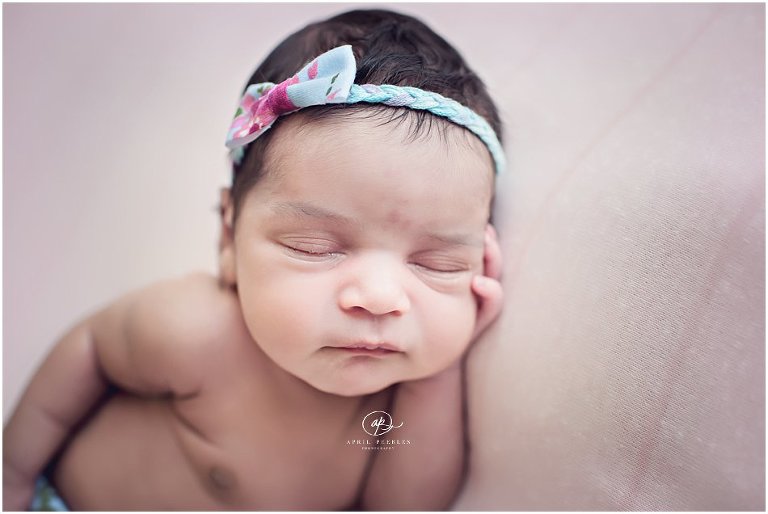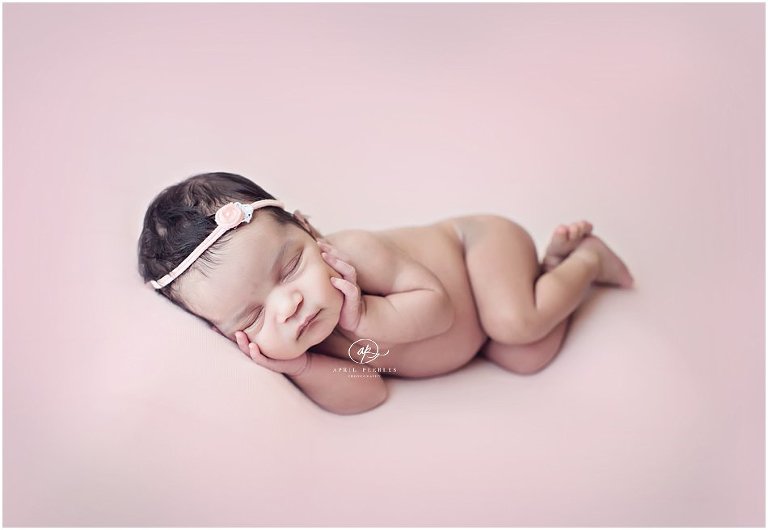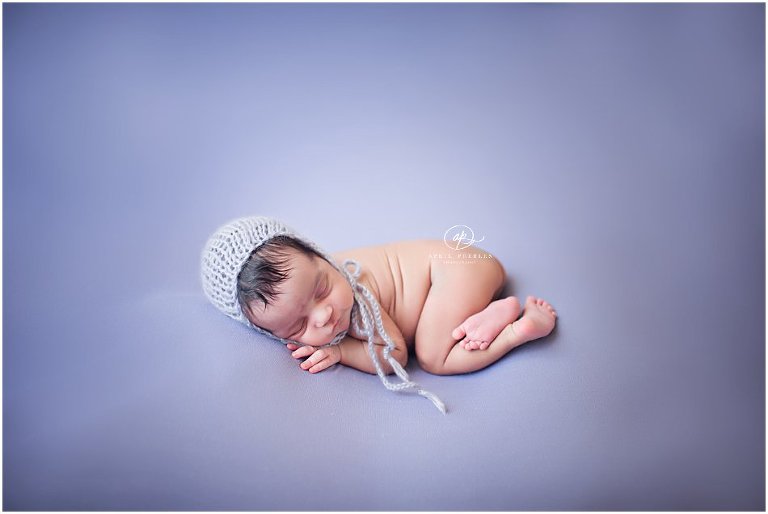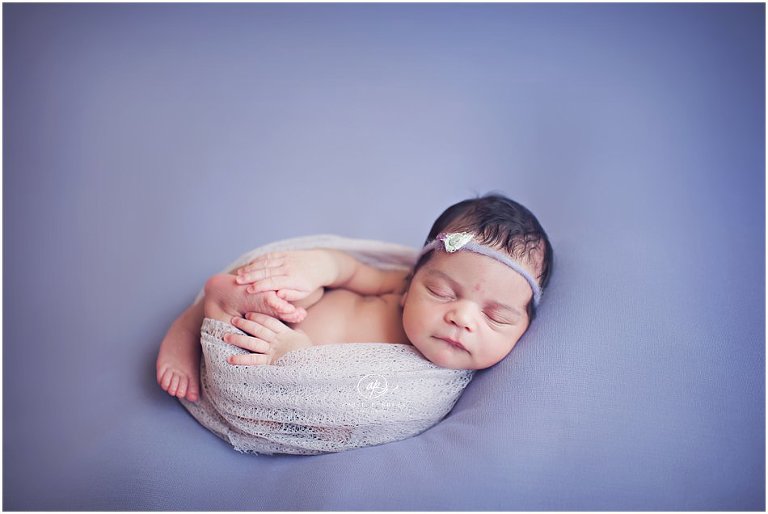 My favorite images are the close-up details that macros have to offer, and turning them to black and white. Just look at that newborn flaking skin on Sophia's hands and feet. Most every baby goes through this stage, and while I can make it disappear, it's part of their uniqueness at such an early age that I love to leave it in if the parents don't have a preference.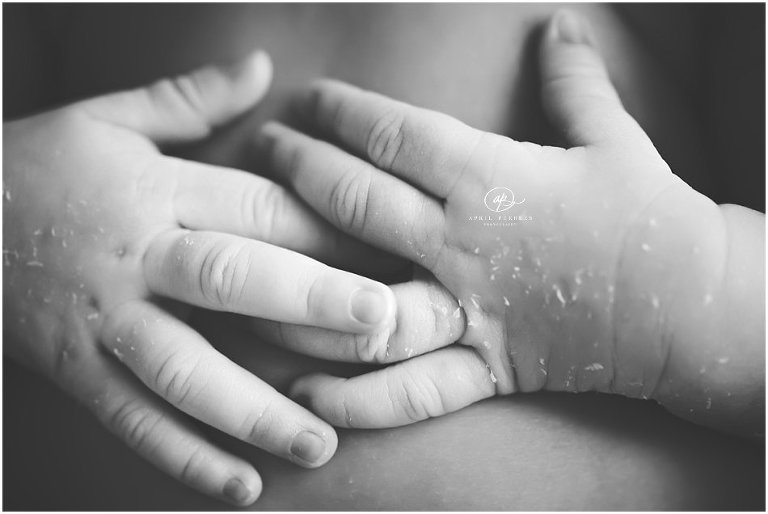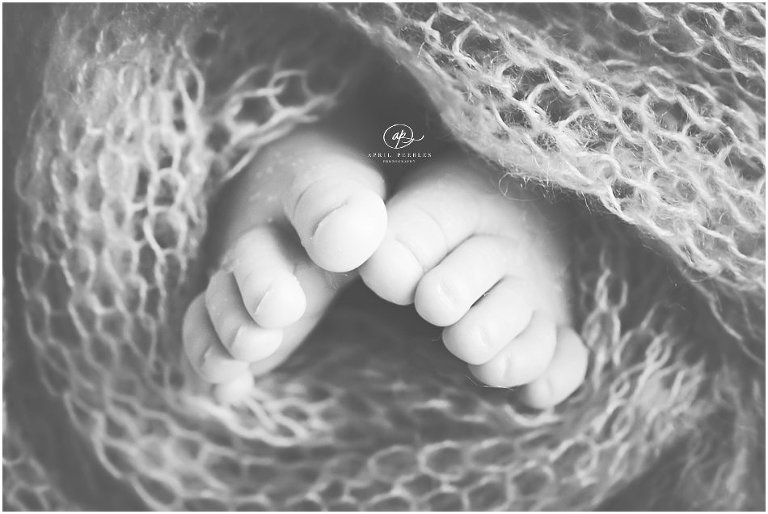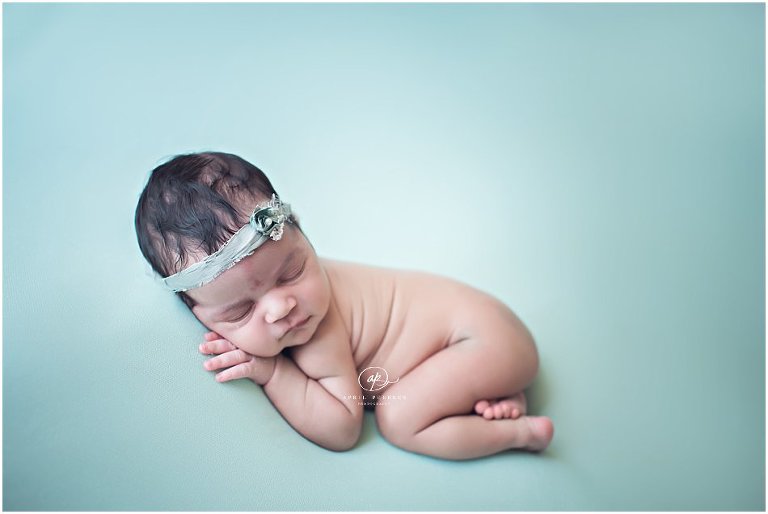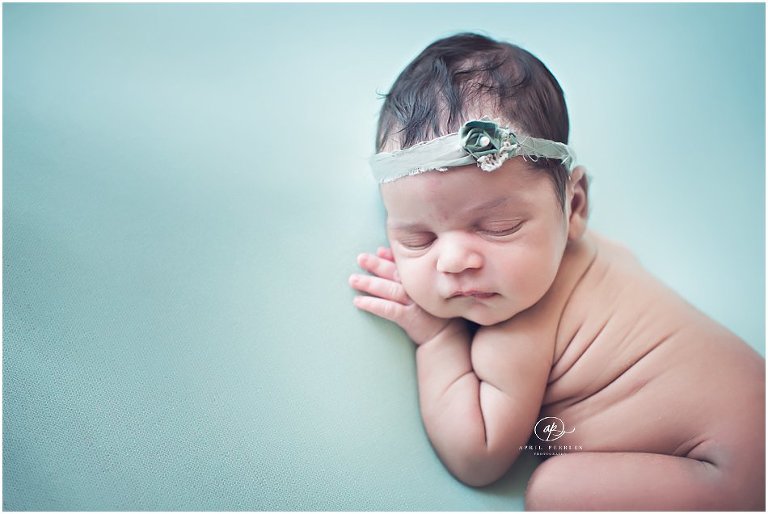 Stephanie amazed me at how relaxed she was being a first-time mom. That always helps babies to relax too, believe it or not. When mom is stressed, baby knows it. I know it can be stressful when you're trying to get out the door, and I always expect new moms to be a little late as they're juggling a new routine. But, once you get here, just take a deep breath and know i'm going to do the best job possible for you. Look how stunning Stephanie looks just 9 days after delivering her sweet Sophia!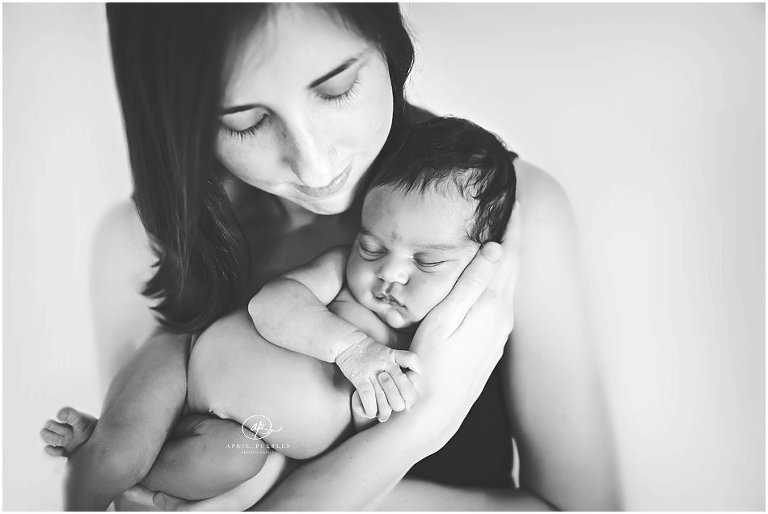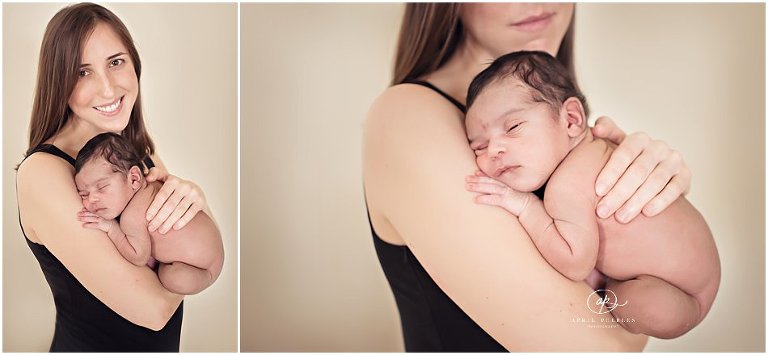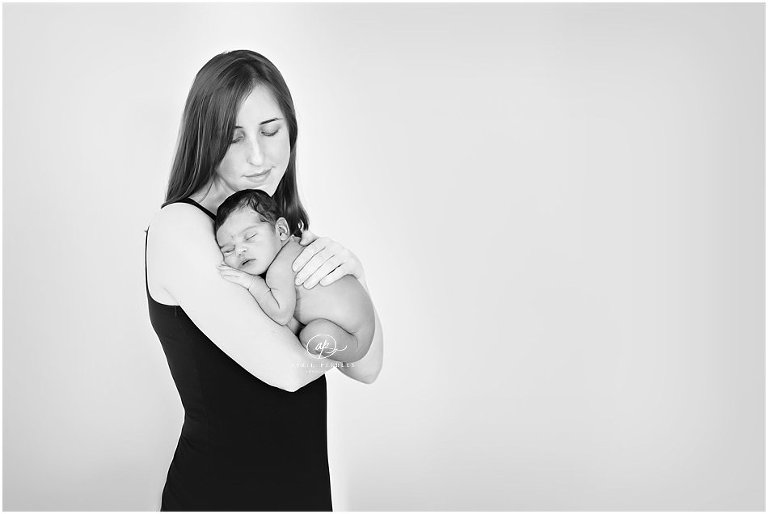 Cute floral headband and pant set is from Adorable Props
Pink, lavender, and turquoise tiebacks from Devoted Knits
Lavender wrap also from Devoted Knits
---
April Peebles Photography is a boutique studio located in the Fleming Island area offering both digital files and heirloom art. April specializes in maternity and newborns, but also offers family lifestyle and documentary sessions on location. She's available for travel worldwide, too. The best time to book your newborn session is late in your second trimester. April typically books out several months in advance because she only accepts a limited amount of newborns each month. Inquire today using this form or using the contact link above.
Comments
comments