Oh this baby. Oh this family. I love them. They have literally been with me since the very beginning when I did my first model call for newborns! They brought their sweet son, Lucas, in to see me as a newborn and they have been with me ever since! So of course I am thrilled that Petra is a part of my Baby Plan so that I get to see all of them regularly this year! She was the sweetest little newborn.
Petra is 6 months old, and is everything I love about 6 month olds – full of smiles, rolls and personality! She was a little shy at first, but once she warmed up to me she was just a little doll. Petra's momma brought in a gorgeous vintage dress that was Petra's great-grandmother's dress. So we went with a simple, heirloom feel to the images. The results are perfect. Just a beautiful baby girl, in a simple, heirloom dress. These are images that will never be dated, and carried on for generations – just like great-grandma's dress.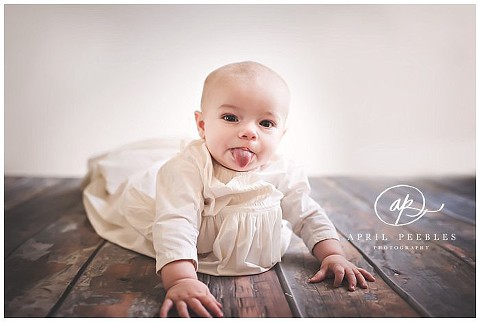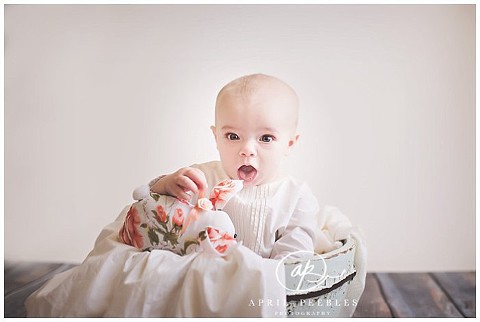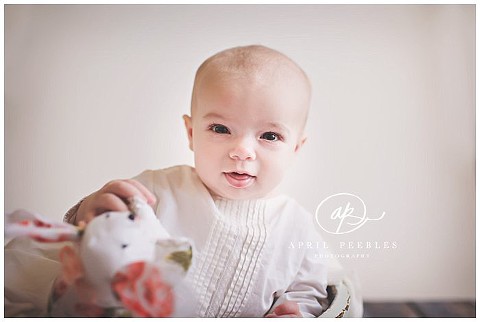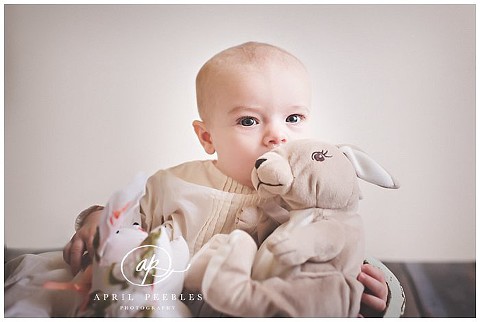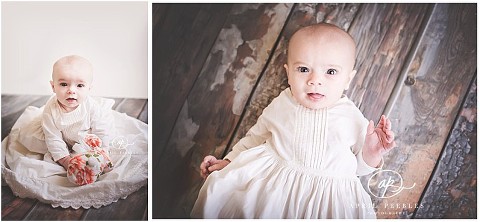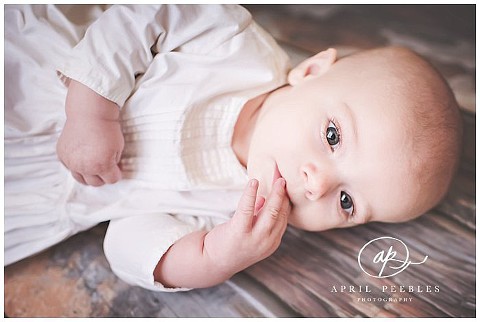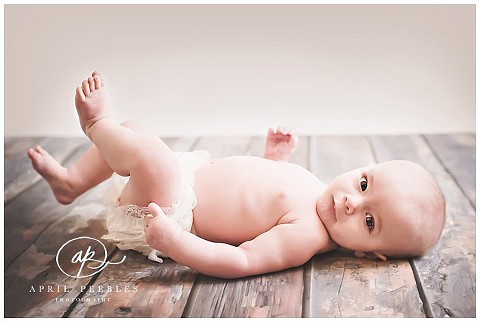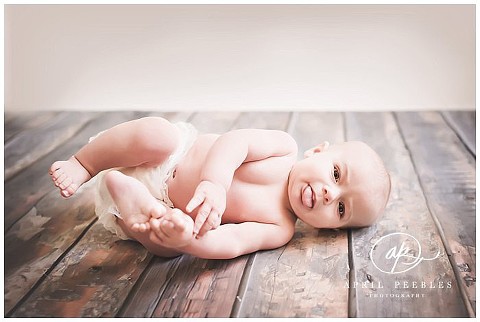 I can't wait for next time to see how much Petra has grown! Watching these babies grow is one of the greatest joys of my job!
---
April Peebles is a Fleming Island baby photographer, specializing in newborns and their families. She frequently services clients in the greater Jacksonville area, including Ponte Vedra, San Marco, Riverside, Saint Augustine, Nocatee, Durbin Crossing, Fleming Island, and the Southside areas, but is available for commissions worldwide. To book your newborn session with April, contact her using THIS FORM.
Comments
comments