Newborn Twins | Jacksonville Newborn Photographer
Hazel and Emmett were my first set of TWINS! I would be lying if I said that I wasn't a little nervous before the session. Newborns are unpredictable little people, and one brand new baby can give you a run for your money! So when you factor in two unpredictable people, you just do not know what is coming your way! And when you factor in a four legged older sibling who still thinks she's a puppy … well, anything is possible! This family is so great though, and we had a lot of fun over the course of the session!
Big sister Olive was, well, a bit hyper! Luckily Eric and Carly envisioned capturing the true essence of life with newborn twins and an active dog! I think we delivered, and the images are fun and sweet at the same time! Hazel Rose already has a very strong personality! She took awhile to settle, so we worked on setups with the family, and with just Emmett. While awake, she was not afraid to let us know that she was not exactly happy with the activity of the day. But, when she was asleep, Hazel was a super smiley little doll! We even got some sweet kissy faces from her too!
Emmett, on the other hand, is Mr. Serious. Calm and serious. He was wonderfully sleepy, and gave us the slightest little grin one time. He is a handsome little one, with the best wrinkles. My favorite setups, though, are the ones with Hazel and Emmett together! Seeing first hand how naturally the two nestled into one another and were instantly calmed was truly amazing. The bond between them is already so strong, and I know that as they grow up together it will only become stronger. I am thrilled to have my first set of twins under my belt, and I cannot wait for the next!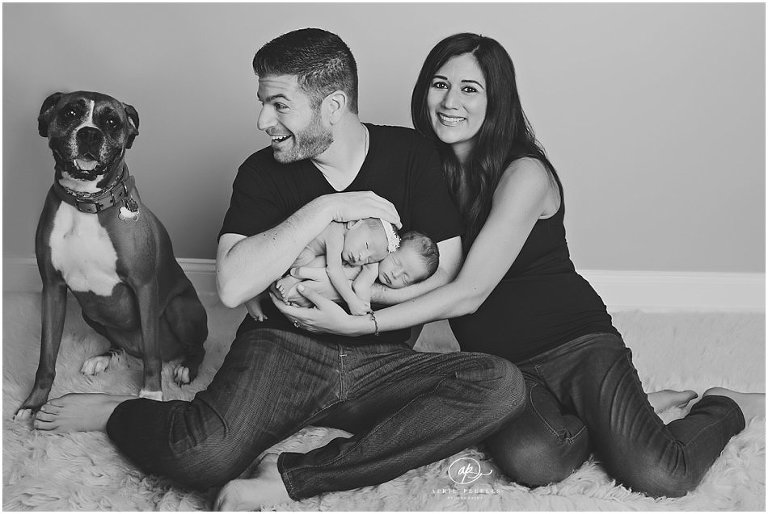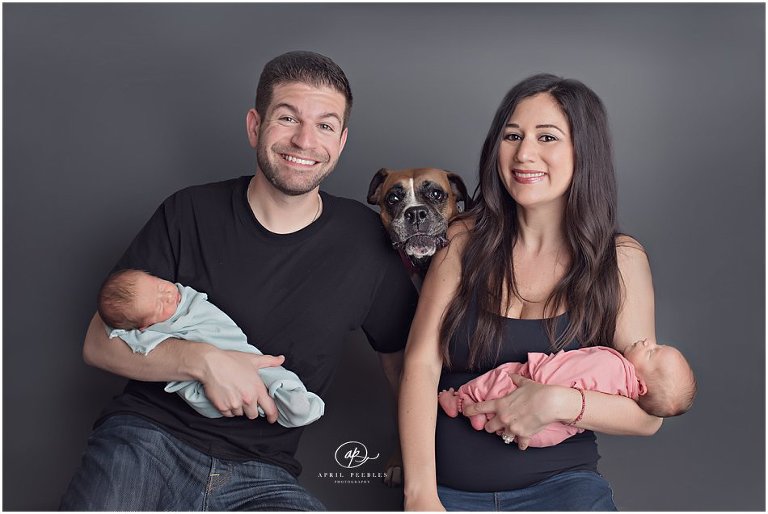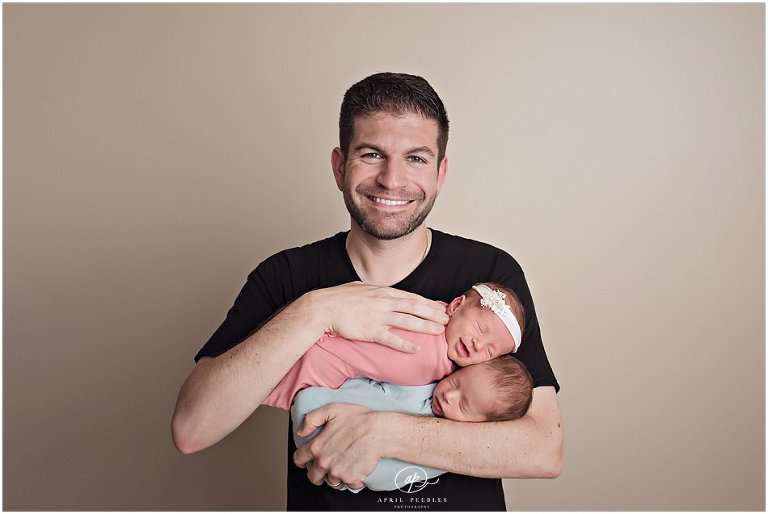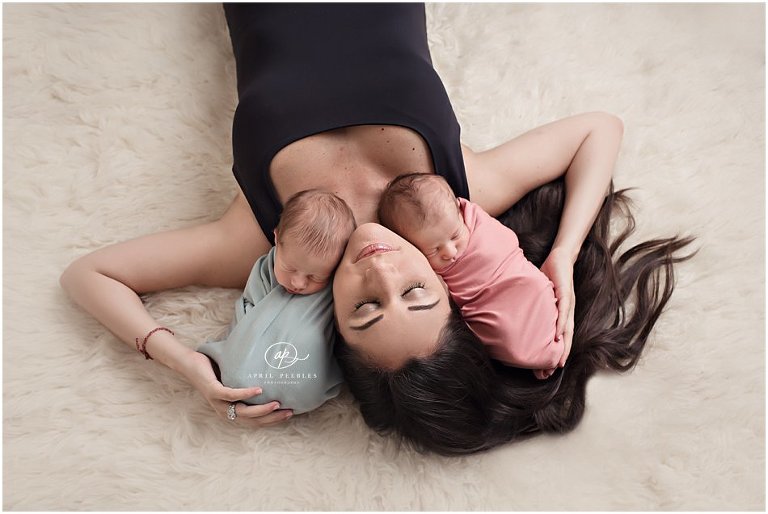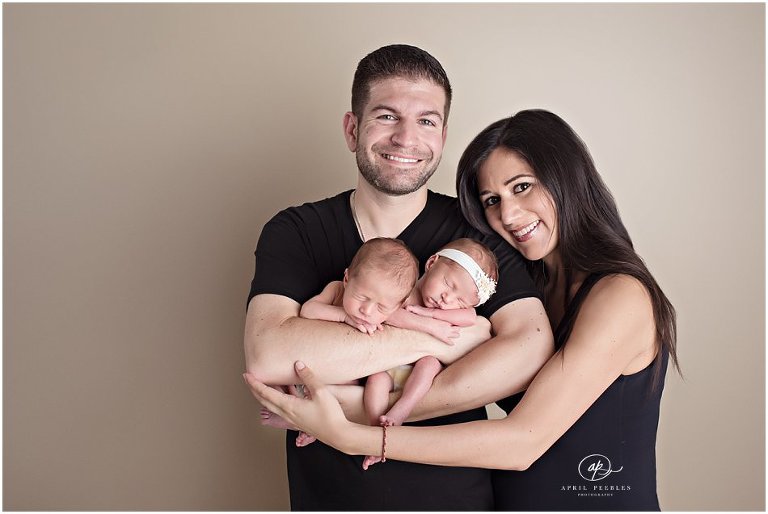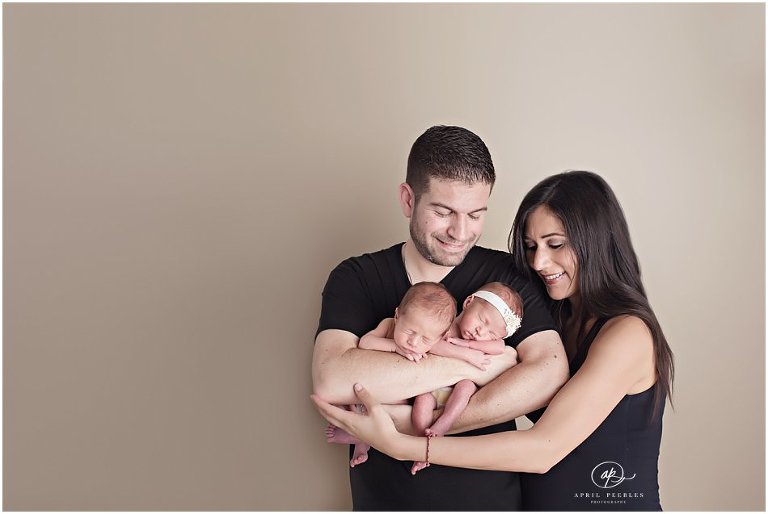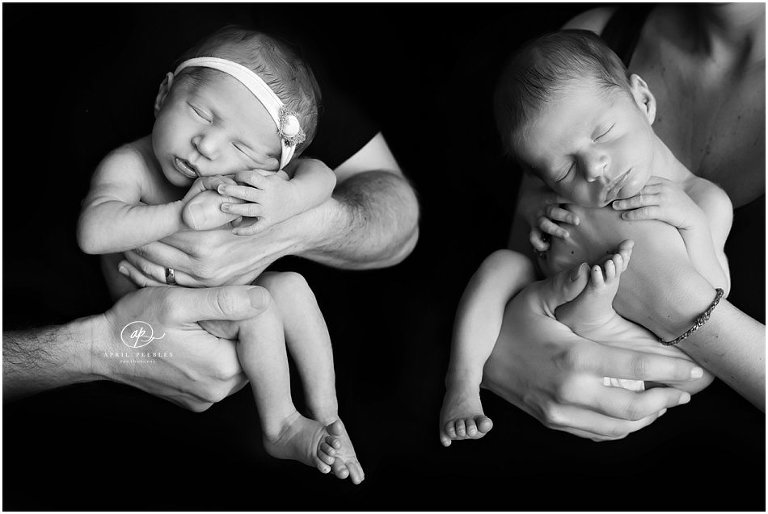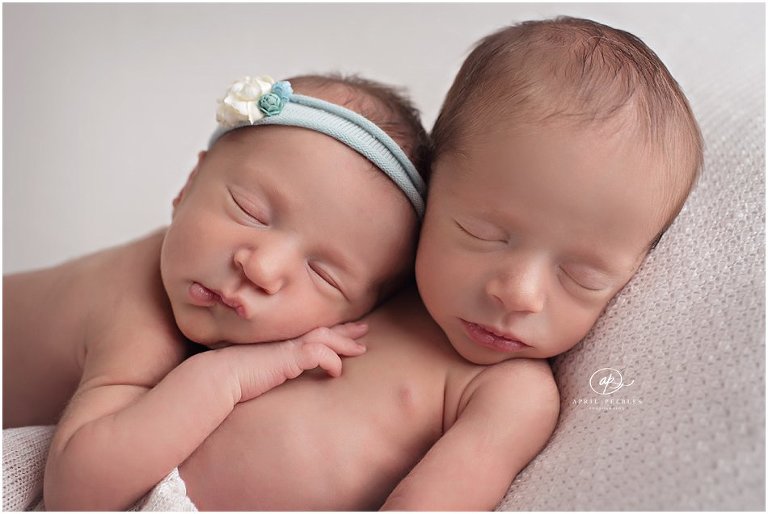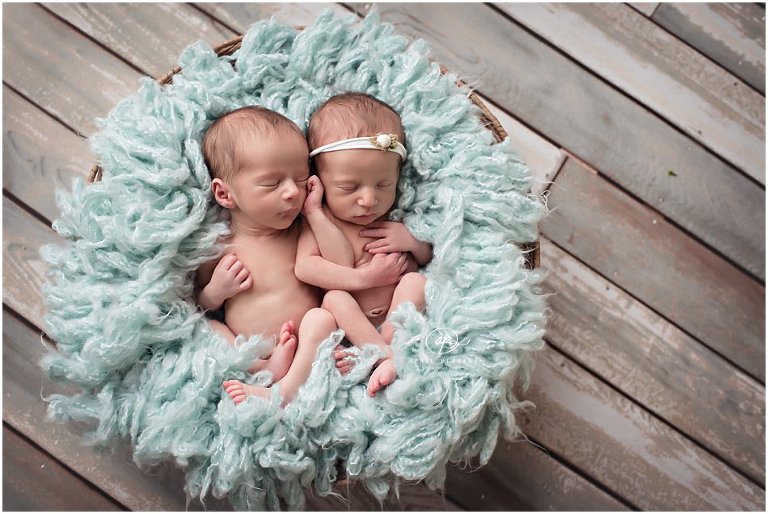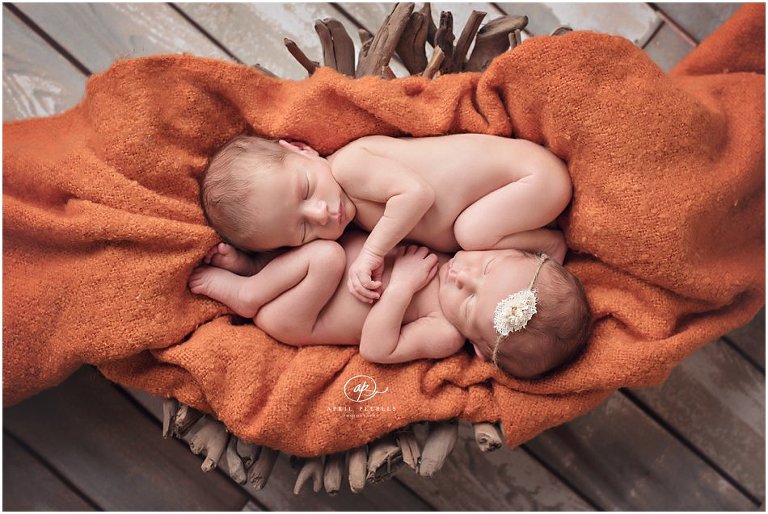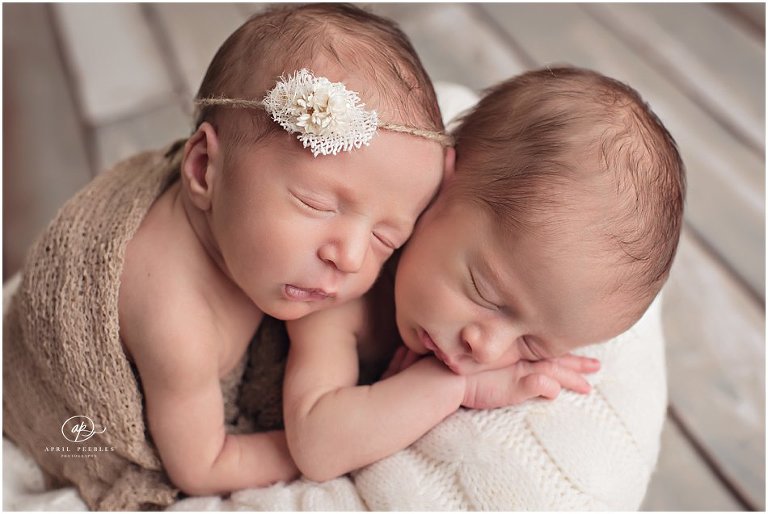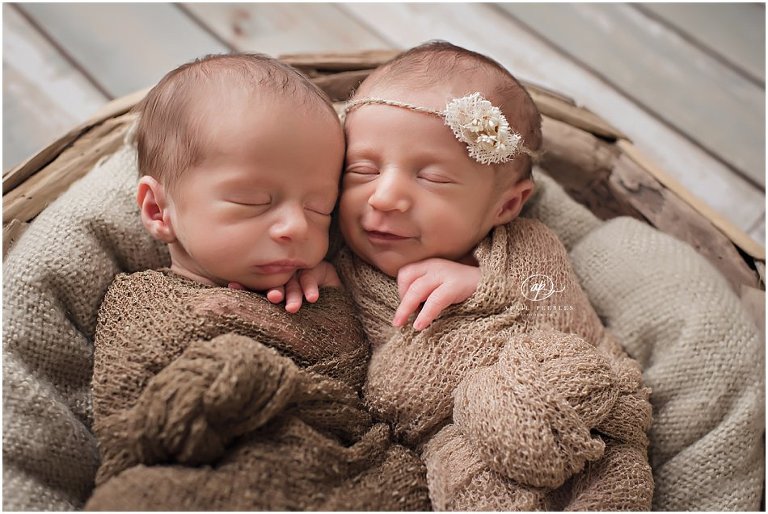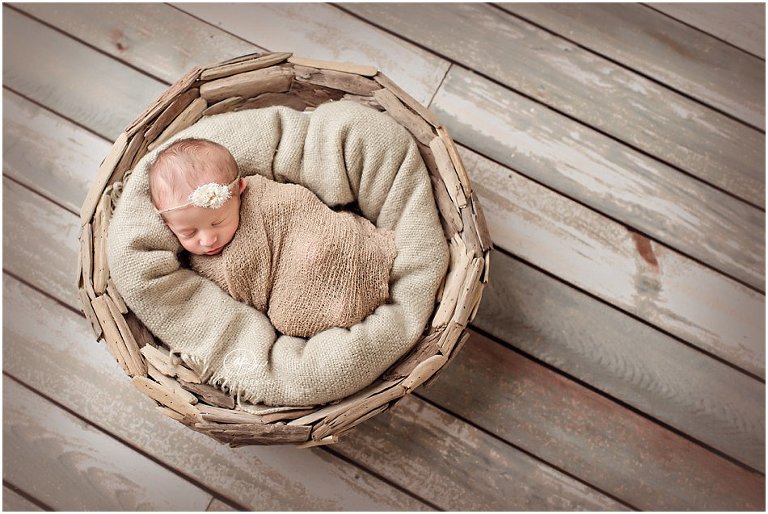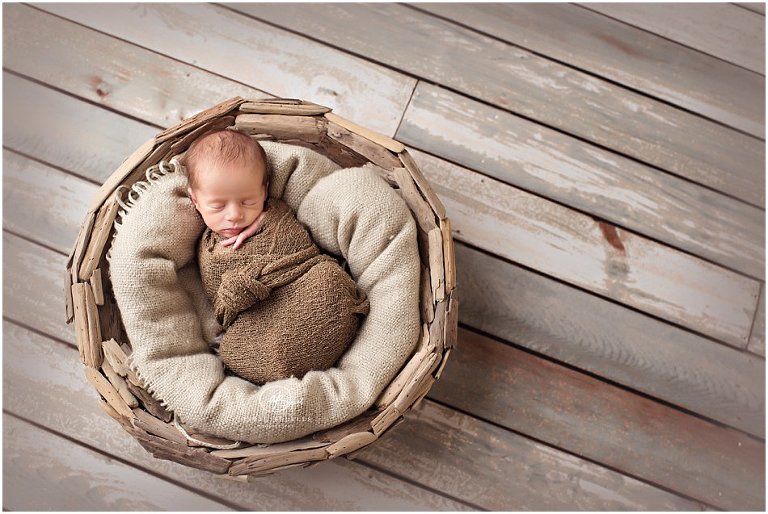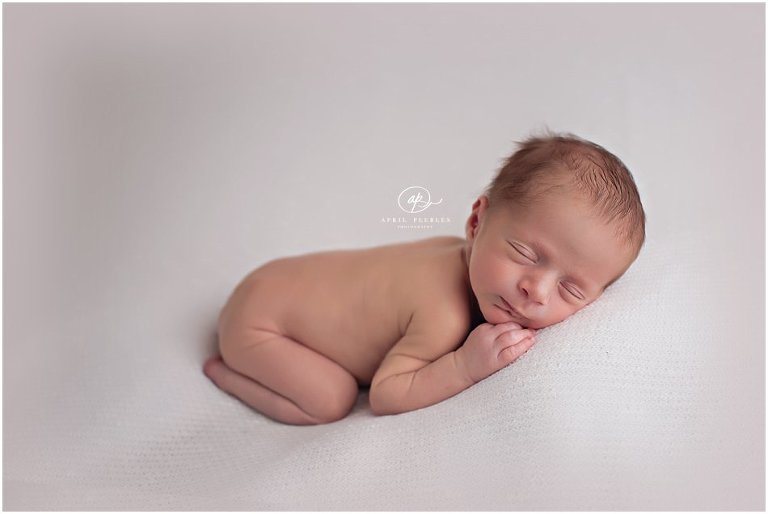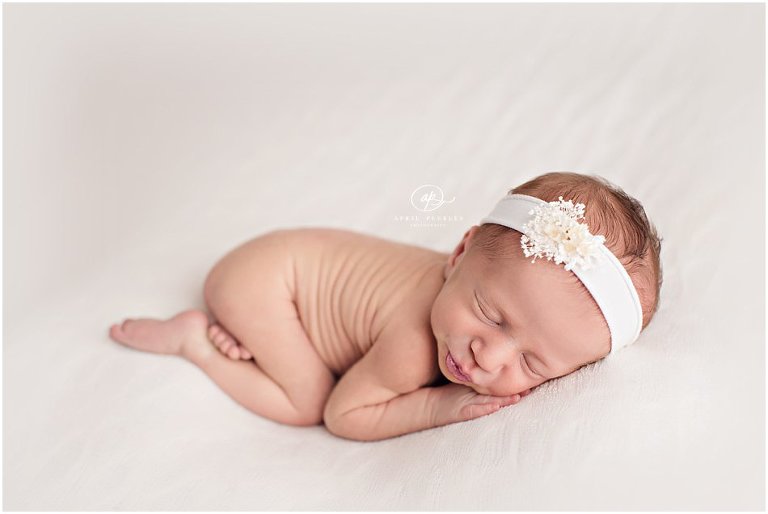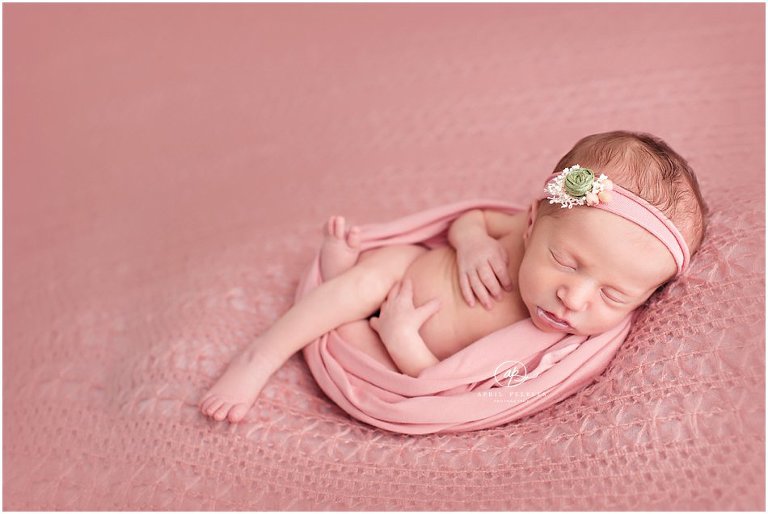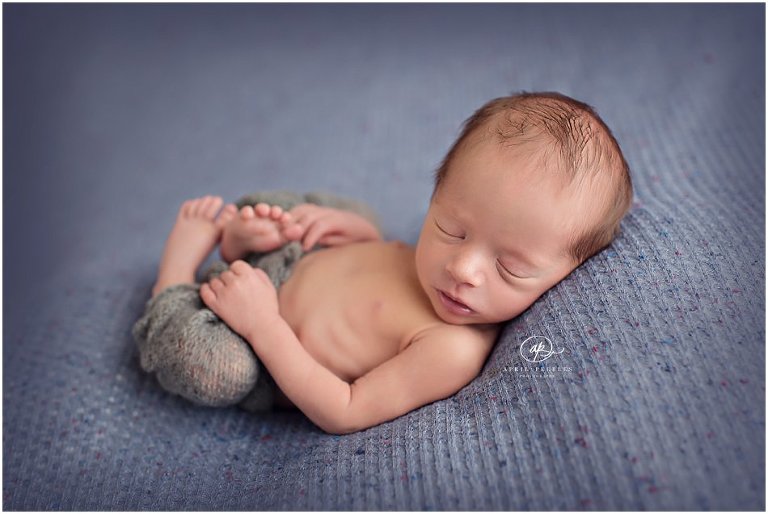 Wood floor backdrop by Serendipity Backdrops
Blue headband, blue wrap, rose pink wrap with matching rose tieback by The Indy Cottage Prop Shop
Grey pants by Devoted Knits
---
April Peebles is a Jacksonville newborn photographer, specializing in newborns and their families. She frequently services clients in the Greater Jacksonville FL area, including Ponte Vedra, San Marco, Riverside, Saint Augustine, Nocatee, Durbin Crossing, Fleming Island, and the Southside areas, but is available for commissions worldwide. To book your maternity and newborn session with April, contact her using THIS FORM.
Comments
comments