Beach Maternity | Fleming Island Maternity Photographer
This family is wonderful! Sobondo, Jerome and their daughter Jamir are excitedly awaiting the arrival of their new love. We originally planned to do their session on an earlier date. But when the day arrived, it was storming and so overcast that I decided to pull the plug and reschedule. Beautiful mama-to-be, Sobondo, was having her makeup professionally done and was really looking forward to an amazing sky. I am SO happy we decided to wait because the night of the reschedule session, Mother Nature delivered.
It was a gorgeous evening, and we had a beautiful session. Sobondo is absolutely glowing, and was stunning in her blue dress. The session was filled with laughter and love. Together the family reflected on the last several months of their journey. Jamir is so excited to be a big sister, and I know she will be such a huge help to her parents. She was also the mastermind behind the cute pose with her parents in the background!
I am so excited for this family as they soon become a family of four!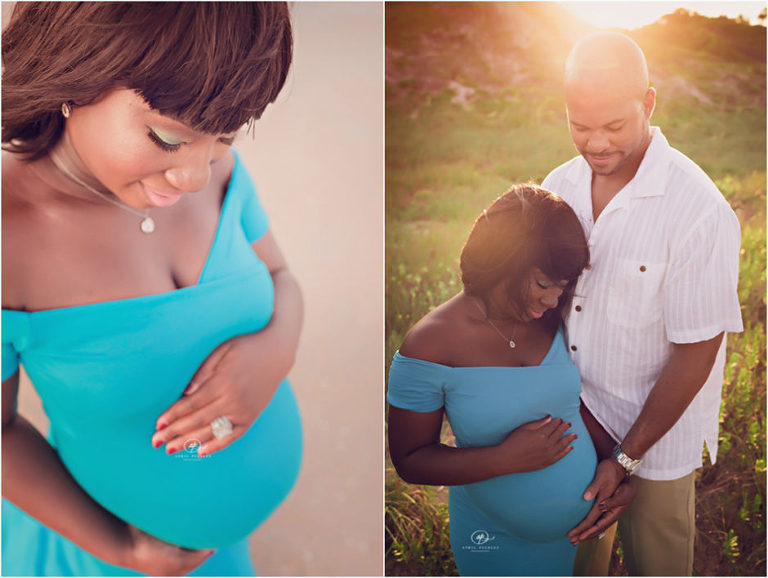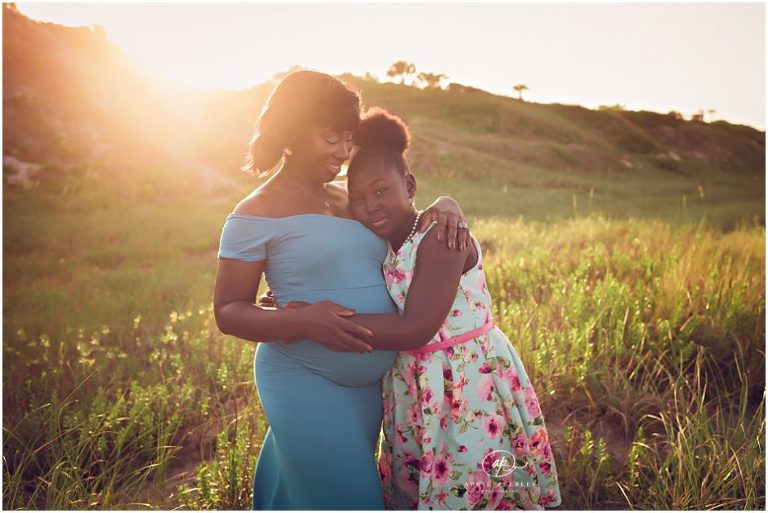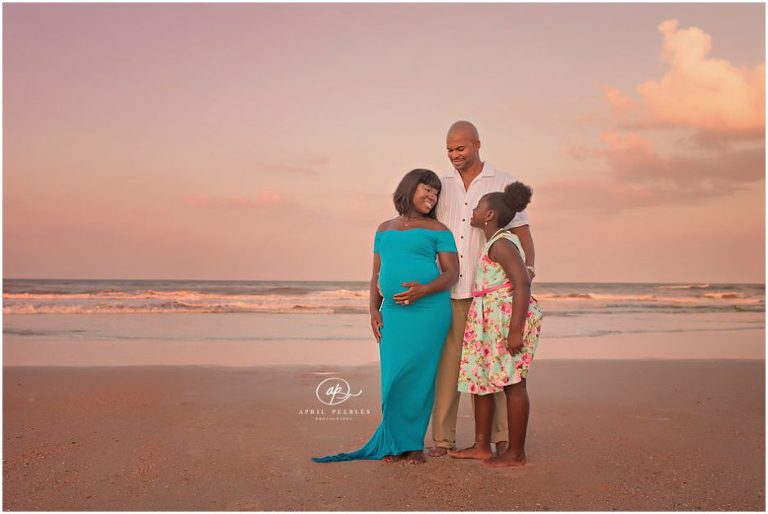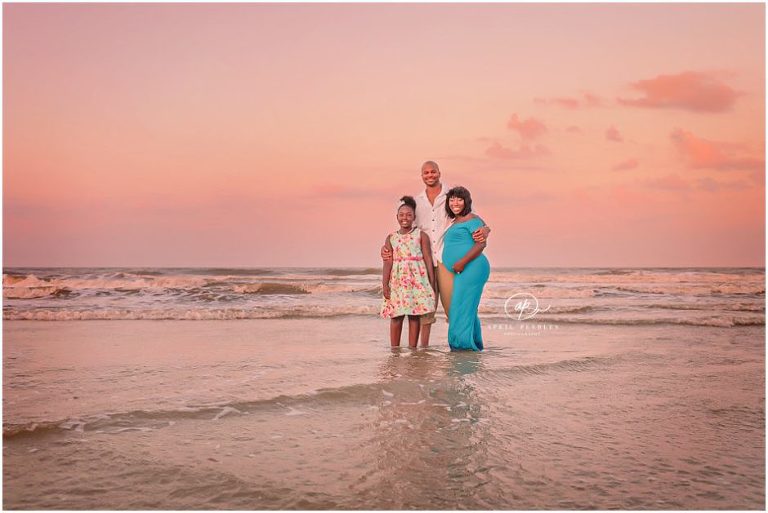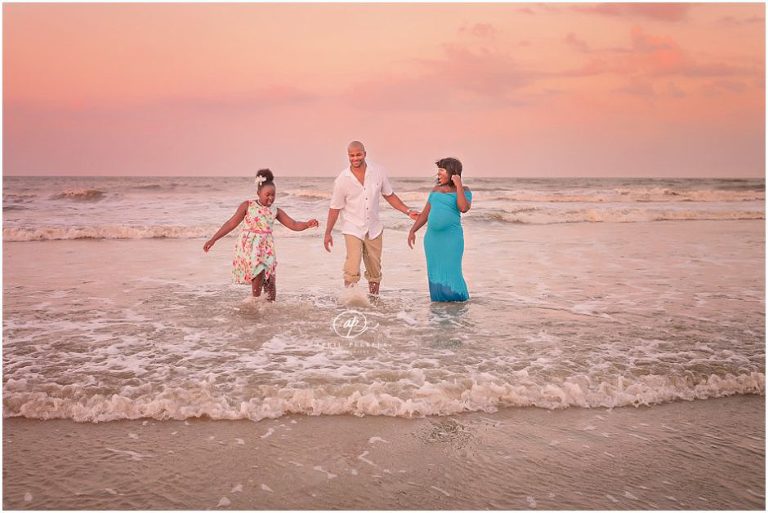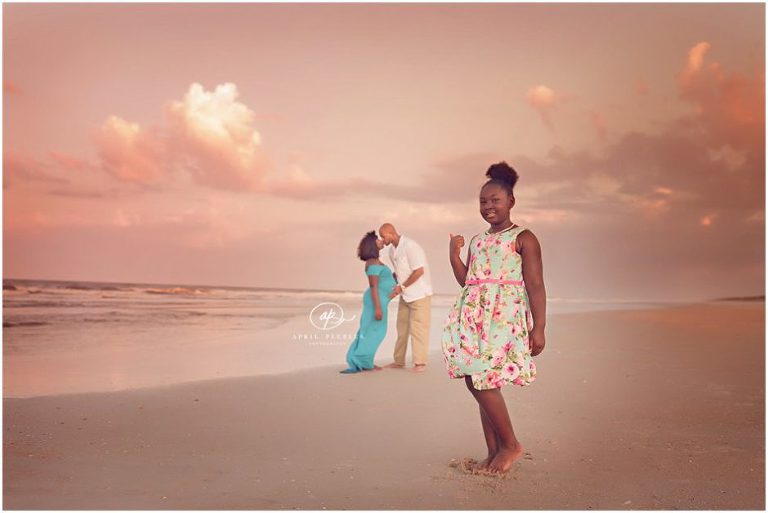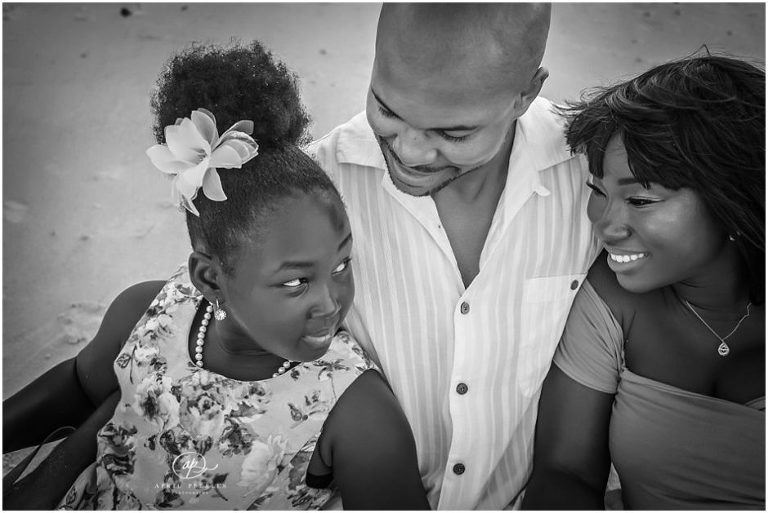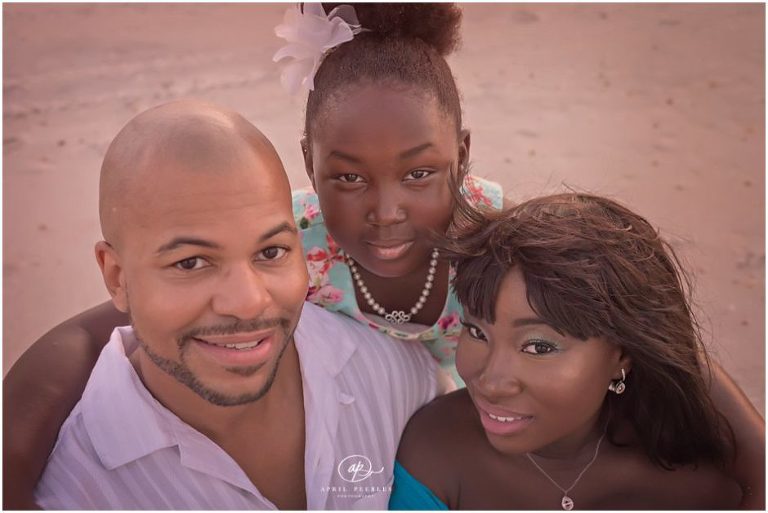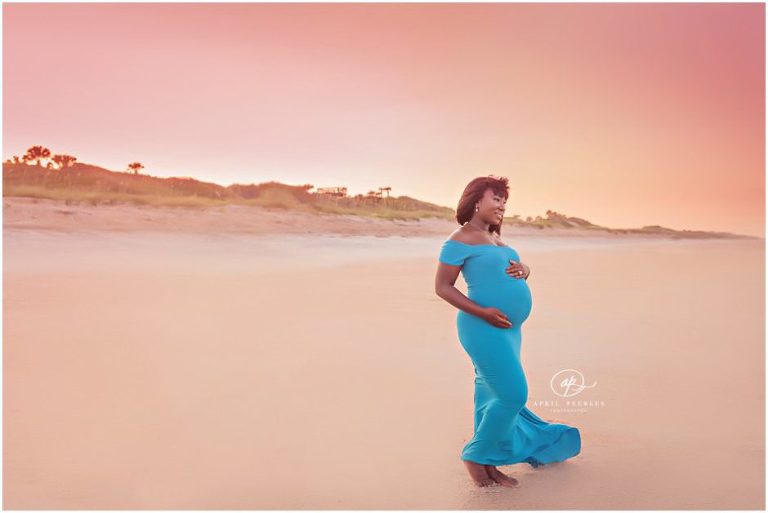 Not pregnant but love the look of beach sessions? I also photograph family portraits. I'm currently booking mini-sessions at the beach and have some availability at both sunrise and sunset. Click here for more details.
---
April Peebles is a Fleming Island maternity photographer, specializing in newborns and their families. She frequently services clients in the Greater Jacksonville FL area, including Ponte Vedra, San Marco, Riverside, Saint Augustine, Nocatee, Durbin Crossing, Fleming Island, and the Southside areas, but is available for commissions worldwide. To book your maternity and newborn session with April, contact her using THIS FORM.
Comments
comments