Oh sweet Emery. I love my Baby Plan babies. Watching each one grow during their first year is such a privilege. Emery was a beautiful newborn, and is growing in to such a sweet and squishy baby!
At four and a half months, Emery is quite serious, preferring little smirks to full blown smiles. She has the best baby thighs around. Chunky with rolls on rolls. Emery has bright, beautiful eyes and a head still covered in peach fuzz. She gets that from her mama who had very little hair as a baby.
At four and a half months, Emery loves to grab her toes when she is on her back and push up when she is on her belly. She watches and studies everything going on around her, soaking it all in.
At four and a half months, Fall is the season and we incorporated the Fall feeling with an orange blanket. And I there are few things cuter than a baby peeking out from under a blanket! The lovely white dress is one that her grandmother got for Emery, and she is just darling in it. It is such a classic baby dress, perfect for a Milestone Session.
I cannot wait to see Emery again soon and to see how much she has grown!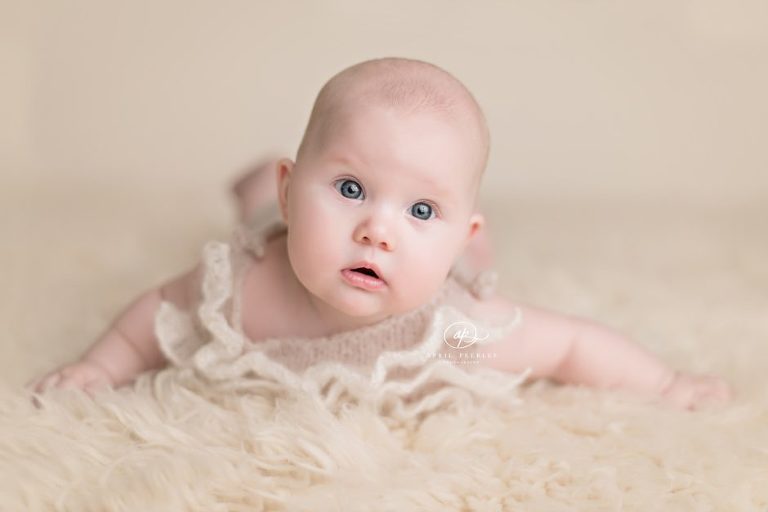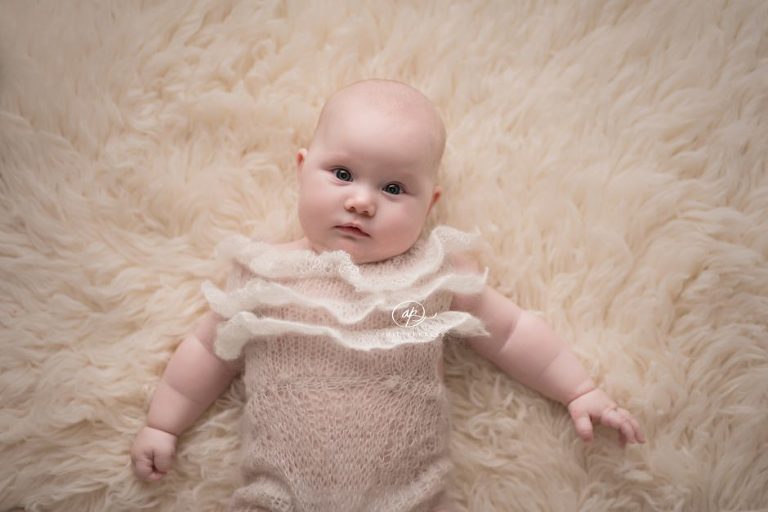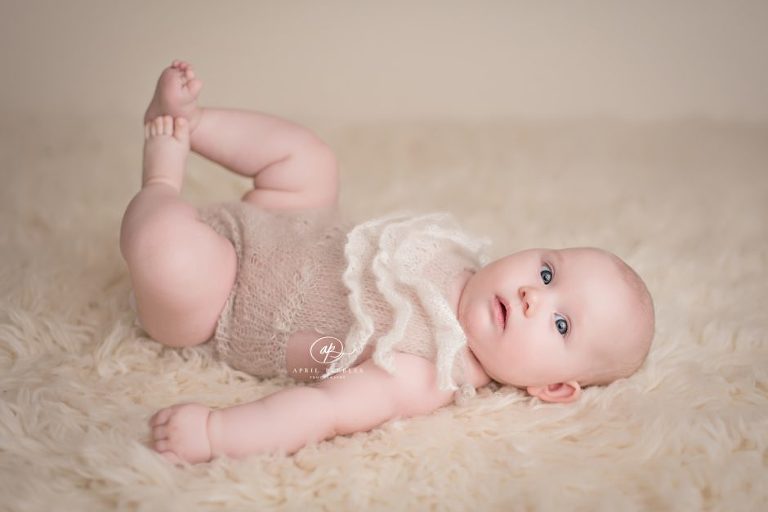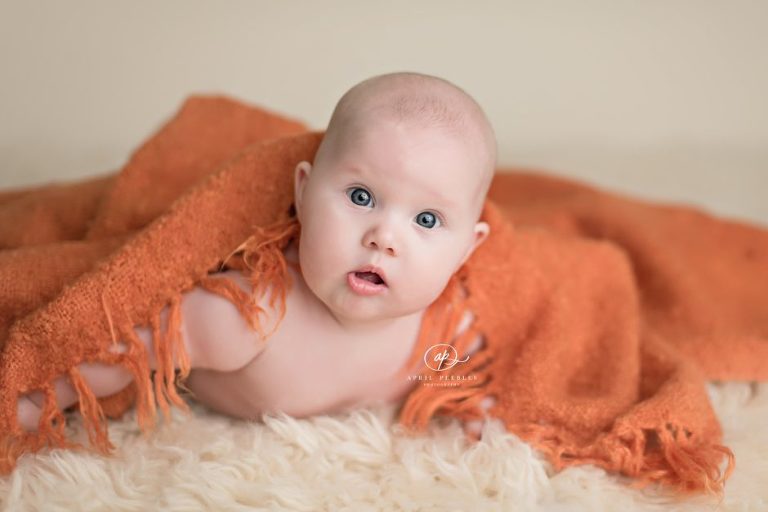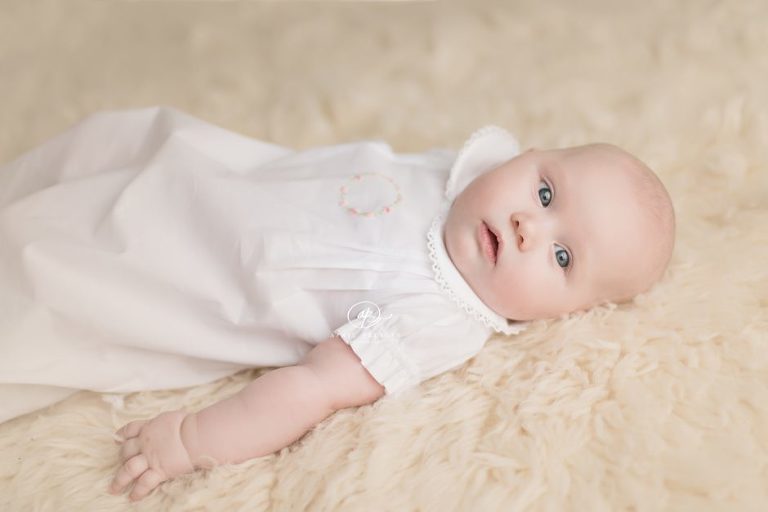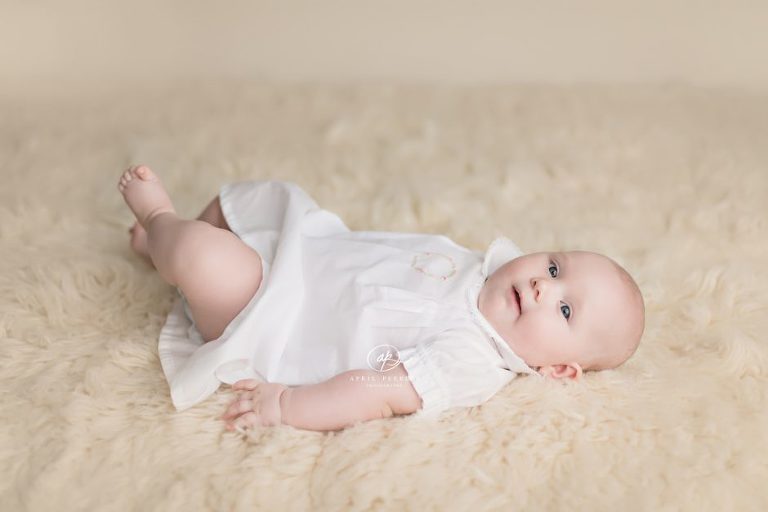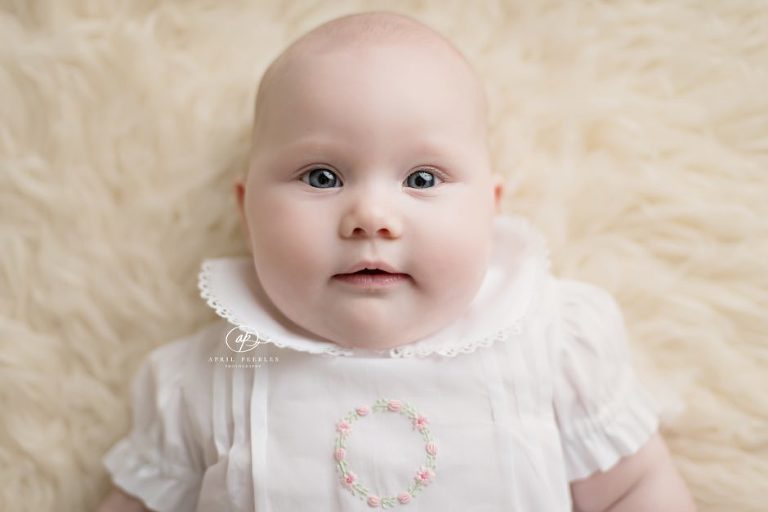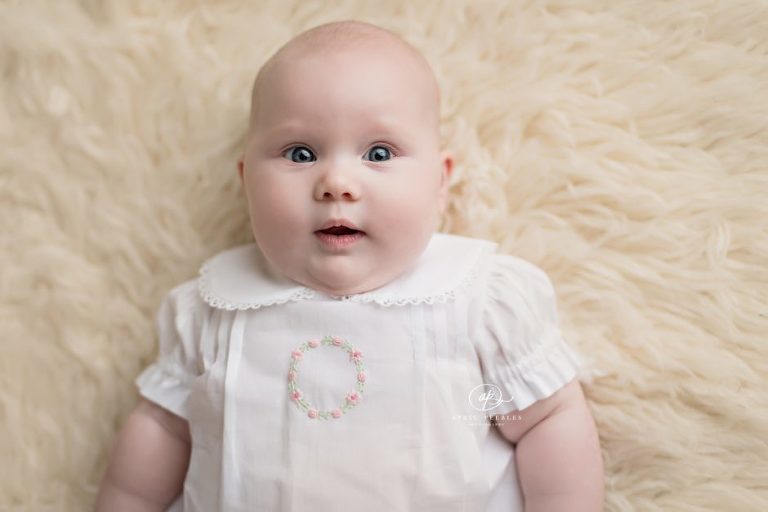 ---
If you'd like to consider hiring April to photograph your newborn, baby, maternity, or family session, please contact her at 904.373.8439 or use this form as soon as you know you'd like to book her. She only accepts a very limited number of clients per month to ensure the utmost care and concern for their experience. Clients spend anywhere between $600-$5000 for a session, inclusive of the booking retainer, while the vast majority fall between $950-$1500 for product and digital files. While the physical studio is located in Fleming Island, April regularly travels within the Jacksonville area to places such as Nocatee, Ponte Vedra, ICW, San Marco, Mandarin, Jax Beach, Ortega, St. Johns, Durbin Crossing, and even to St. Augustine. She's also available for travel worldwide!
Comments
comments