Milestone Session | 4-5 Months Old | Rolling Over and Pushing Up
Beautiful baby Madelyn recently came to see me for her first milestone session. Madelyn is four and half months old, and full of smiles. Her favorite activities include grabbing her toes and rolling from side to side. Madelyn is such a happy baby, and it really comes through in the images. She is stunning with big dark brown eyes that just captivate you. We kept the feel of the session simple and classic with muted tones and feminine details.
Madelyn is a Baby Planner, and I am so excited to see her through the rest of her first year. Before her mama knows it, she will be sitting up, crawling, pulling up and walking. They grow SO fast in the first year with so many changes and accomplishments. Just one of the reasons I love it when my clients sign up for the Baby Plan. The main reason, of course, is that I love getting to snuggle these babies throughout their first year as I watch them grow!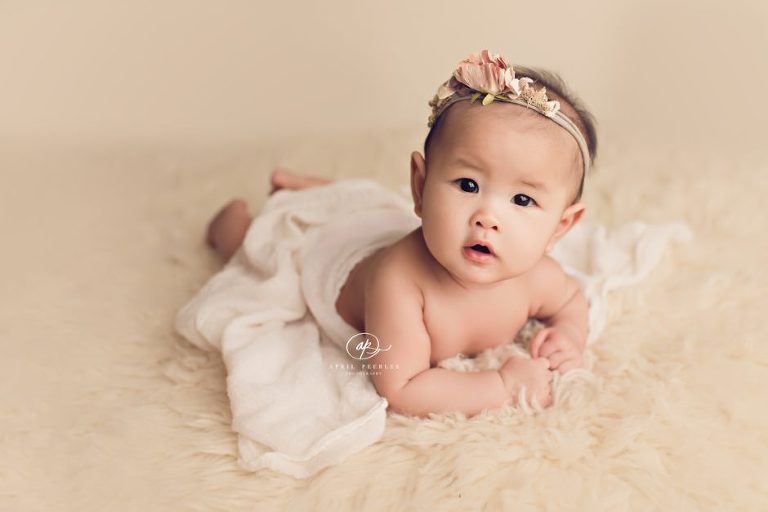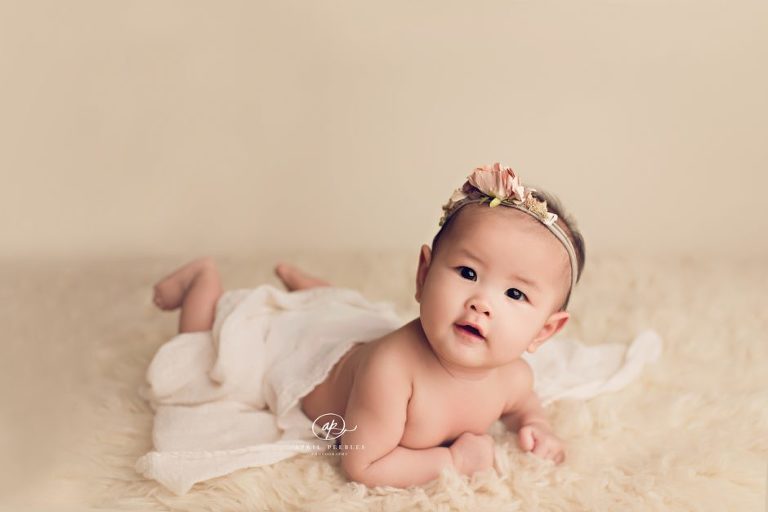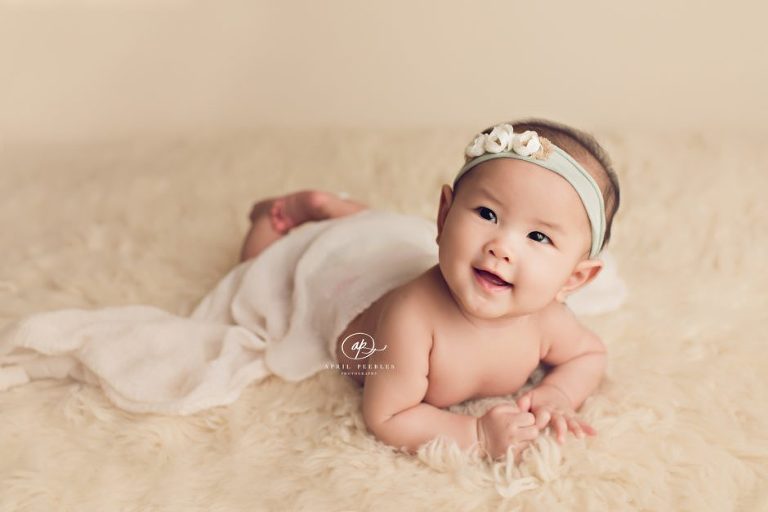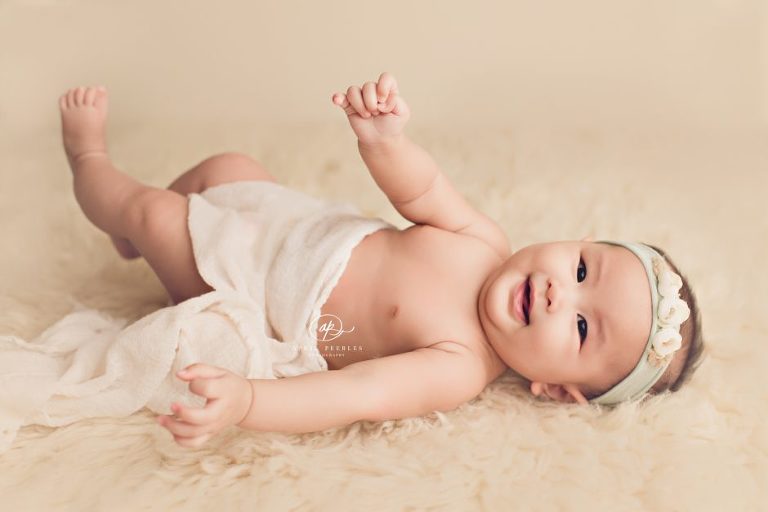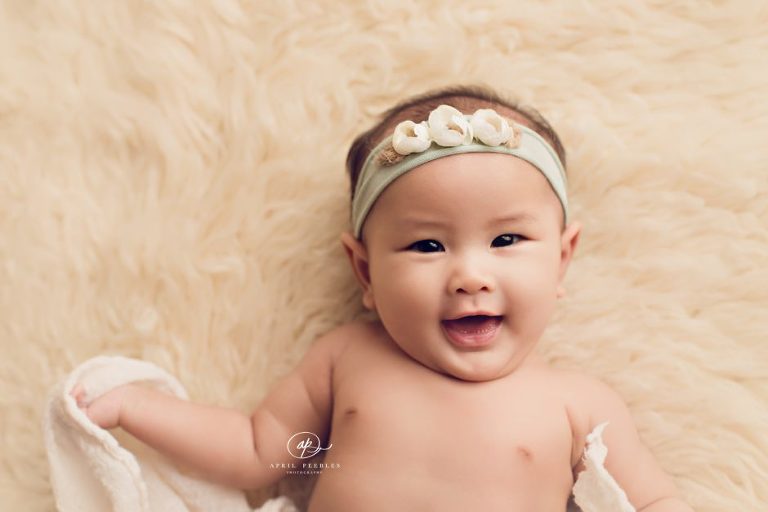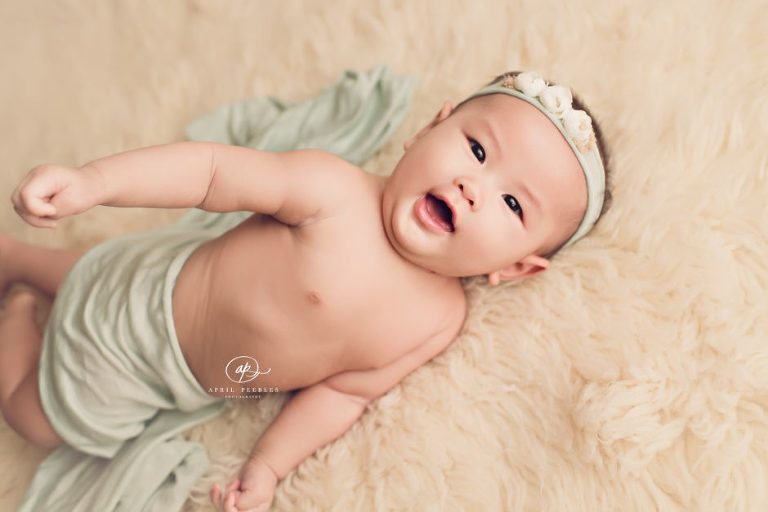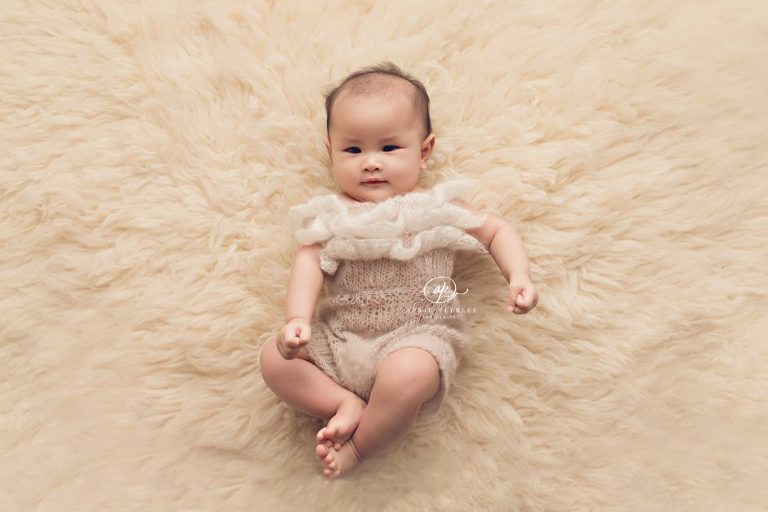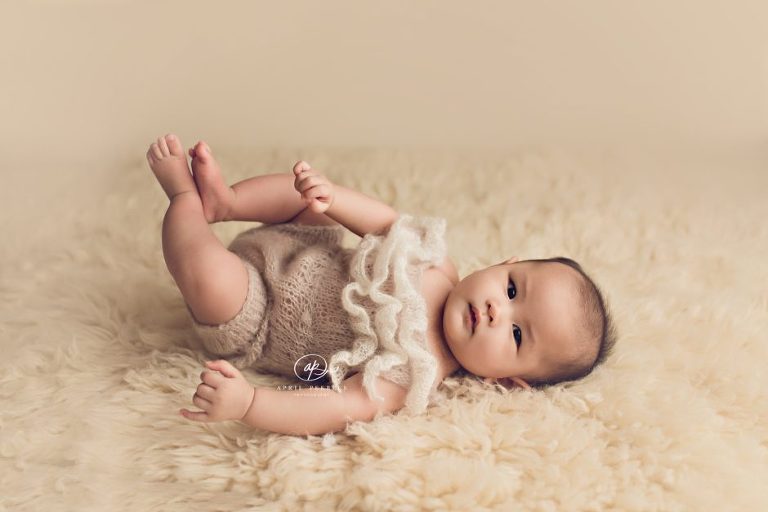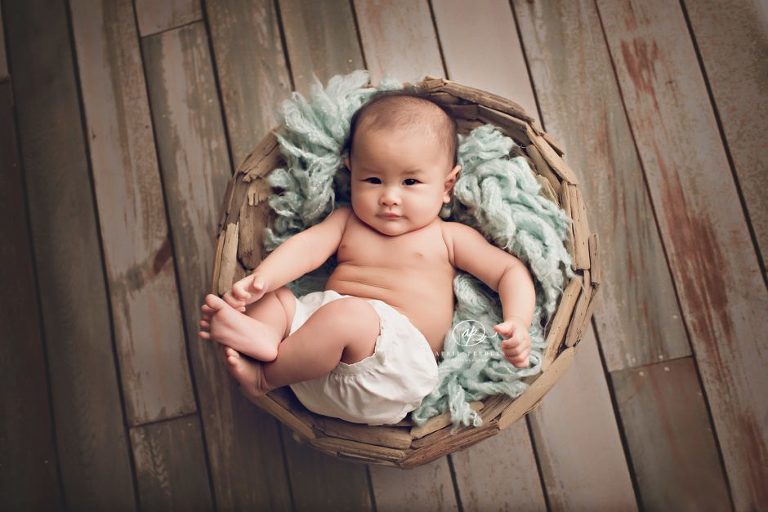 ---
If you'd like to consider hiring April to photograph your newborn, baby, maternity, or family session, please contact her at 904.373.8439 or use this form as soon as you know you'd like to book her. She only accepts a very limited number of clients per month to ensure the utmost care and concern for their experience. Clients spend anywhere between $600-$5000 for a session, inclusive of the booking retainer, while the vast majority fall between $950-$1500 for product and digital files. While the physical studio is located in Fleming Island, April regularly travels within the Jacksonville area to places such as Nocatee, Ponte Vedra, ICW, San Marco, Mandarin, Jax Beach, Ortega, St. Johns, Durbin Crossing, and even to St. Augustine. She's also available for travel worldwide!
Comments
comments