Your Road Map to Fabulous Storytelling Photography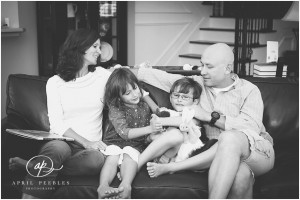 You want fabulous photos of your cherished family! That's certainly easy to understand. It's one of the few things you'll have left to help remind you of just how your life was at this particular point in your shared journey.
Unfortunately, there's about a bajillion photographers out there for you to pick from. It's simply overwhelming.
Should you hire me? Maybe. Follow the steps to learn how to decide if I'm the documentary photographer for you and what to expect during the process.
Step 1: Do you like our work?
Take a look at our portfolio galleries, and browse through some storytelling/documentary sessions, and spend some time exploring our site.
I offer both documentary (which isn't any direction from me) and lifestyle (where there's a bit more planning on my behalf and we do a few more posed images with everyone, as well as more relaxed, unscripted images). My heart lies with capturing you and your family's true selves. I work hard to get to know each of you, your children, and your partner so that you feel comfortable in front of the camera.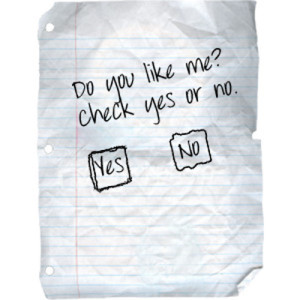 If you like what you see and think our style is a good match for you, continue to Step 2.
If not, that's okay. I wish you and your family all the best, and encourage you to keep searching for a photographer whose style is more to your liking, as you definitely want to love your family photos for years to come!
Step 2: Tell us about yourself.
We're glad you like our work! Now I need to hear from you. Hop on over to our Contact Form and send me a message!
Please be as specific as you can as to the timing of your session (it's best to have two or three dates in mind as my weekends book up quickly), and I'll send you our entire pricing guide to look over.
 Step 3: Meet over coffee.
I am located in Fleming Island, FL and would love to get together to show you the lovely albums and canvas we offer and talk more about you and your family.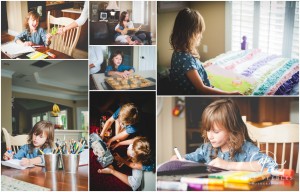 We'll discuss more specifically about what type of session you're looking for and any activities you'd like planned.
If you can't make it to Fleming Island, we can connect over the phone instead.
Step 4: Decide to work with us!
You won't regret it. I'm fun, and goofy, and go the extra mile to make sure your documentary or lifestyle family photography is amazing.
Step 5: Fill out the contract and send it in with the retainer fee.
I only accept a limited number of documentary sessions each month in order to give each and every client the time and customized experience they deserve. Because of this, I don't hold a spot on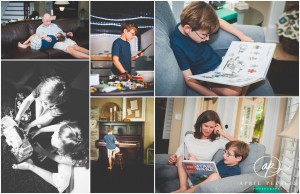 my calendar until your contract has been signed and 50% retainer fee has been paid, so take care of this right away.
Once we have those two things, you're officially booked!
Now wasn't that easy?
If you still have questions, drop me a message and I'll be glad to help in any way I can. I love my clients and limit the number that we take each month in order to be able to serve you really well and not get too swamped.