As a mom to a newborn, I remember how our quickly our days flew by . . . and while I KNOW I was busy, I never seemed to accomplish anything. Sleepless nights led to being in a daze the next day. I was doing my best to keep my baby alive while still remembering to eat, do laundry, and maybe grab a shower to get that spit up out of my hair. Even now, as a mom to three busy "older kids," I still struggle with getting personal projects D-O-N-E! That's why I am here to hold your hand and guide you every step of the way – from the time you inquire, throughout your session, and ultimately your product delivery.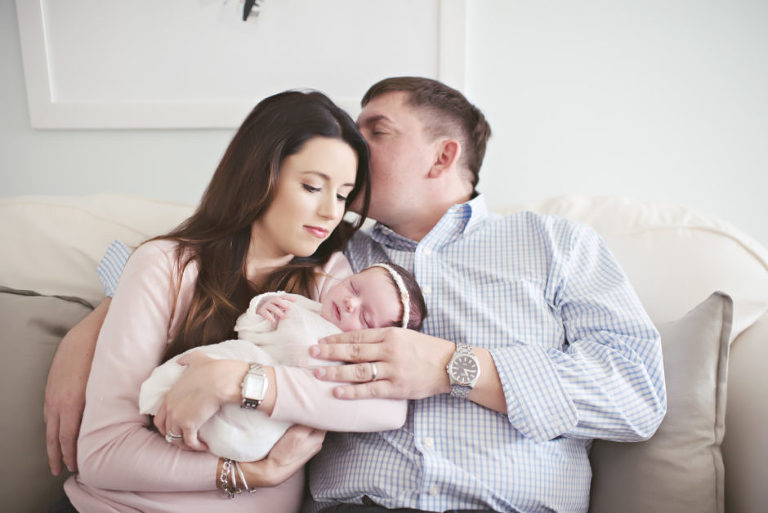 Once you book your session with me, we collaborate and plan your dream session. While your session is an experience in and of itself, it goes so much smoother with the end goal in mind – something physical to view and keep for years to come. This does require a bit of "homework" on your end, as well as communicating and sharing photos with me. I have a pre-session questionnaire that we go over, and it's so important to see the product line I have to offer in advance as I do photograph a session differently if I know we're planning for an album vs. a wall collage vs. a stand alone large print.
About 2-3 weeks after your session, all decision-makers will meet back with me for the in-person reveal and ordering appointment. This is the highlight of a client's time with the us because they are finally going to view their enhanced gallery of images in a slideshow set to music. It's a pretty emotional experience! I'll then guide you through selecting your favorite images and sizes you'd like to print in whatever format will fit best in your home. Through special software, I have the ability to plug in your room(s) so that you can actually see your own images on your very own walls! Clients LOVE this and it's so much easier to make decisions when you know you're getting the right sizes. I provide you with directions on how to do this during our session consultations.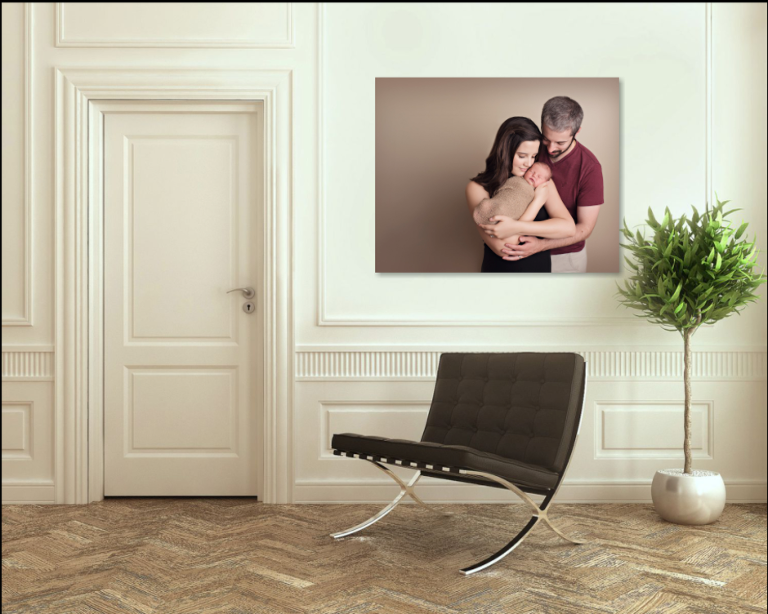 Of course, purchasing just digital files is an option, but it's not the most popular. Most clients elect to do what's called "Create a Collection," where you'll get an heirloom art piece and then add on your digital file gallery in either 8×10 size or high-resolution. Depending on what products are ordered, all items will be shipped to me and held for one delivery appointment. If announcements are ordered, the studio does get in touch with you as soon as those come in so you won't have to wait to mail them to family and friends.
If this sounds like the experience you're after, then I'd love to start collaborating! Go ahead and use the form on the contact me page to let me know the details!