Handsome Little Liam came to my studio a few weeks ago with his mom, dad, and brother, Emery. This beautiful family may look a bit familiar since I also did a family maternity session for them in San Marco back in April. To see that session, click here. I still pinch myself that I have such gorgeous clients! I mean, look at all that gorgeous hair! 😉
Sessions when siblings are included are always a bit of crazy fun, but the name of the game is "go-with-the-flow;" and this session was no exception to that rule. Mom did have a few requests for this session. First was that we needed to get images including Dad done quickly because he had to get to work. This normally isn't an issue at all, except when baby or sibling doesn't feel up to cooperating at that time. Emery is a bashful child and wanted to watch a bit before he got in on the action.
Thankfully, since Dad had to leave early, they brought along Grandpa to assist with Emery, and that's exactly what he did while we continued with parent and newborn images until he was a little happier and more comfortable.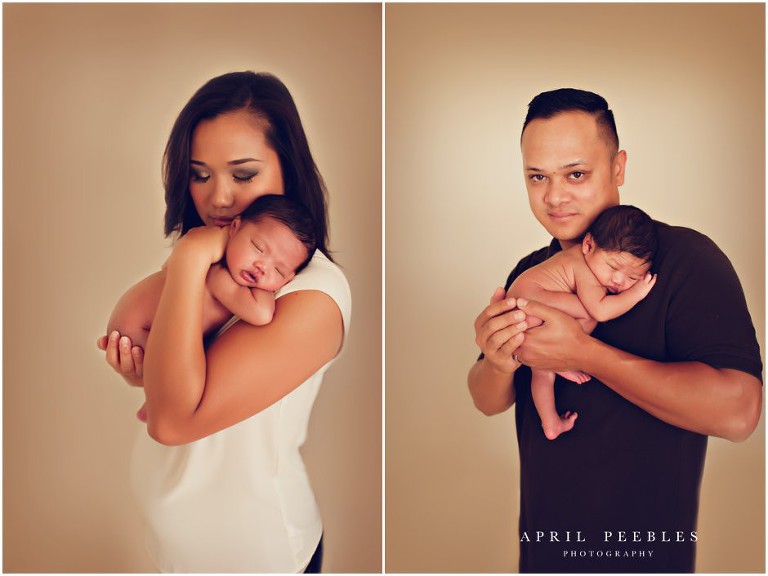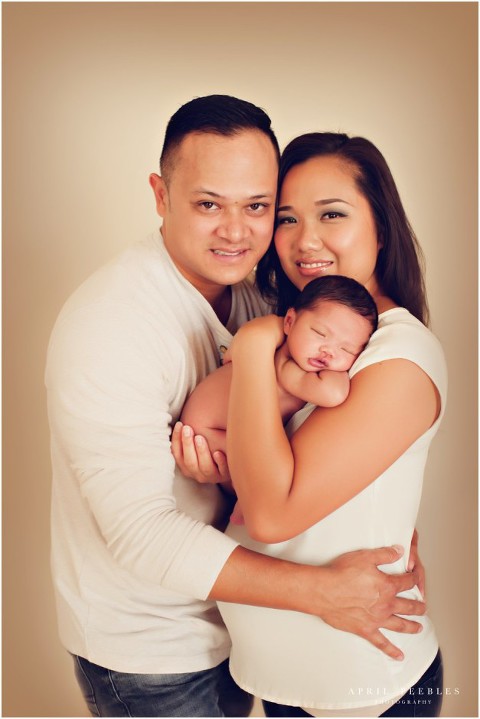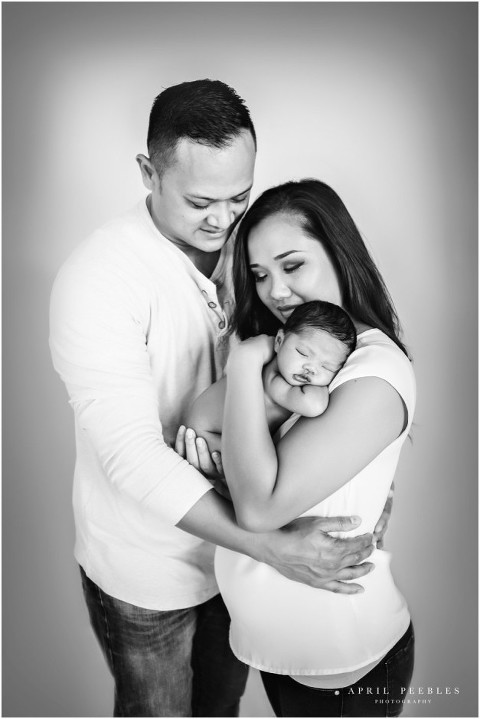 Once Emery finished his snack and watched me work with his brother and parents for a bit, he was more than happy to have his portrait taken, too. At one point, Liam started crying and Emery leaned over, gave him a kiss on the head, and Liam was suddenly comforted. It was so sweet to see Emery growing into his new position as big brother.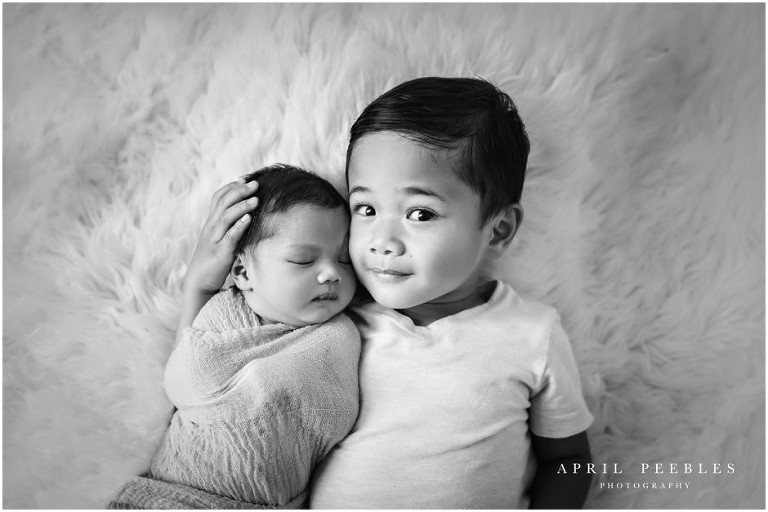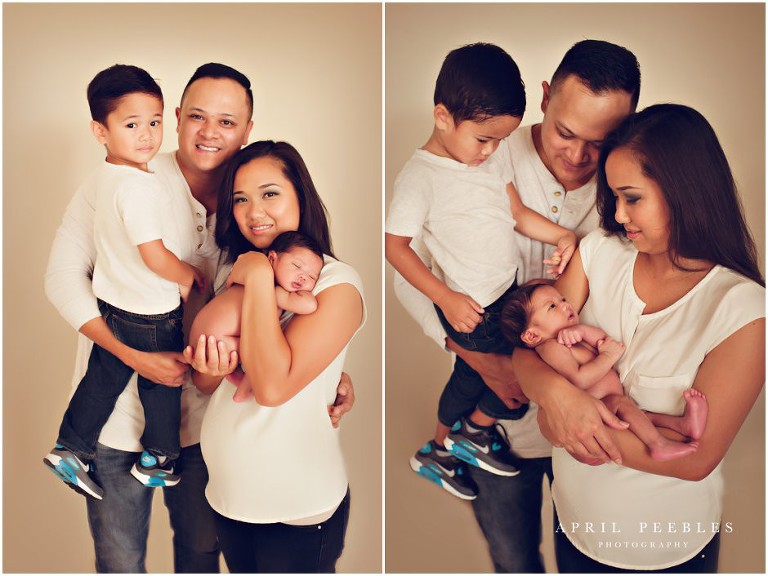 A few other requests from mom included using certain colors to match the nursery and to utilize the autographed Jacksonville Jaguar football mom received while she was a member of the Jacksonville Roar.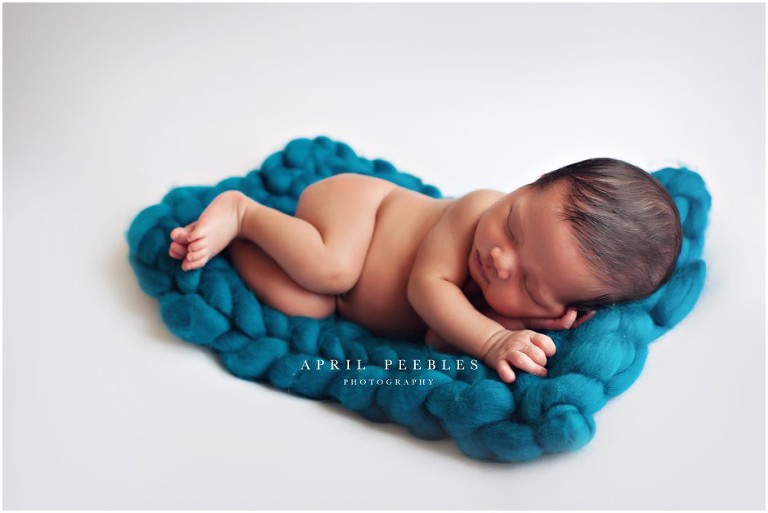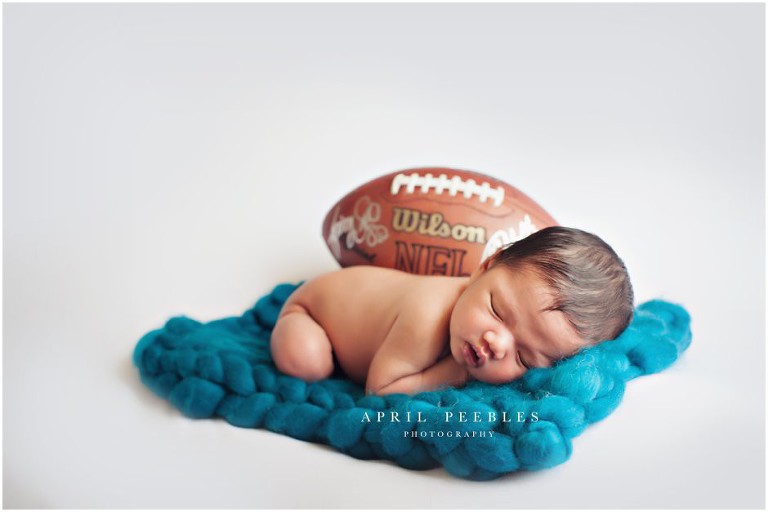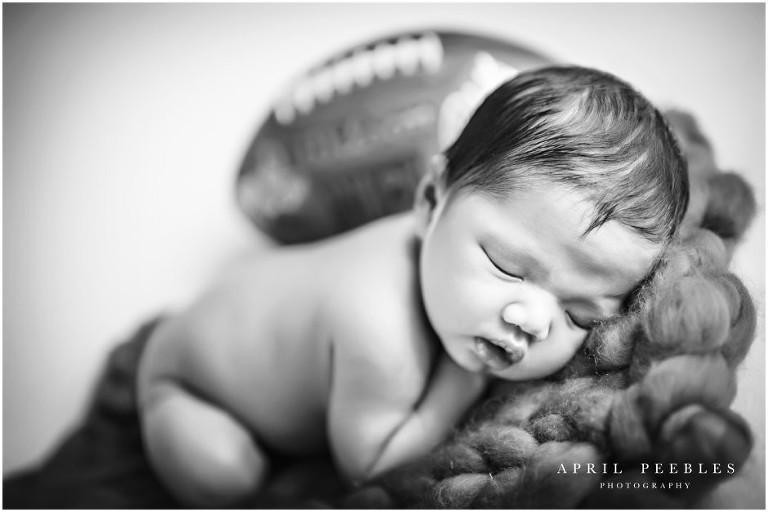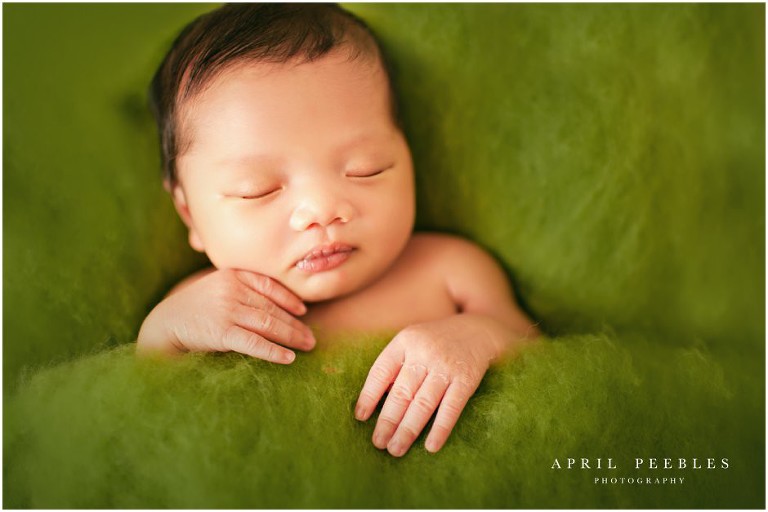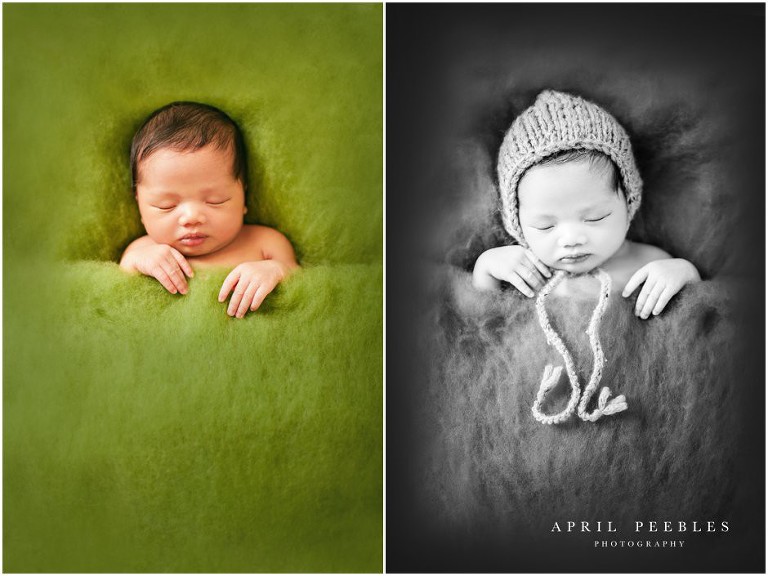 I have to admit, this was a bit of a crazy session. I tried to get a few composite images done, but Liam did NOT like being on his tummy at all. It was a miracle we got the images on the turquoise blanket, but he didn't put up with it for long. So, we had to change up the game plan for using the football and I'm quite happy with what I got, even if it wasn't what was originally planned. He was so much happier on his back and being swaddled, so we went with it. I always work with baby's individual personalities and never force a baby into a pose that he or she may not be comfortable with.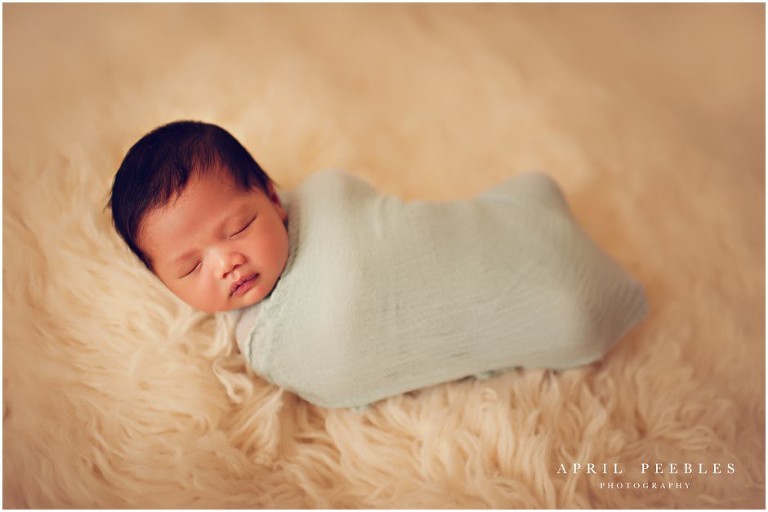 If you'd like to inquire about having me photograph your newest arrival, please know that I am currently booking into December 2015. Please contact me for more details and to set up your session. 
Comments
comments